Usually about this time, we would be off to Europe, probably starting off in London and heading out by Eurail to somewhere super cool.
Enter COVID-19, and everything changed for this year and so did our plans.
We are embarking on THE HOLIDAY ROAD TOUR! Think Clark Griswold, think craziness only add a Go Pro and the Smith Dets Dots and McLane train and off we go.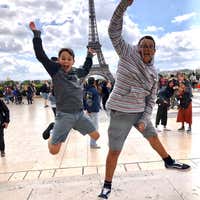 Single Mom of 2 crazy teenage boys. Currently working full time, family chef & acting principal at The COVID Home School. Lover of travel & the outdoors but mostly snowboarding and tennis. Super fun, super funny, adventurous, loyal to a fault, smart, ambitious and loves to live life on the edge!