What do you do after 9 years of full-time, cross-continental travel to every state in the United States, every province in Canada and most states in Mexico? Well, you go back to one of the places you loved the most: Jackson Hole, Wyoming and Grand Teton National Park.
Our first time to Grand Teton National Park was in 2013. Five years into our full-time traveling adventure as we zig-zagged across North America we finally found ourselves rolling south down John D. Rockefeller Jr. Memorial Parkway. What appeared across the sky, amongst the thunderheads, were amazingly beautiful, snow-capped, jagged peaks. We knew then that this was a place worth a repeat visit... or even several.
Since we were last here 4 years ago, some things have changed. For one, Grand Teton is a lot more popular of a destination. But, that doesn't change the fact that it's still one of the country's most incredible landscapes.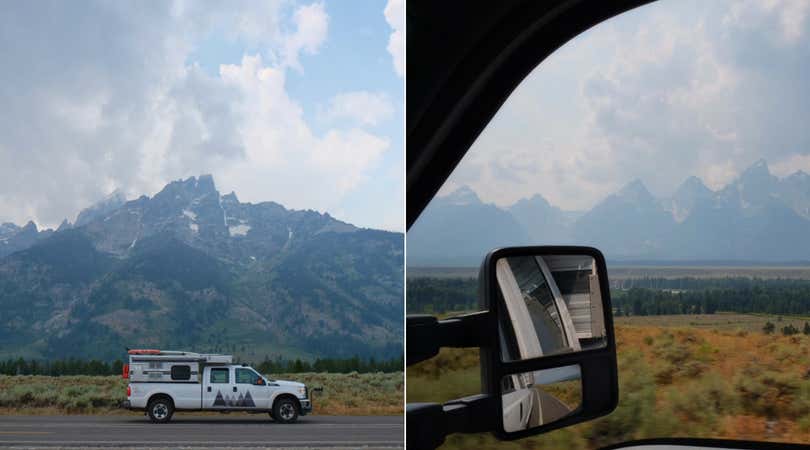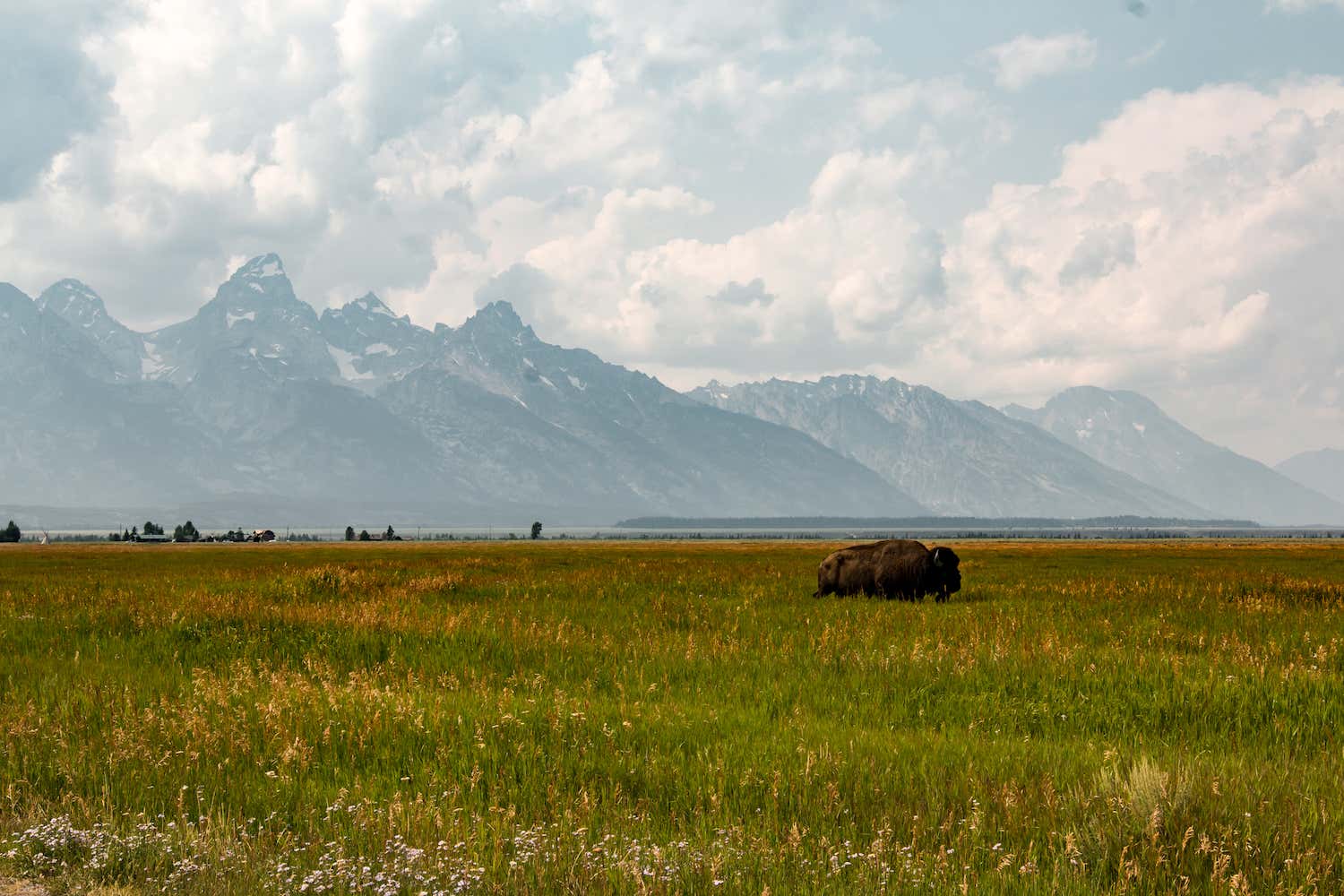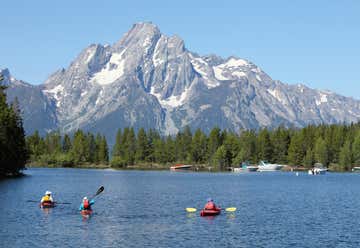 Grand Teton National Park, WY, US
More than 100 alpine lakes scatter the high country of the Teton Range. Several glacial-carved lakes rest below in the valley. The largest of which is Jackson Lake with Jenny, Leigh, Taggart and several others further downstream to along the Snake River. Driving through the park, there are numerous trailheads and lakeside parking areas for day hikes and some areas to park your vehicle for dispersed hike-in overnight excursions. We made a pit stop at Colter Bay Village during our drive through the park to admire the peaks of the Teton Range across the blue water of Jackson Lake.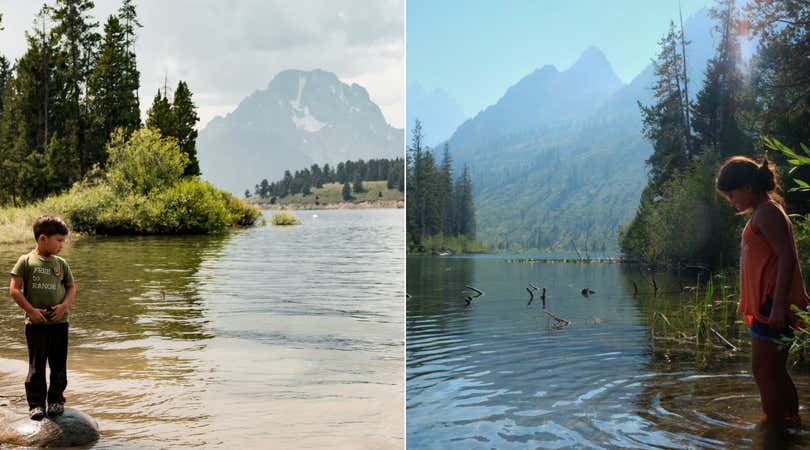 980 W Broadway, Jackson, WY, US
One of Jackson Hole's favorite local spots is Hole Bowl. It might not look like much from the outside, but as you step in through the entrance of the building (it formerly housed doctor's offices) you will find that it has been transformed into a posh restaurant, bar and bowling alley. We are not talking about your grandpa's bowling alley, either. Hole Bowl is a place your hippest of friends would be proud to be seen.
Oh, and the food. Don't let me forget about the food here. The restaurant inside Hole Bowl is aptly named Pinsetters. If you get a chance, order the pan-seared, deboned half chicken. It is most likely one of the best meals you will ever have. There are food and drink specials everyday if you happen to find yourself there mid week. On Thursdays, the best gourmet burger deal in town can be found for here for just ten bucks. It's not just any burger, either. The chef is a Twin Cities transplant and he has created a 1/3-lb Angus beef, cheese-stuffed Jucy Lucy Burger that is to die for. Don't ask what is in the secret sauce. Because, well... it's a secret.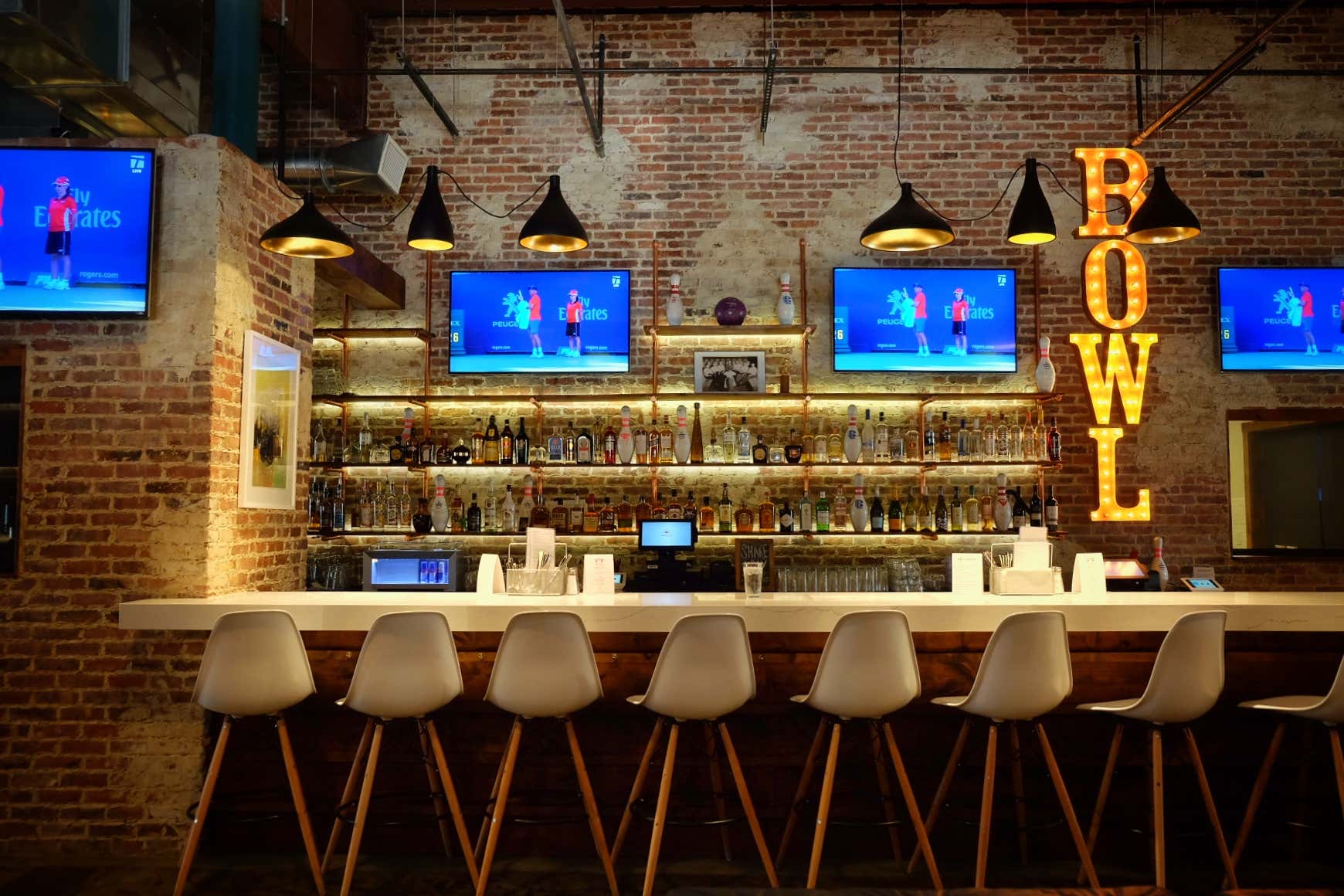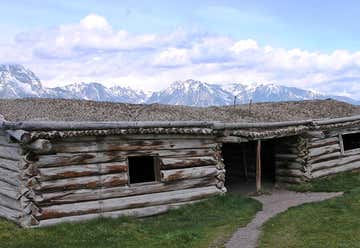 The earliest permanent Western settlers in the area were homesteaders in the 19th century. John Pierce Cunningham was among those who lived the rugged and tough but adventurous frontier life out here. From 1885 to 1926, Cunningham grew his ranching operation to 240 acres of hay to provide feed for 100 heads of cattle on his 560-acre ranch. Not too shabby.
Today the ranch is owned by the National Park Service, which acquired from J.P. Cunningham when he left Wyoming for Idaho in 1928. At first, he resisted the sale, but eventually relented and agreed that it was the best course of action for the preservation of the area. The park was established a year later and his cabin was reconstructed in 1956.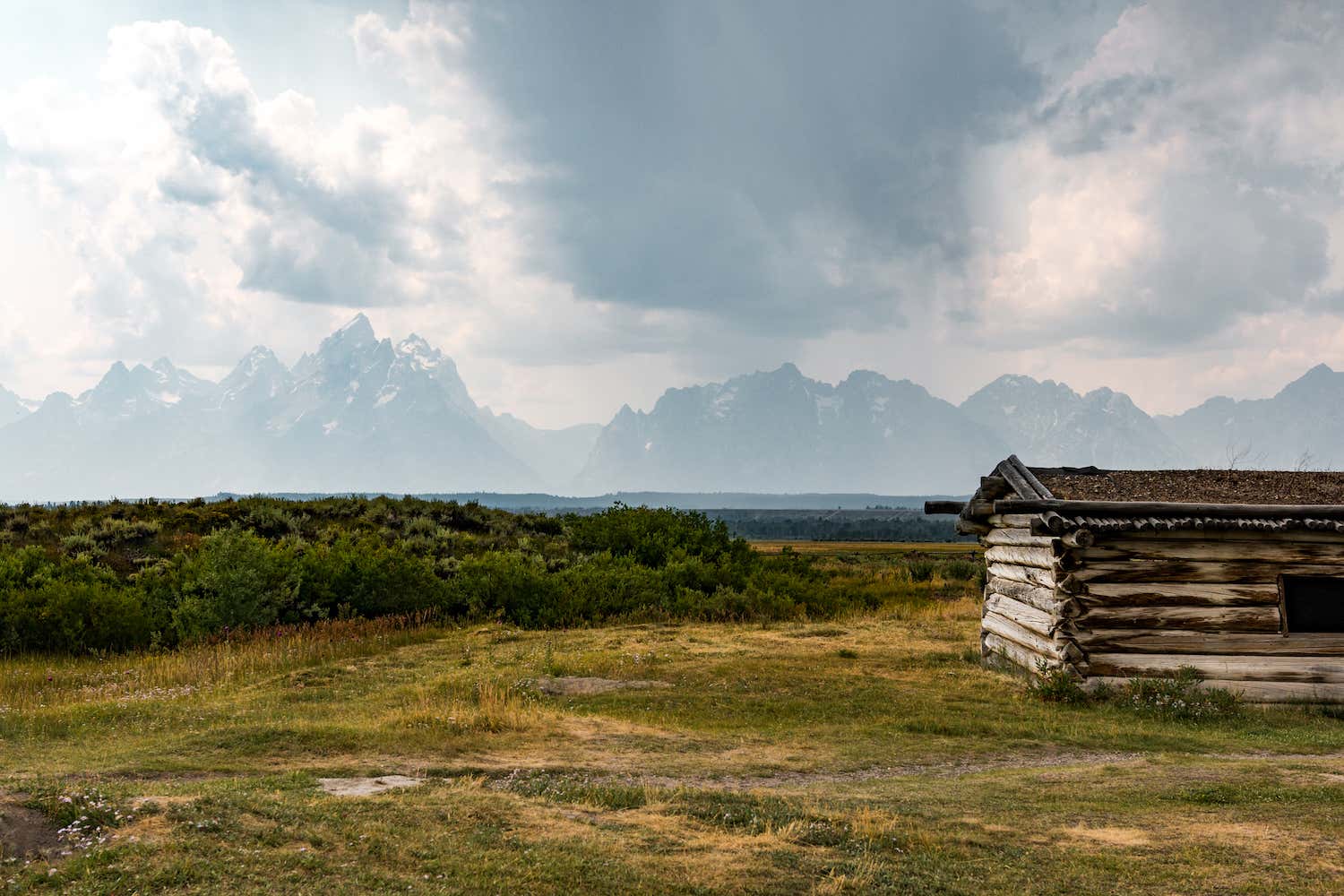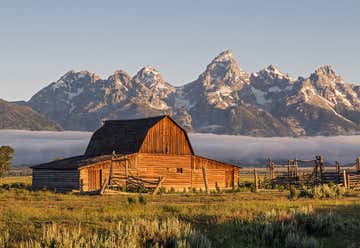 Grand Teton National Park, Moose, WY, US
Shortly after John Pierce Cunningham's arrival at the north end of the valley, Mormon settlers came from the Salt Lake City area to Jackson Hole to explore new settlements with fertile soil. A small community was established in the Gros Ventre area, in the shadow of Blacktail Butte. Irrigation canals were dug to provide water to their crops and over 100 years later, water is still flowing through them.
Of the 27 homesteaders in the area, the Moultons are the most well known. To the north end of Mormon Row, what the settlement is called today, John Moulton's barn and pink-stuccoed home highlight the self-reliant and subsistence-focused style of living they practiced here. Just across Antelope Flats road, Thomas Alma Moulton's barn is perhaps the most well-known structure in the valley. Often regarded as the most photographed barn in the world, as it stands stoically across the valley, juxtaposed against the majestic Teton Range.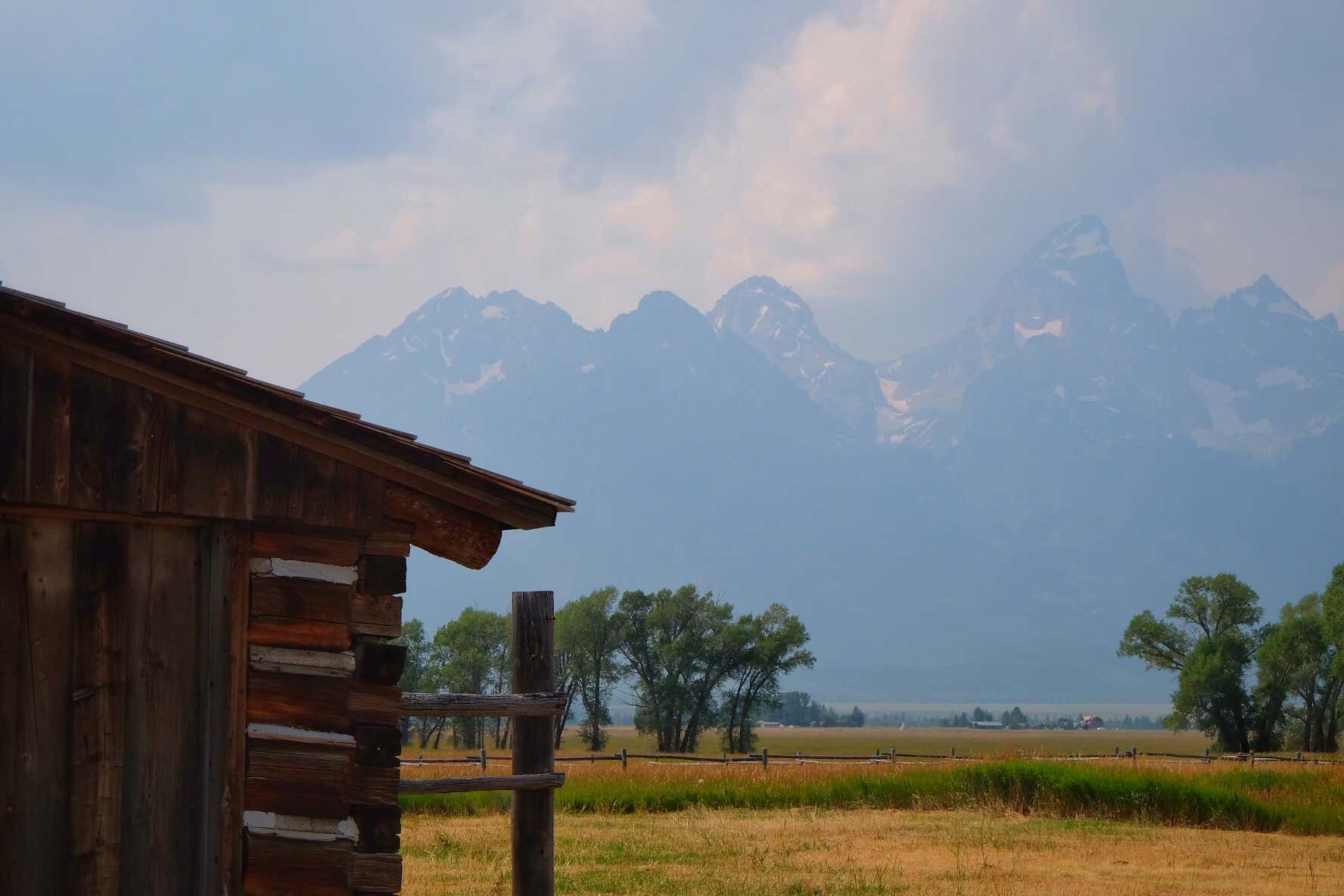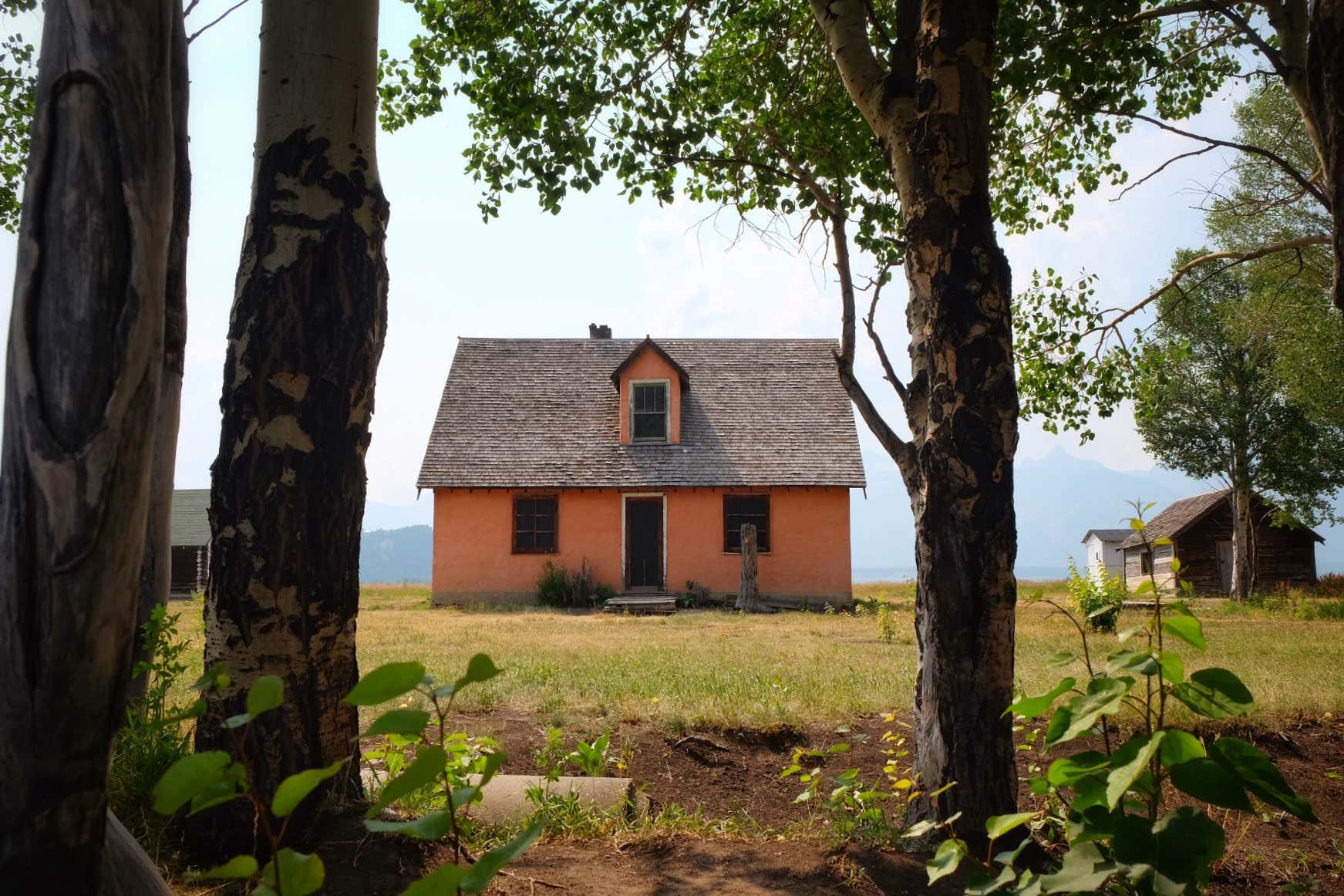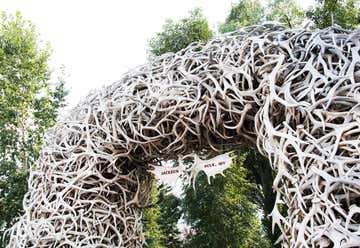 Broadway at Cache Street, Jackson, WY, US
A trip the Tetons would not be complete without a visit to the world-famous Jackson Square. Sure, it's about as cliche of a tourist photo op as they come, but the elk antler arch is one you have to see (and touch) to appreciate. Local elks shed their antlers every year, and they fetch top dollars as souvenirs at local shops. Over the years, the Boy Scouts of Jackson Hole have collected and donated hundreds of these antlers to the city to construct this iconic symbol of Jackson Hole. Lots of shops, restaurants and bars are all within a stone's throw from Jackson Square and many offer very reasonably priced items, even in this posh and popular vacation destination.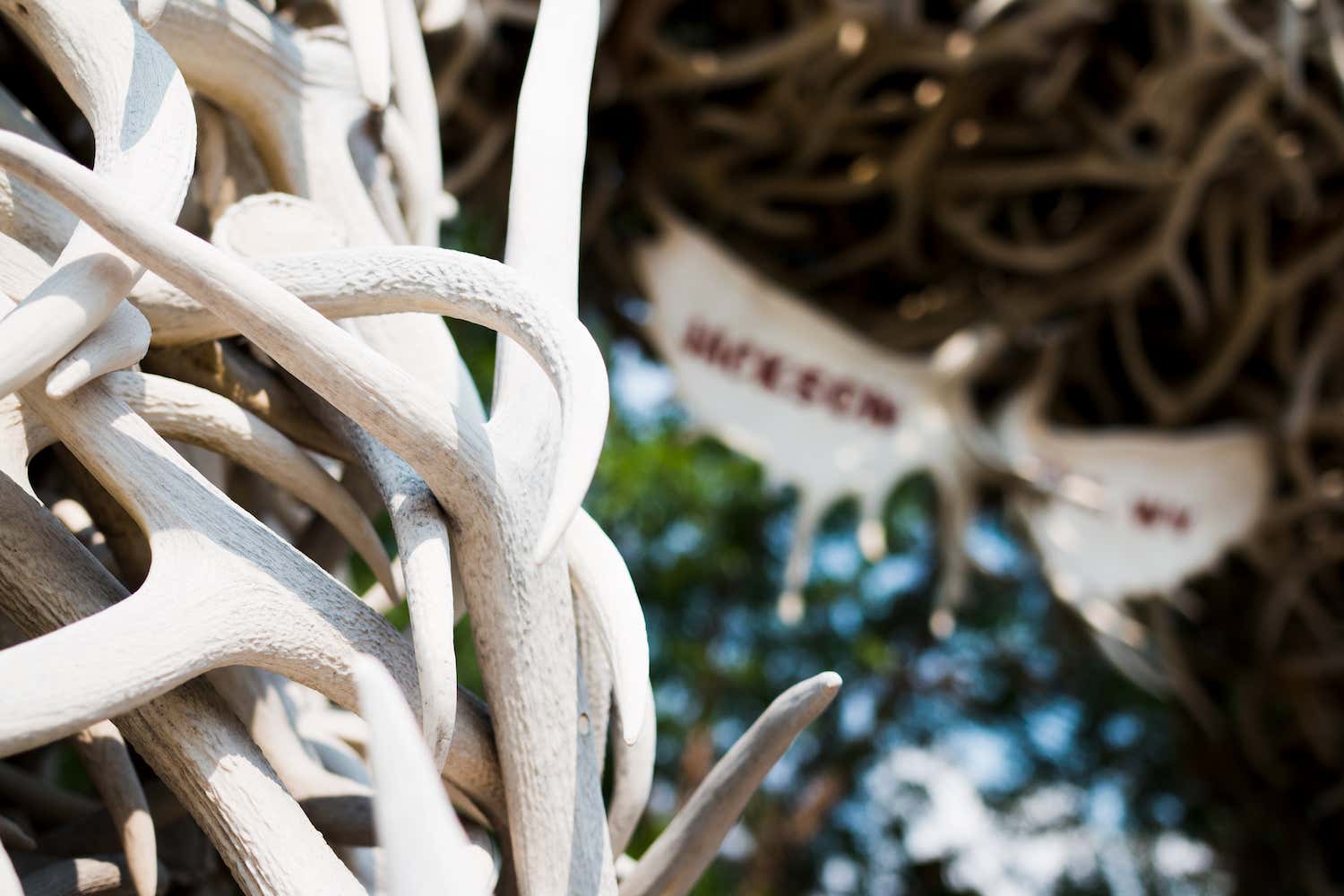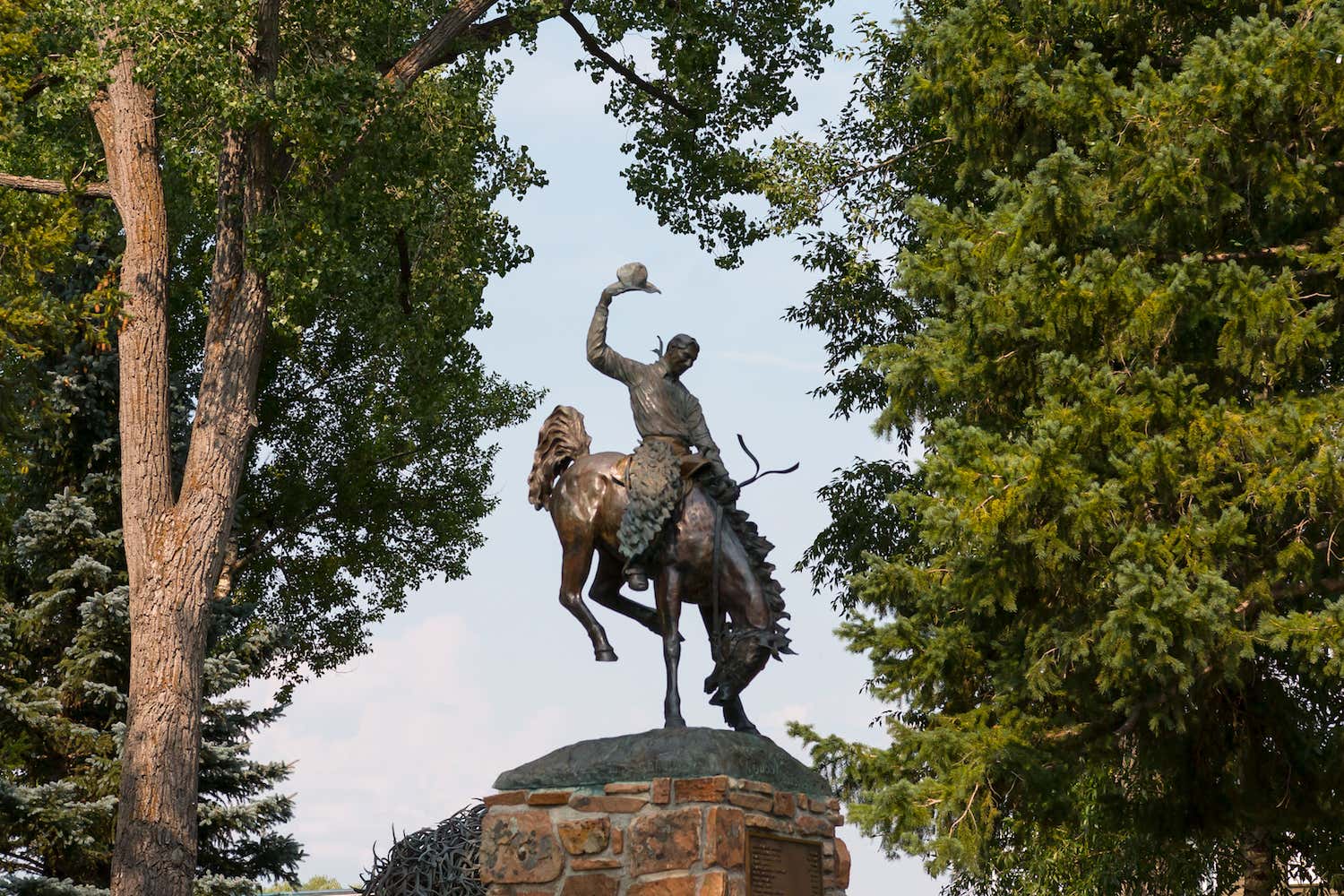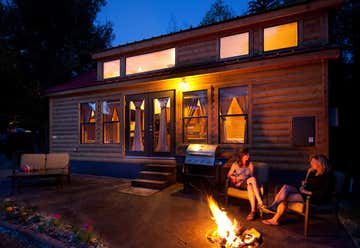 9705 South Highway 89, Jackson, WY, US
For two nights, we reserved an RV spot at the Snake River KOA. Their lodging options pretty much run the gamut, with waterfront tent sites right on the Snake River to luxuriously equipped (yet rustically designed) cabins that surround the property. The best part about staying here is they offer rafting tours that leave right from the campground. If rafting (or an adrenaline-fueled trip) is what you're after, you won't find a better place to lodge. The location is a few miles south of town, which means you can get away from the crowd and relax in tranquility. Hop in your car and within 15 minutes you can be hobnobbing in your ten-gallon hat at the Million Dollar Cowboy Bar or sipping on a cold one at Snake River Brewery in the heart of Jackson Hole. That is what I believe they call the best of both worlds.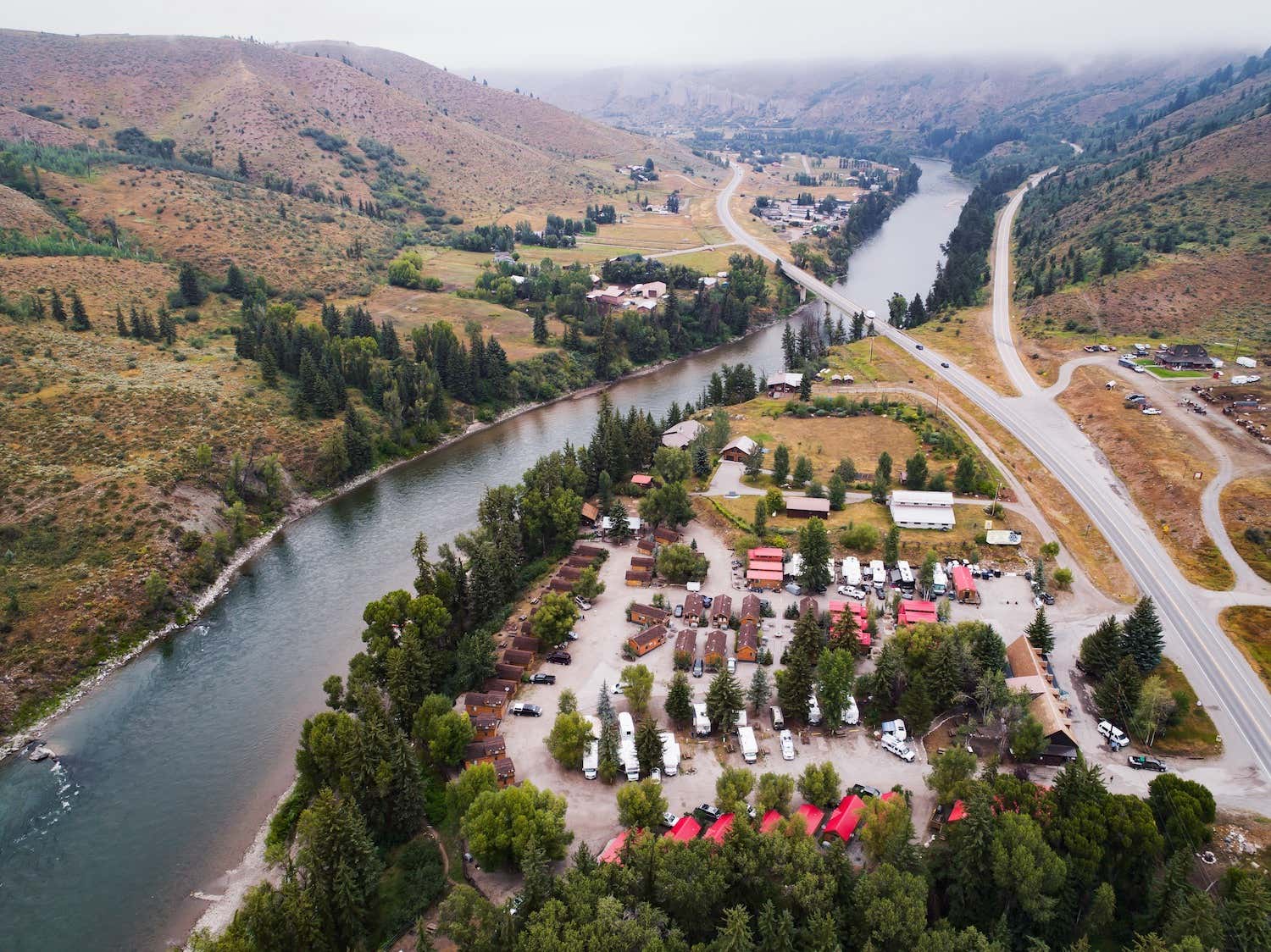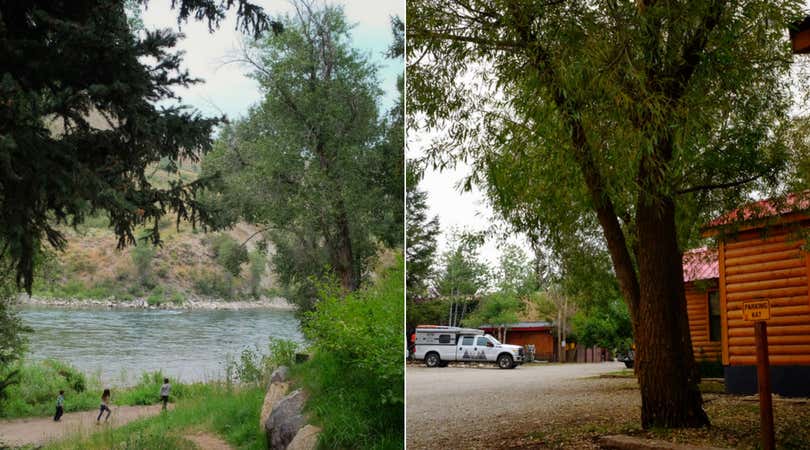 With nearly a decade of full-time traveling under our belts, we are often asked what are the most incredible places we've ever visited. It is, of course, a very loaded question, and one that can be answered in many different ways. We've made lists in our heads of our favorite places to camp, to hike, to stargaze, to people watch, and so on. One place that comes up time and time again on many of these lists is Jackson Hole, Wyoming. If you have not laid your eyes on the treasure that is the Teton range, never stopped in the middle of the road because a herd of bison decided to cross or haven't watched the sun set behind Grand Teton peak, you owe it to yourself to schedule a visit.