Yellowstone may be world-famous now, but back in the early 19th century, the first American to discover it was written off a as a madman. John Colter was a former explorer with Lewis and Clark, and the world couldn't believe that the hot springs and geysers he claimed to have seen on his way back from the expedition were real. It actually took 50 years for an organized expedition to fully explore the area, and they were certainly stunned to find that the legends of fire and brimstone were true. In 1872, it was protected as the America's first National Park. Every inch of this natural wonderland is worth exploring, from its geysers and hot springs to its canyons and forests.
Campground, West Yellowstone, Montana 59758 USA
Rustic ambiance and a menu of old-school staples make Running Bear Pancake House a solid place to get a hearty breakfast before venturing out into the park. They offer omelettes, bacon, hash browns, biscuits and gravy and more. But, you'd be crazy to not try their signature pancakes. They're great in 'cinnamon roll' pancake form, or topped with berry syrup.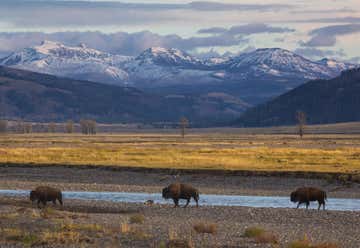 NE Entrance Rd, Yellowstone National Park,, WY, US
If you're excited about seeing some wildlife while in Yellowstone, then cruise around the scenic Lamar Valley. Wolves, elk, moose, and thundering herds of bison roam here. Drive slow, bring binoculars, and try to keep your distance!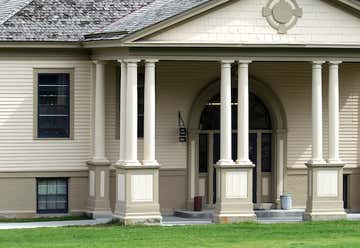 Yellowstone National Park, Mammoth, WY, US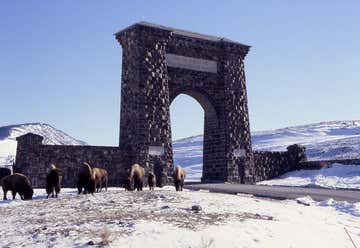 Park County, Gardiner, MT, US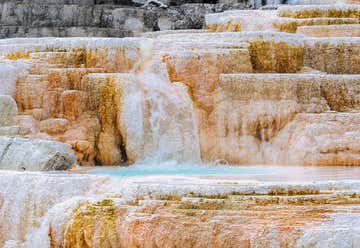 Mammoth Hot Springs, Mammoth, WY, US
Mammoth Hot Springs is a great example of hot-spring-formed travertine terraces, and makes for quite an interesting hike. The steam, bubbling water, dead trees, and pigmented Earth make for an otherworldly landscape. Stay on the trails, because you definitely don't want to fall into a pit of burning mud.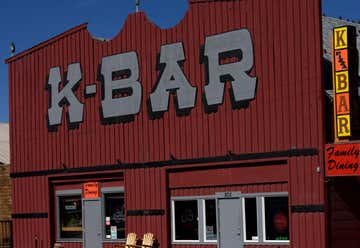 202 Main St, Gardiner, MT, US
Campground, West Yellowstone, Montana 59758 USA
The best time of year to visit Yellowstone National Park: There's really no bad time to visit Yellowstone. During the winter, some roads and lodges close, but the park is no less beautiful covered in snow, and it's nice to kind of have the place to yourself. Spring and fall mean beautiful colors, and summer is, of course, always incredibly popular. But, if you plan to visit between May and September, make sure to plan and book everything well in advance.