There's an entire world of historical mysteries and marvels to explore in and around Phoenix. From ghost towns to historic museums and archaeological parks, this trip will help unleash your inner Indiana Jones. Oh, and when you're hungry, there's a burger waiting for you at one of the best restaurants in Apache Junction!
The Pioneer Living History Village is a must for history buffs. Many of the buildings are authentic 19th century structures, while the rest are incredibly detailed re-creations. There's an exhibit hall filled with artifacts from across the West as well. Plus, if you're into talking history, there are costumed interpreters who are more than happy to show you around the village.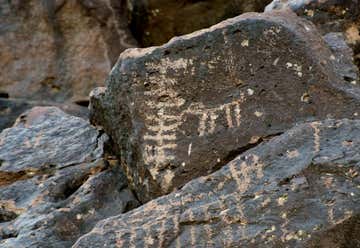 3711 W Deer Valley Rd, Phoenix, AZ, US
Go a little further back in time at the Deer Valley Petroglyph Preserve. The park features 47 acres of Sonoran Desert landscapes, but the main feature here is the ancient drawings from the Hohokam tribe and other Patayan peoples. Hundreds of boulders sport more than 1500 bits of archaic art, some of which date back more than 7,000 years. There's an onsite visitor center, which is run by ASU's Center for Archaeology and Society that contains plenty of great information on the mysterious petroglyphs.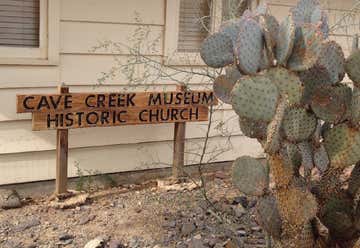 6140 East Skyline Drive, Cave Creek, AZ, US
The Cave Creek Museum provides an in-depth look at the history of the Cave Creek region of Arizona, from the ancient cultures of the past to the more recent era when pioneers settled the land. The museum has tons of pieces on display, from Native American pots and tools to old pictures from Cave Creek's military and ranching days. Once you're done perusing the exhibits, check out the historic stamp mill that museum staff have refurbished and moved right outside.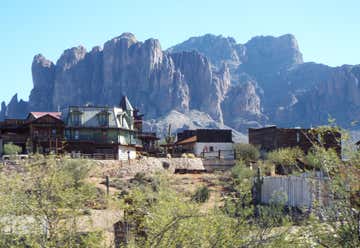 4650 N Mammoth Mine Rd, Apache Junction, AZ, US
Another ghost town in the Phoenix area, Goldfield was actually once a promising boom town, home to 3 saloons, a general store, a blacksmith shop, a brewery, a meat market and a school house. Sadly, the town was founded around a gold mine that faulted, and it was quickly forgotten. Goldfield got a second chance at life though, and is now a popular historical attraction featuring narrow gauge railroad rides, mine tours, re-enactments of gunfights, gold panning, horseback riding, and tons of historical displays.
6100 E Mining Camp St, Apache Junction, AZ, US
Add a side of fun to your dinner while exploring Phoenix's historical side at the Mining Camp Restaurant. The Western theme and family-style meals of barbecue beef ribs, roasted chicken, baked ham, and classic sides are plenty enjoyable on their own, but if you attend one of the dinner shows, which start up at the end of December, you're guaranteed a down-home good time.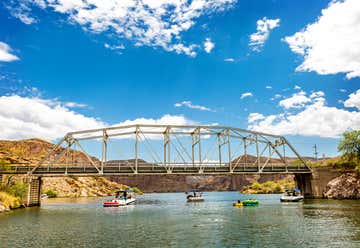 9200 North Bush Highway, Mesa, AZ, US
For some outdoor adventure while on your trip, head to Salt River Tubing. If you happen to be visiting during the summer, this is the best way to feel like you're immersing yourself in the geography. Here, you can rent inner tubes and catch a bus upstream, where you'll put in and take a fun float down the river. As you drift down the route, you can enjoy the sights, and appreciate the incredible geologic and human history that has taken place along this important tributary of the Gila River.
End your trip at one of the coolest archaeological sites in all of Phoenix: the Pueblo Grande Museum and Archaeological Park. First, head into the museum to learn about the Hohokam people who lived in this area years ago, and gain insights into the archaeological techniques used to learn about them. After you've browsed the galleries, head outside to the Outdoor Trail, where you can see actual Hohokam sites and buildings. Learn about the pithouses, peer into the past at the ballcourt, and climb atop the platform mound!
Whether you're watching a re-enacted gunfight or pondering the mysteries of ancient petroglyphs, there are tons of ways to immerse yourself in Phoenix's fascinating past. From Native Americans to pioneers, the history here is unlike anything anywhere else!