Deep in the heart of Kentucky lies the Red River Gorge, an area of absolutely incredible beauty in Daniel Boone National Forest. It has some of the country's best hiking and rock climbing, with amazing rock formations dominating the woodland. Whether you're hiking to the top of Natural Bridge or the Berea Pinnacles, or you're soaring above the treetops on a zipline, or just immersing yourself in this slice of breathtaking untamed wilderness, you won't find a better retreat from the strain of everyday life.
Located in Winchester, KY, the Red River Gorge Geological Area offers the perfect blend of unique scenic areas, majestic rocks, towering cliffs, sandstone formations, and lush woodland. Not only is it loaded with stunning natural beauty, but it's also on the National Register of Historic Places! While rich in views, the Red River Gorge also has plenty of outdoor-friendly activities, including hiking, camping, canoeing, wildlife viewing, picnicking and more. Recently the Red River Gorge has become more popular with rock climbers, so if you've got gear and want to scale some incredible cliffs, you'll definitely want to bring it along. It's even fun for those who aren't experienced climbers just to watch daredevils scaling the sheer rock faces.
2135 Natural Bridge Rd., Slade, KY, US
Natural Bridge State Resort Park was founded in 1895 by the Lexington and Eastern Railroad as a private tourist attraction. In 1981, it was dedicated by the Kentucky State Nature Preserves Commission as a nature preserve, in order to help protect rare animal inhabitants. As the name implies, the main feature is a totally natural rock bridge bored into a cliff. It's the direct result of the weathering process over millions of years. Natural Bridge State Resort Park also has over 20 hiking trails ranging from intermediate to very difficult. Be sure to look into "Lover's Leap" and "Fat Man's Squeeze" as they are two of the most popular trails... and have some pretty intriguing names!
1890 Natural Bridge Rd, Slade, KY, US
Tucked away in Slade, KY, Miguel's Pizza shop is not your average pizza joint. Serving visitors and hungry hikers for over 30 years, Miguel's has become a popular attraction among hikers and rock climbers in the area. Adventurers from all over come to set up camp out back, talk with other climbing enthusiasts, eat amazing pizza, drink Ale-8-One... and buy a Miguel's Pizza t-shirt, sporting the shop's amazing logo. Over the years, Miguel has built a strong reputation with the locals and continues to have a huge impact on the community. Miguel's Pizza offers a fun atmosphere, some of the best food around, and an incredible community of outdoorsy folks who just really love being in Red River Gorge.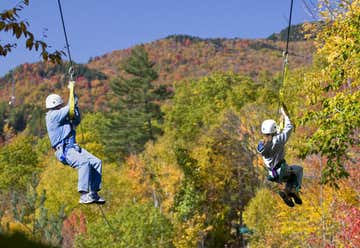 455 Cliffview Rd, Campton, KY, US
Make the most out of your trip through Red River Gorge and enjoy an exciting 2-3 hour zip line tour with some of the best guides in the country. The tour has the perfect mix of thrill and relaxing fun as you zip from location to location, taking in the incredible views. There are 5 lines to choose from, all offering different speeds and views. Naturally, soaring above the beautiful Red River Gorge is a favorite way to experience the natural beauty here, so call in advance to make sure you snag a spot!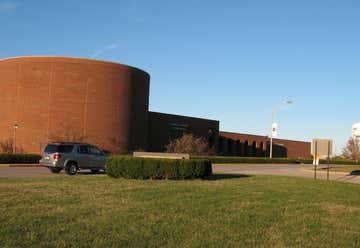 Kit Carson Drive, Richmond, KY, US
Arnim D. Hummel Planetarium has been looking deep into the universe since 1989. Located on the Eastern Kentucky University campus, it's one of the largest planetariums in the United States, and home to some of the most sophisticated planetarium technology. With dozens of public shows, you'll love getting to know more about the earth and endless universe that surrounds us. Every show is fun, engaging, and highly informative. Explore space, learn the story behind numerous stars, or learn about the history of the telescope and the impact it has had on our planet. If you're curious about the world and how it works, the Hummel Planetarium is a can't-miss.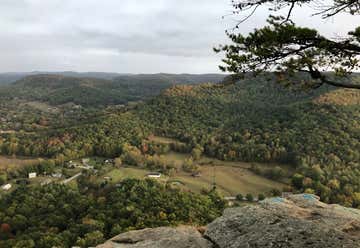 Big Hill rd, Berea, KY, US
One of the most popular hiking spots in all of Kentucky, the Pinnacles of Berea offers six miles of incredible trails to wander while you explore the sweeping landscape. The Pinnacles offer absolutely jaw-dropping views from the top. You'll definitely want to pack proper shoes, snacks, and water, and be up for the challenge... but the climb will absolutely be worth it. The most common part of the trail is the Main Lookout, but be sure to check out Buzzard's Roost and the Eagle's Nest as well.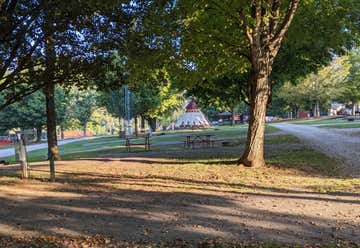 184 KOA Campground Rd., Mount Vernon, KY, US
Tucked away in the lovely rolling foothills of the Appalachian Mountains, Renfro Valley KOA offers the perfect mix of relaxation and exciting activities for the whole family... not to mention some incredible views. Within a mile of Renfro Valley KOA Holiday, you can check out the Renfro Valley Entertainment Center, which boasts great live music and shows, and the Kentucky Music Hall of Fame Museum, a can't-miss gem. But back to the KOA. In addition to the many activities to keep you entertained, Renfro Valley KOA Holiday offers all the top-notch amenities you'd expect from any KOA property, including Wi-Fi, a delicious snack bar, bike rentals, mini golf, and more. Make the most of your trip through Red River Gorge, and treat yourself to an incredible lodging experience, whether in a cabin or at a tent site.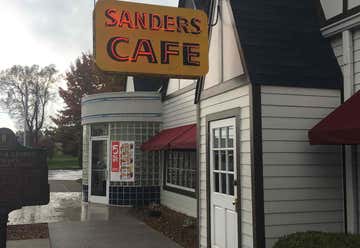 99 Colonel Sanders St, Corbin, KY, US
See where it all began by visiting the true "birthplace" of Colonel Sanders and his famous Kentucky Fried Chicken. The Harland Sanders Museum and Cafe was the first place to serve actual Kentucky Fried Chicken, and remains an iconic destination for guests from all over the world. Stop off the highway and grab some food for the crew, and spend time learning about the history of Colonel Sanders and his world-changing Kentucky Fried Chicken. Easy to reach off I-75, this fun and historical stop is a fun stop, especially if you're hungry.
All good things must come to an end, but there's no better way to finish your Red River Gorge trip than by spending some time exploring beautiful Cumberland Falls in Williamsburg, KY. Cumberland Falls offers over 17 miles of unique hiking trails. If horseback riding is your thing, you can also take part in guided trail tours. Cumberland Falls offers plenty to do and explore, including gem mining, birding, hiking, fishing, rafting, access to some great gift shops for any last-second souvenirs, and, of course, the stunning Cumberland Falls themselves. Make sure to take lots of pictures so you can remember your incredible trip.
Explore the natural beauty and fun Kentucky has to offer through this trip of a lifetime. This Red River Gorge road trip offers a little something for everyone, making it a perfect and effortless getaway for some much-needed rest and relaxation, especially for nature-lovers. Spend time exploring the incredible trails of the Red River Gorge, zip line through the Kentucky wilderness, and make memories while camping under the stars. Before you're even done, you'll already be planning "next time."