As the capital of Indiana, Indianapolis is often referred to as the "Crossroads of America", because it's within a single-day's drive from 70% of all of continental America! After it was founded in 1821, the city was laid out in a grid pattern, adjacent to the White River, and it soon after became a hub for manufacturing and transportation. Over the years the city has grown into a rather reserved Metropolis. Sure, there are skyscrapers, vibrant and trendy neighborhoods, but it also has quite a relaxed atmosphere. Most people know Indianapolis as the home of the annual Indy 500. What most people might not know is that the Indy 500 is the world's largest single-day sporting event. To be honest, it's something everyone really should experience once, if for nothing else than the fact they sell foot-long corn dogs at the event. But, Indy is really a year-round destination, for foodies, brew-heads, art-fanatics, and families.
Make a beeline for one of the most renowned restaurants in town: Milktooth. We could list the scores of awards this place has, but you'd probably hear about the lust-worthy menu. The brunch-focused fine diner changes its offerings daily, but whatever you do, consider a Dutch baby (it's like the love child of a crepe and a pancake) filled with sweet or savory toppings, the decadent sorghum glazed bacon, one of their inventive pastries, or a homemade pasta dish. The hardest part of a trip here will be deciding whether you want to order an adult beverage off of the very comprehensive cocktail menu or a wild latte from the coffee list. Plus, the fact that it's located in a beautifully converted garage adds a unique, Indy flair to the place. Whatever time you stop by, you'll likely have to wait, but it'll be worth it (we know, we know, it's a cliche to say it, but it's honestly true!)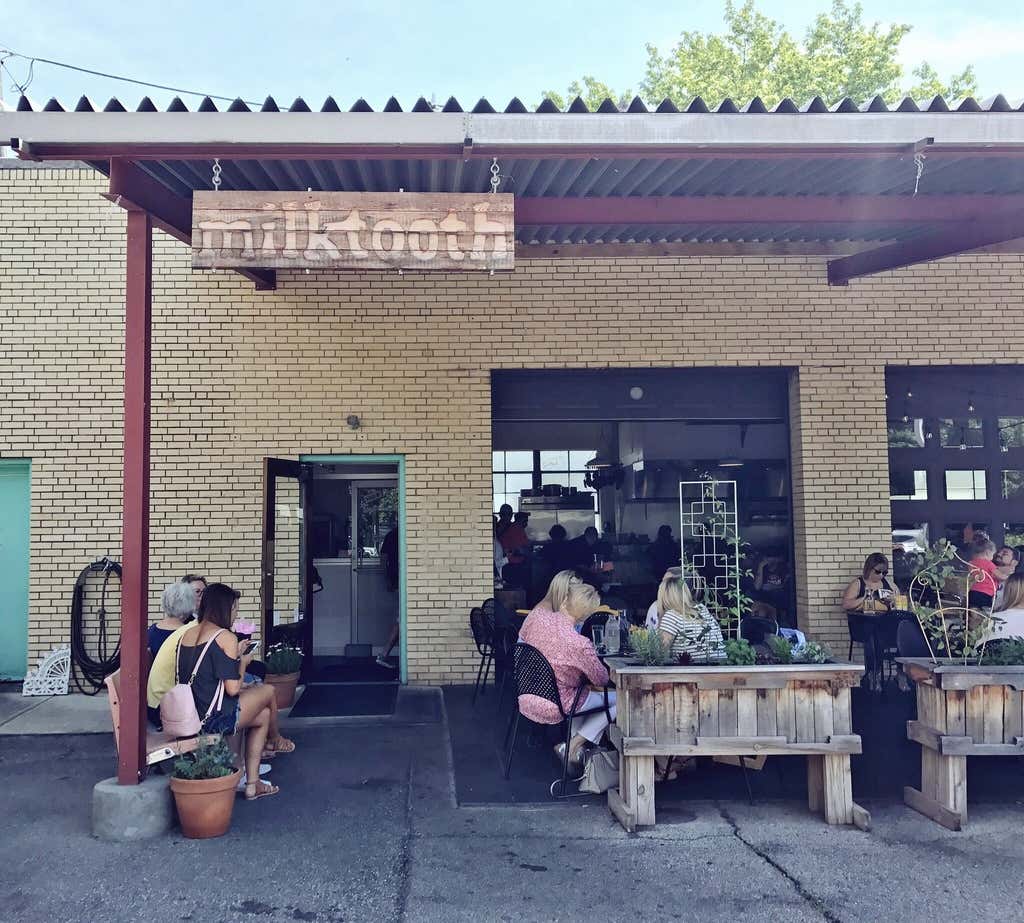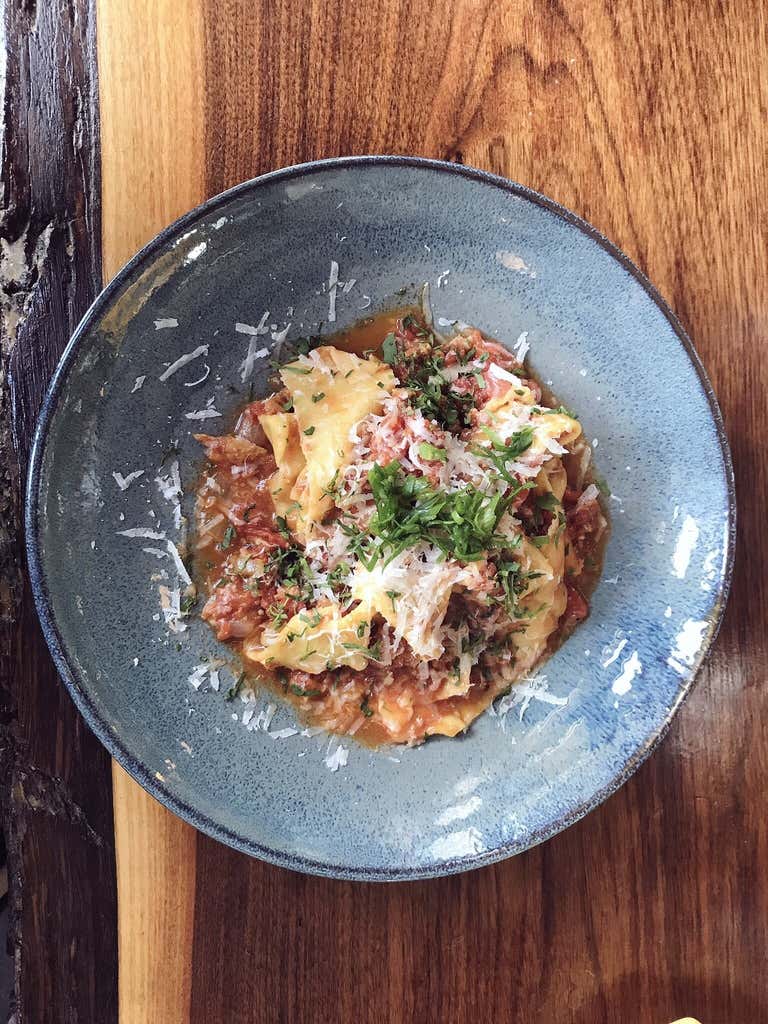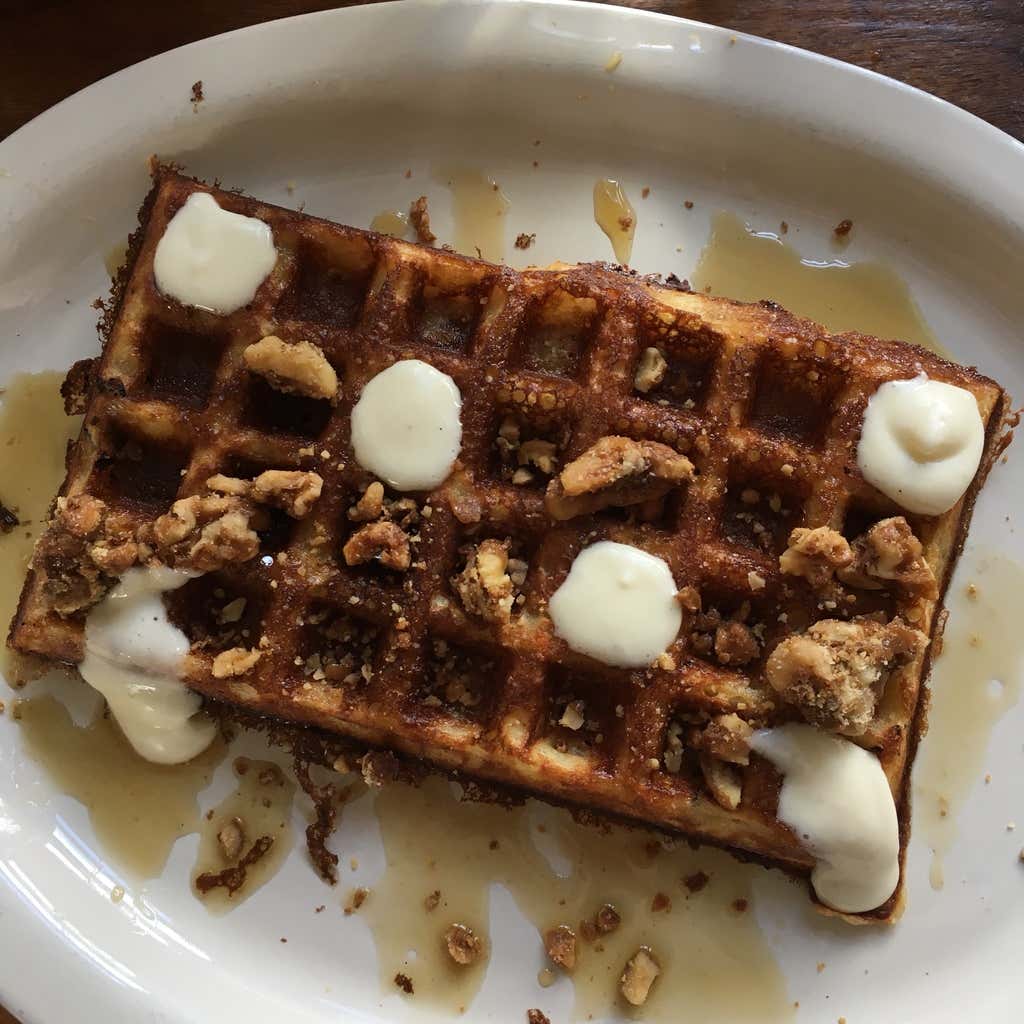 Monument Circle is the heart of the city. The massive (seriously, it needs to be seen to be understood, it's almost 300 feet tall!) Soldiers & Sailors Monument that sits in the middle is a gorgeous piece of history that, at the very least, you should cruise past. If you have time, stop by to check out the Civil War museum below it and the observation tower at the top. Indianapolis has a ton of monuments and memorials (the second most in the country, behind Washington D.C.) and it devotes a ton of effort to commemorating the military especially.
It's not hard to kill an afternoon exploring Indy's White River State Park District; there's something for everyone here. Art-lovers can check out the Eiteljorg Museum of Western Art; history buffs can visit the Indiana State Museum (which has an IMAX theater inside) or the Eugene and Marilyn Glick Indiana History Center; sports fans will want to see the NCAA Hall of Champions or catch a minor league baseball game at Victory Field; the outdoorsy can explore the green spaces by foot, bike, or paddleboat, which you can take on the canals; kids will adore the Indianapolis Zoo... seriously, there's lots to do here. It's always nice to explore the bridges and paths, watch the gondolas float by, see the public art, and check out views of the city framed by the peaceful waterways, too.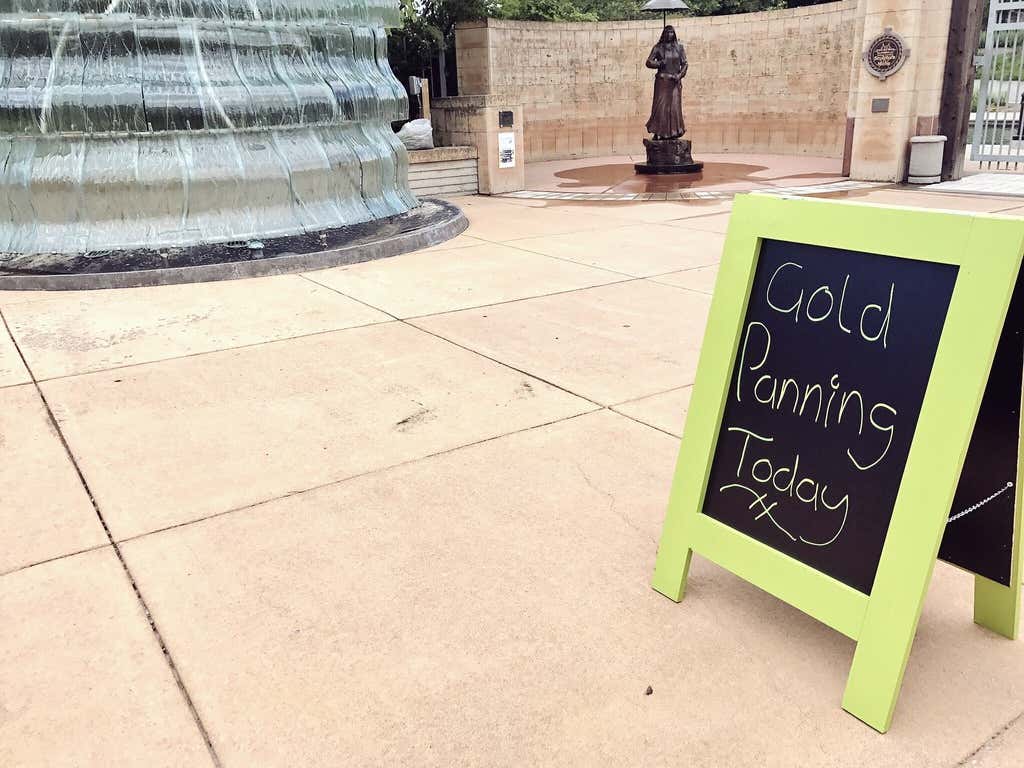 One photo op you definitely need while in town is the infamous "LOVE" piece by Robert Indiana. It can be found at the Indianapolis Museum of Art; it was recently brought inside and refurbished. The IMA is also more than just a few galleries of cool art, though; the massive grounds contain historic homes, lush gardens, outdoor art installations and tons to explore. Summer is an excellent time to visit: The IMA sets up an 18-hole mini golf course, with holes designed by artists, and also has a beautiful beer garden located outside a conservatory, complete with snacks and local favorite Sun King beer on tap.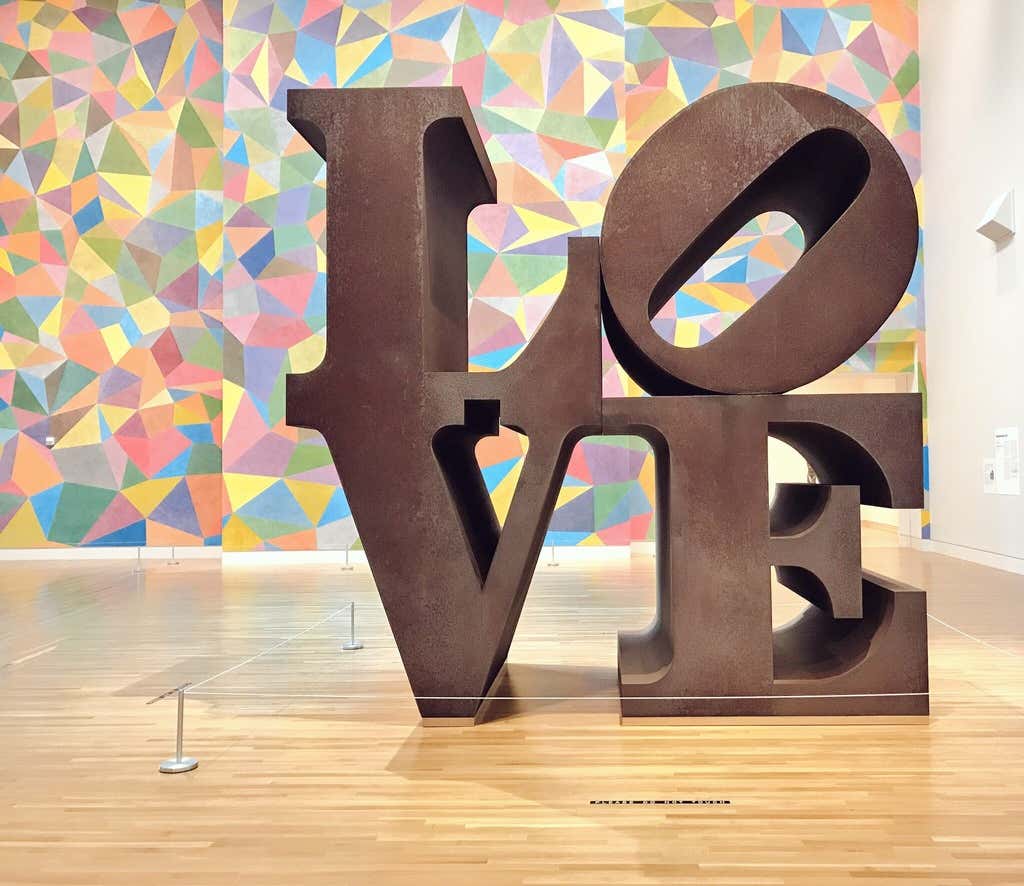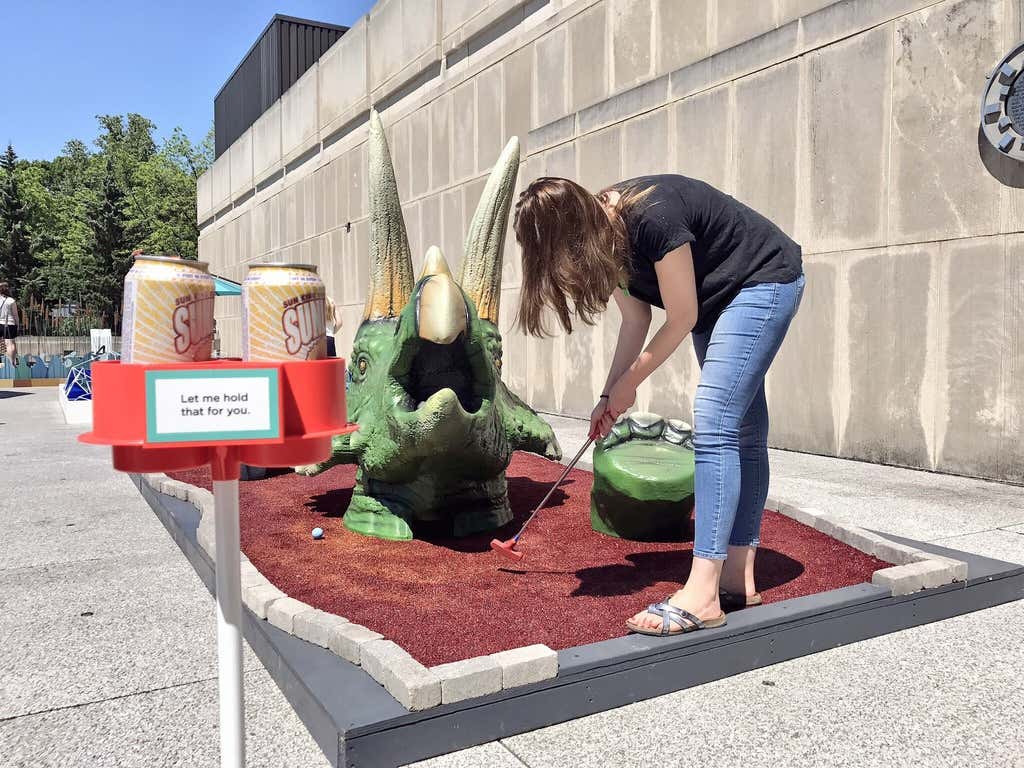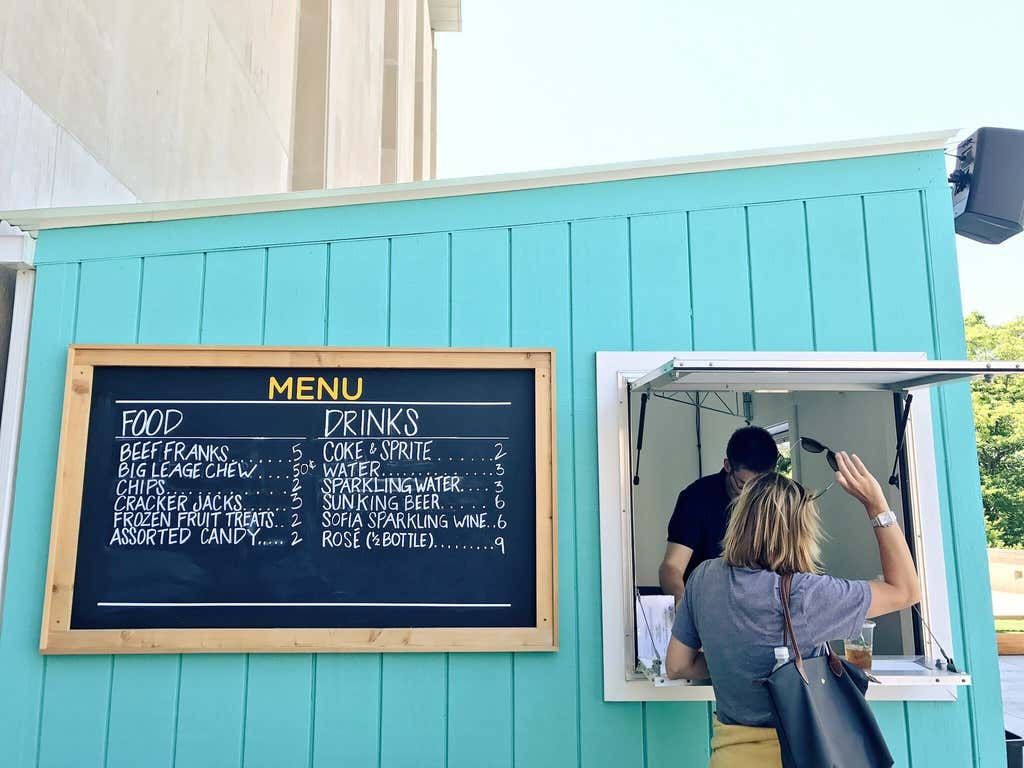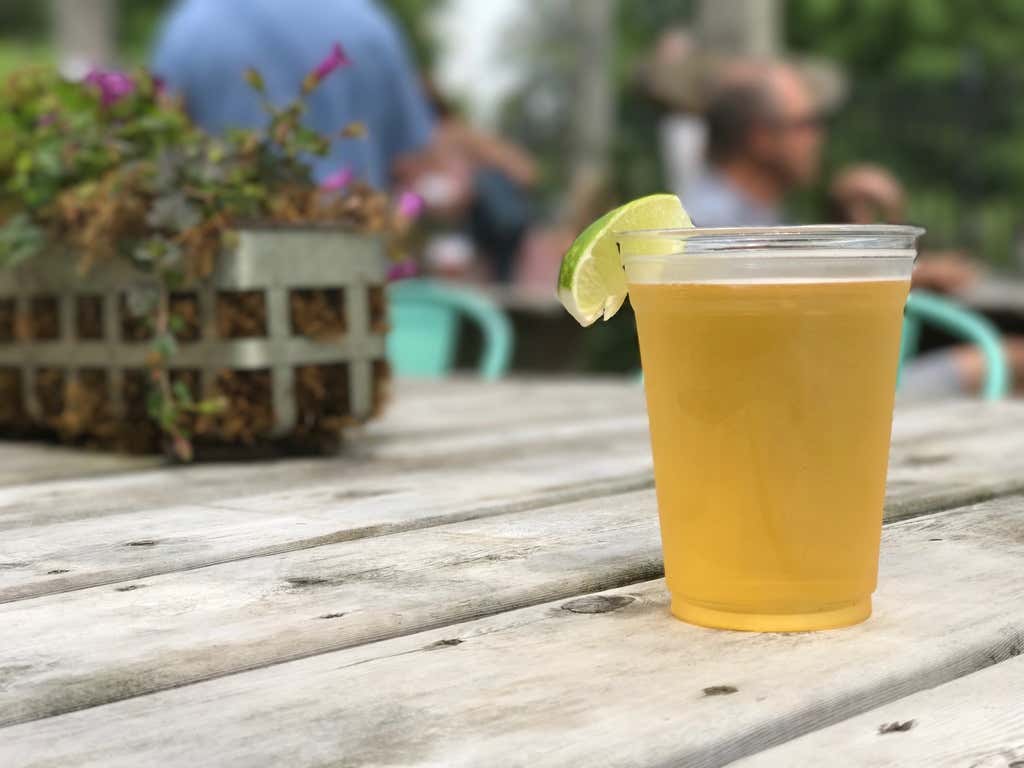 For another world-class dining experience with a special touch of Indy, put your name in at Bluebeard. The name comes from a book by famed local writer Kurt Vonnegut, and the decor is slightly reminiscent of a library. They have a killer cocktail program, so order something to sip on while you peruse the menu of tasty small plates. Definitely get some bread to snack on, too; Amelia's bread is made in-house and it comes with flavored butters that you can slather on. Stay here and stuff yourself full of the adventurous dishes with Asian touches, or share a few things with the table.
If you can, reserve a lane at Atomic Bowl Duckpin inside the Fountain Square Theatre Building. The upstairs lanes on the 4th floor have a lounge-y, 60s/70s vibe and duckpin bowling (which uses short, squat pins and balls that fit in your hand), and the lanes in the basement look straight out of the 50s bowling alley. Stop in for a photo op if you're just curious to step into the alleys that feel like a time warp! The building also houses restaurants, a rooftop bar, a theater, and a boutique hotel, which are worth checking out as well.
If you just nibbled at Bluebeard, then prepare to stuff yourself full at St. Elmo's Steak House. This old-school joint is all about the experience of a very traditional steak house; the menu is pretty much all meat, and your only choices for an appetizer (served by suit-clad waiters) are a glass of tomato juice or a cup of navy bean soup. They're well-known for their notoriously intense shrimp cocktail and perfectly seared steaks. If you ate your fill earlier, it's worth it to belly up to the bar here for an old-school cocktail (we liked the Elmo Cola) just to see the atmosphere. Oh, and if you're thinking that this is the kind of place that Ron Swanson would love, it actually was featured on an episode of "Parks and Recreation"!
If you're going for brunch, check out Cafe Patachou. Help yourself to self-serve coffee while you wait for your meal, which will kick-start your day on a fresh, delicious note. They do a lot of omelets and scrambles and eggs and grain bowls with fresh ingredients, which are lovely to enjoy in the bright space, which is decorated with punchy pop art.
Part memorial and part museum, the Indiana War Memorial Museum is a gorgeous building that houses some pretty moving displays. The neoclassical building hints at the very formal and traditional memorial within. Upstairs is especially unique, as it houses the Shrine Room, a place created to reflect on fallen soldiers, peace, unity, and good citizenship. There's also a free military museum with exhibits and artifacts on different wars. Pay attention to the details here, this place is loaded with symbolism.
If you're really looking to see as much of the city as possible, rent some bikes from a Pacers Bikeshare Station and cruise the Indianapolis Cultural Trail. It takes you through all of the notable neighborhoods in town, like Massachusetts Avenue (Mass Ave, as locals call it), Fountain Square, White River State Park, and more. It was designed to be bike and pedestrian friendly and to highlight the best of the city. You'll pass by tons of public art installations, along with parks, the state capitol building, gorgeous old architecture, and, of course, great shops, restaurants, and museums.
The Indianapolis Motor Speedway is best known for hosting the Indy 500 each Memorial Day weekend, but that's hardly the only good time to visit. There's a museum dedicated to the history of the track and to auto racing in general on site, and it offers tours that let you behind the scenes of the Speedway. You can see the pit, the garages, and even kiss the bricks! The track also hosts concerts, other races, and tons of events as well, so it's a spot worth checking out for the tradition and the experience.
Indy is a city that loves its beer, so make sure to stop by one or two of their popular craft breweries. Flat 12 Bierwerks is in a funky historic building just east of the city, and they make some pretty stellar brews. They make a little bit of everything, and most of their beers have a unique twist: dry stouts, hoppy wheats, cucumber kolsches, amber saisons, rye pale lagers... you get the idea. We suggest getting a pint of Hinchtown Hammerdown, named for an Indy 500 driver, and enjoying the awesome patio here.
Indy is a special city, one that melds tradition and heartland warmth with modern touches to perfection. The city is equally proud of its rich history and new additions, and has worked hard to preserve as much as possible, creating a distinctive atmosphere that's homey, but also totally new each time you visit. Whatever your expectation is for a visit, you'll probably be proven right and wrong at the same time, and that's what makes Indy so worth exploring.

Roadtrippers helps you find the most epic destinations and detours—from roadside attractions to natural wonders and beyond.