Utah has tons of natural beauty that's untouched by development, but getting to the backcountry to experience these rugged landscapes is another story. Fortunately, if you know where to look, you can find some pretty epic backroads that will take you right through the state's most scenic spots (and several NPS sites!) minus the traffic and crowds-- like the state's legendary Burr Trail.
Burr Trail is a former cattle trail that made traversing the impassable terrain of the Utah desert more easy to travel-- barely. Even today, the half-paved route is an intense 68-mile journey that will take you from the Bullfrog Basin, which is within the Utah part of Glen Canyon National Recreation Area near Lake Powell.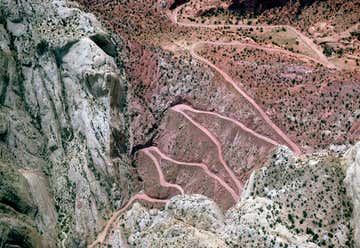 Burr Trail Road, Boulder, UT, US
You'll drive through canyons, past incredible rock formations, near some of the state's best hikes, and up (or down) one extremely wild set of switchbacks that rise over 800 feet in less than a mile. Whew! The road is totally doable for most passengers cars and although the unpaved parts might be a little tough on your car, it's well worth the ride. Just be careful and try to avoid the unpaved roads after a rain... you don't want to get stuck in the mud in the middle of nowhere!
Along the way, you'll get to cruise through parts of Capitol Reef National Park. This underrated gem of a park is absolutely amazing. If you're looking for a day trip off the trail, you can explore pioneer homesteads, pick fruit from the orchard for a snack, re-live outlaw history, hike among breathtaking and multi-hued rock formations and stone arches, and fall asleep under the endless stars at a campsite. It's just as pretty to observe from the trail, too.
The road also passes through the Calf Creek Falls Recreation Area and the Escalante portion of Grand Staircase-Escalante National Monument. The Escalante Canyons are home to gulches, arches, waterfalls, and some stunning hiking. Calf Creek Falls is a perennial, double-tiered waterfall that can be reached on an easy, 5.5-mile round-trip hike. There's no better way to cool off as you explore the rugged Utah backcountry than with a dip below a waterfall!
The Trail ends in Boulder, and the Burr Trail Grill and Outpost is the perfect place to celebrate conquering the rough slickrock wilderness of the Burr Trail... or to fuel up before setting off, if you're starting in Boulder. The funky coffee shop and cafe serves up handmade drinks, bakery treats, and art pieces from local crafters. If you're lucky, you'll catch some live music, or you can just sit outside and enjoy some relaxation.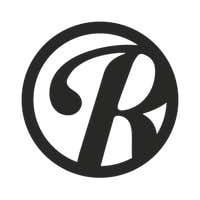 Roadtrippers helps you find the most epic destinations and detours—from roadside attractions to natural wonders and beyond.