St. Augustine is home to some of America's most historic and culturally-rich sites. From pirates to conquistadors, from the country's oldest wooden schoolhouse to the Fountain of Youth, there's a little something for everyone to explore. But, St. Augustine is so much more than just history and heritage, it's also home to some of the historic coast's best outdoor adventures.
Whether you want to surf or just lay out on the luxurious white sand beach, you'll find something to do at St. Augustine Beach. You can also hunt for seashells, birdwatch, or just take a stroll down the beach and enjoy the ocean breezes and stunning views of the Atlantic. Kids will love building sandcastles and those looking to conquer the sizable waves will have a blast boarding. The showers and clean changing room facilities make visiting here worry-free!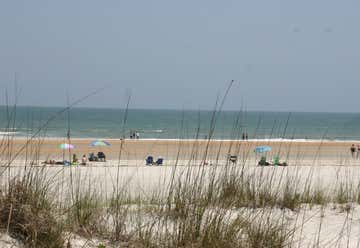 Anastasia State Park, St. Augustine, FL, US
Anastasia State Park is another great spot for those seeking outdoor adventure in St. A. Between its four miles of sandy shore, its hiking trails, its rolling dunes, and its historic rock quarry, where stone used in the construction of Castillo de San Marcos was mined, it's got plenty to see and do. And, it's the perfect spot for beach-adjacent camping. Imagine falling asleep to the sound of the waves lapping against the shore, and waking up in time to catch the sun rise over the Atlantic!
442 Ocean Vista Ave, St. Augustine, FL, US
Of course, since you're on the coast, getting out on the water will provide plenty of outdoor adventure. Kayak St. Augustine will rent you the equipment and lead you on a tour where you can spot sea turtles, bald eagles, and herons... and maybe even see a manatee or a dolphin up close! Plus, there's nothing like a good, fresh ocean breeze, and you'll get some stellar views of the city.
142 Avenida Menendez, St. Augustine, FL, US
For a cozy stay, check into the Bayfront Marin House Inn. This favorite B&B is in the heart of the city's historic district, and is only a few blocks from the city's many museums and historical sites (like the Castillo de San Marcos). Plus, right nearby, you'll find tons of art galleries, some quaint shops, and lots of delicious dining options. Plus, you'll have an amazing view from the inn, since it's located directly across from the bay... keep your eyes peeled for dolphins splashing in the water!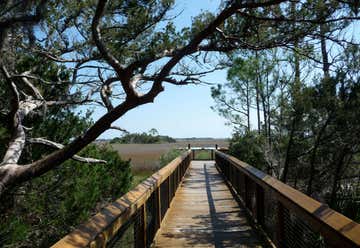 15 Fort Mose Trail, St. Augustine, FL, US
Fort Mose Historic State Park is another spot filled with natural Florida beauty. Wander along the boardwalk trail, then browse the museum to learn the site's pre-American history as the first legally-sanctioned free African settlement in what is now the United States. You can spot wildlife here, and picnic in the shade of the trees. If you're looking to get some outdoor adventuring in, bring along a kayak, because this is a great launch for exploring the ocean via boat.
Vilano Beach is another great spot for surfing, swimming, and sunning along the St. Augustine coast. It's less developed than other beaches, meaning it's quieter, and has a more untouched beauty. It's dog-friendly, and you can find free parking nearby as well. Plus, it offers great views of the city and its famous lighthouse, making it a great place to watch the sun set.
Chill beaches, scenic hikes, awesome surfing, and water-propelled jetpacks... whatever kind of outdoor adventure you seek, St. Augustine has it! Take in all of the natural, beachy beauty of this ancient town as you explore the great outdoors around.