Kris Kringle may technically live at the North Pole, but he gets his mail in Santa Claus, Indiana, the only post office in the world bearing his name. Each year this tiny town receives thousands of letters to Santa, and a group of local elves ensure each kid gets a reply.
In addition to handling thousands of Dear Santa letters, the post office also issues special Christmas hand-cancellation postmark for use during December, but the Post Office isn't the only place in town that gets into the Christmas spirit...
If you love that old-time Christmas feel, you may get lost for hours in the Santa Claus Museum and Village. Read letters to Santa from the 1930s, sit in antique school desks to pen a letter to Santa, and make a run on the gift shop on your way out of town. From Santaclausind.org:
'Step into our town's history as you see our collection of original town buildings dating back to 1856. Write a FREE letter to Santa from the town's first post office and feel the ageless beauty as you walk into the completely original, 1880 Santa Claus Church. Visit the fully restored 1935 Santa Statue, towering 22 feet tall and "dedicated to the children of the world."
Inside the The Santa Claus Museum & Village, trace the town's interesting history from mid-1800's to today with historical documents, photos, and artifcats from museum founder and Holiday World matriarch Pat Koch's private collection. See Holiday World archives, along with loaned and donated treasures from collectors with personal ties to the rich history of the town of Santa Claus.'
Obviously, candy is the calling card of Santa's Candy Castle, but you'll also want to hop on the internet for your children to have an interactive chat with Old St. Nick and even print out an "I'm on the Good List" certificate. Of course, after you drive a van full of sugared up kids home you may just want to cancel Christmas altogether. Santa also stops by from time to time to read to the kiddos.
If Christmasy trinkets are what your heart desires, the Santa Claus Christmas Store has you covered. Ornaments, trees, and gifts galore... Sure, you can find many of these items in your hometown, but the Santa Claus Christmas Store has that charm you won't find anywhere else. Like many of the places in Santa Claus, he tends to make an appearance there in December, too.
The inside of Santa's Lodge will make you feel like you're up at the North Pole, and St. Nick's Restaurant just happens to be the only family sit-down restaurant in town, so it's a no-brainer to eat there before heading to bed.
Bonus: If you're visiting Santa Claus during the warmer months, you don't have to worry about missing the merriment... because at the town's Holiday World theme park, you can still find a village dedicated to the spirit of Christmas. There are actually themed rides and shops for most major holidays: Thanksgiving, Fourth of July, and Halloween included! It's totally kitschy and totally fun, and they have some killer coasters, to boot!
So get nestled all snug in your beds, while visions of sugar plums danced in your heads. Put on your 'kerchief or your cap, because Santa Claus, IN is the best place for a long winter's nap.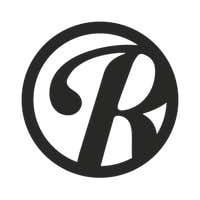 Roadtrippers helps you find the most epic destinations and detours—from roadside attractions to natural wonders and beyond.