Mountain dew, hooch, white lightning, moonshine… whatever you call it, making this illegal booze legally is catching on. As you go looking for these modern moonshine stills, be glad you won't find them hidden in people's garages and outhouses, as they were during Prohibition. Even though these operations are legit, it's still fun to buy a jar from a moonshine distillery and keep it on the down low (if you know what I mean)!
Ole Smoky is the first legal moonshine in Tennessee (a state that loves moonshine so much, at least one of its state songs outright mentions it), so you know it's the real deal. A tour of the distillery offers a chance to learn about moonshine legends and the opportunity to taste their many flavors (from their original to the classic staple apple pie flavor to other fun varieties).
This craft micro distillery is housed in an old 1920′s building (oh, the irony) and focuses on small batches of high quality moonshine made the old fashioned way. The Bluegrass music, antiques and Appalachian crafts set the scene for an authentic experience!
Just because New York isn't known for moonshine doesn't mean they don't do it well! The Empire State's oldest whiskey distillery was only founded in 2010. Stop by the Brooklyn-based booze-makers on a Saturday afternoon for a tour, which includes a tasting and admission to the Boozeum (I'm not sure what it is, but it sounds glorious).
Stop by the Asheville Distillery for a tour of the operations of Troy & Sons and a taste of their moonshine. Troy spent years looking for the perfect corn to make her (yes, Troy is a lady!) moonshine perfectly smooth. You can go all out and get the platinum moonshine, but you can't go wrong with the oak reserve either!
Back in the day, Master Distiller Chuck Miller's grandfather made illegal moonshine. Inspired by him and using his old recipe, he created Virginia Lightning Moonshine. They offer tours Tuesday-Saturday from 10am-5pm, so there's plenty of chances to visit and learn the old family secrets!
This Carolina distillery offers not one, but two different brands of moonshine. The first is Catdaddy (which is Prohibition-speak for "really good moonshine"), a smooth but spicy drink. The other is Juniors Midnight Moon. NASCAR legend Junior Johnson's family has been brewing moonshine and whiskey since before the prohibition, and so he teamed up with Piedmont to craft his own special brand- it comes in 7 different flavors to ease the burn.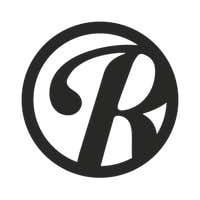 The best of Roadtrippers—hand picked by our team