My goal is to visit all 50 states. I'm not quite there yet...I've only seen 16/50 so far. Within these states I've encountered many cities, and this epic road trip highlights the cities that stood out the most for me, all which exhibit something unique and are in different climate zones.
First stop - Santa Monica Pier! I must say, California is WAY different from New Jersey, where I'm from. The atmosphere is a combination of mountains and beaches, the people are friendly, and the food is fantastic! Only having three days here, I squeezed in as many activities as possible. I walked the Santa Monica Pier, saw the Walk of Fame, viewed all the stars' houses, and walked the streets of LA. Definitely worth the trip!
South Las Vegas Boulevard, Las Vegas, NV, US
My most recent vacation, Las Vegas! This trip was my second trip to the West, and I am falling in love with the West more and more! Arriving at my hotel room, I was able to see the mountains in the distance and would wake up extra early (from the jet lag, of course) to watch the pink sunrise peak through the mountains. I toured the Strip and viewed as many hotels as I could in 5 days, and even took a rental car out of town to see landmarks like Pawn Stars and Tank'd. And I cannot forget the DELICIOUS gluten free pizza at Trattoria Reggiano at the Venetian! I'm definitely coming back!
1325 Celebrity Cir, Myrtle Beach, SC, US
Want a tranquil vacation, go to Myrtle Beach! From its pristine beaches to its family fun attractions, Myrtle Beach has it all! Broadway at the Beach stands out the most because it resembles a little center of town with lots of restaurants and shops. There is a zip lining course that runs above it and boat tours on its man made lake. If you want to venture off out of town, visit Surfside Beach, where it is less crowded.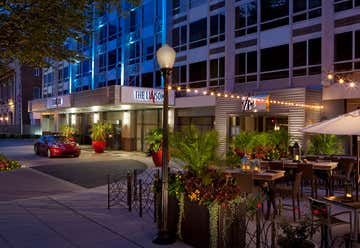 415 New Jersey Ave NW, Washington, DC, US
I planned a trip with distant cousins (not from the U.S.) to the Nation's Capital! Every tourist, whether born here or not, must go see D.C. I did all the planning, and came across an affordable yet modern hotel called the Liaison. Only spending one night here, I visited everything from museums to Georgetown. The museums are free, unlike New York, and Georgetown is filled with restaurants, boutiques, and cobblestone walkways. Heading out on your last day? Stop at Art and Soul Restaurant right inside the Liaison. Best breakfast ever that will satisfy you until your drive home!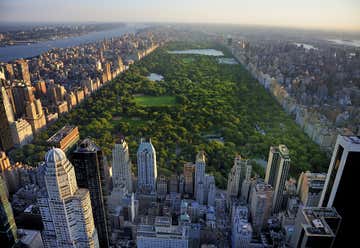 5 Av To Central Park W, 59 St To 110 St, New York, NY, US
Being only 20 miles from the City, also known as New York, there are many sights to choose from. Preferably, I enjoy walking through Central Park. I find it the cleanest section of New York City, and there are miles of pathways that you can walk while in the park. On a college trip, I encountered a swing set in a section of Central park, and started swinging and enjoying the nice September breeze. Close by is the Museum of Natural History; I've been there twice by the way. There are also hidden restaurants in Central Park and lots of unique shops nearby. Trust me, it takes plenty of time to see everything Central Park has to offer.
1111 Chapel St, New Haven, CT, US
I attended my first year of college in New Haven, and the city has a lot of history to it. Besides it being home to an ivy league school, it is also known for its museums. This one in particular, the Yale University Art Gallery, caught my eye. I'm an artist, so seeing artwork at a museum gives me new ideas. After the museum, stop at a frozen yogurt shop. There are basically frozen yogurt places on every corner! And don't forget Pepe's Pizza, one of the oldest pizzerias in New Haven.
Lastly, end in Boston, where the nightlife resembles New York but with a twist. I attended Boston on a trip with a music club in college and toured a recording studio. After 5 hours of touring, we had to get a quick bite to eat before the long commute back to Connecticut. Tasty Burger may sound like an imitation of McDonalds, but this is a chain fast food restaurant exclusively in Boston, and their hamburgers and fries are out of this world! Definitely the place to refuel before heading home!
So there it is, my epic road trip! After this trip you'll get a taste of all the different cities and states that were worthwhile and definitely worth the visit!