Even in a city as rad as Denver, a getaway is required every once in awhile. Luckily, Denver is a quick drive away from the awesome city of Colorado Springs. Outdoor wonders, cultural institutions, and great eats abound along the route from Denver and all across Colorado Springs!
Start in the Mile High City!
1553 Platte St, Denver, CO, US
You cant hit the road on an empty stomach! Make a pit stop at Carbon Beverage Cafe and Habit Doughnuts before you leave the city to grab some coffee and some food. Habit Doughnuts are fresh, decadent treats that'll give you a much-needed sugar rush. If you want something a little more savory, Carbon serves up sandwiches, breakfast food, salads, and more, in addition to crafty coffee creations.
10035 S Peoria St, Parker, CO, US
The Wildlife Experience in Parker, CO lets you look at some of the native creatures of Colorado in a cool museum setting. Art, IMAX films, interactive exhibits and more combine to paint a lively picture of the wonders of wildlife in Colorado. Adults, check out the taxidermy displays, and take kids to see the movie!
210 Third St, Castle Rock, CO, US
Stop for a snack! Get lunch, or just apps and a drink at The Old Stone Church in Castle Rock. Located in a 120 year old church (duh), this eatery serves up mouthwatering new American cuisine at super reasonable prices. Try and snag the table in the confessional or a seat in the choir loft!
225 N Gate Blvd, Colorado Springs, CO, US
You can't take a road trip through Colorado without spending at least a little time immersing yourself in the state's Old West history. The Western Museum of Mining and Industry is a massive display with all kinds of ways to experience it! Spend some time exploring the stamp ore mill, the ranch house, the burro field, the museum with 4,000 artifacts, and the research library.
Ah, The Springs! Located near the mountains, this outdoorsy Western town is known for their love of the mountains, their love of craft beer, and their slower-paced way of living. How can you not take extra time to stop and smell the fresh mountain air in a town as welcoming as Colorado Springs!
215 S Tejon St, Colorado Springs, CO, US
Located in the elegant, turn-of-the-century El Paso County Courthouse, the Pioneers Museum covers the history of the Colorado Springs area. The park around it is totally serene, and the inside of the museum really takes you back in time.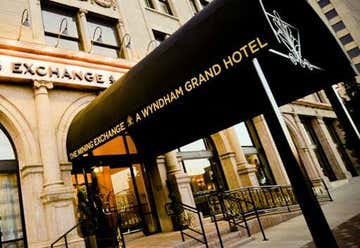 8 S Nevada Ave, Colorado Springs, CO, US
If you're making this into a weekend trip, check into a room at the Mining Exchange. It's the height of old world luxury and modern convenience in a historic building. They have an elegant lobby bar and a delicious Cajun eatery inside, perfectly-appointed rooms, and a luxurious spa. What more do you need?
101 N Tejon St, Colorado Springs, CO, US
The coolest place to grab dinner and late night drinks in The Springs is down The Rabbit Hole. The subtle Alice in Wonderland theme, dark and romantic atmosphere, whimsical menu (sweet potato waffle fries, duck wings, and truffle/cauliflower mac and cheese with lobster are all delicious), plus a huge selection of beer, wine, and craft cocktails (their chocolate martini is to-die-for) make for a great experience here.
If you're looking for drunk munchies or a hangover cure, or just a filling meal before you head back to Denver, stop at King's Chef Diner. The delightfully kitschy castle theme and massive, greasy portions are fantastically retro... order the breakfast burrito and experience the magic that is Colorado green chili.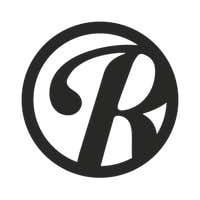 Roadtrippers helps you find the most epic destinations and detours—from roadside attractions to natural wonders and beyond.