Mermaids, monsters, and giant Amish dudes... Delaware might be small, but it's also mighty weird. Here are some of our favorite Delaware attractions that are mysterious, strange, or just downright bizarre!
The Zwaanendael Museum is quirky both outside and in! It was founded to celebrate the 300th anniversary of the 1630 founding of a Dutch colony here in Delaware and is modeled after a Netherlands City Hall. The gables, stonework, and decorative shutters are as quaint as they get, but the fun doesn't stop once you get inside: learn about Dutch culture, shipwrecks off the coast, and The Zwaanendael Merman. It's a classic old-school hoax, made of a shrunken monkey head and a fish, but it's still fascinating to see.
Photo op time! Delaware is super close to Pennsylvania and its large settlement of Amish, so it kinda makes sense that there's a giant Amish Man Statue in Milford. Kind of. Ironically enough, it's used as an advertisement for a car dealership... since, you know, the Amish can't drive cars.
Okay, so you can't get inside the Steampunk Treehouse unless you have an inside hookup from Dogfish Head Brewing since it's a creative space for their employees, but it's still pretty cool. In brewing (and generally in life, man) the relationship between humans and nature must be balanced, and when all is in harmony, it can be super inspirational and mutually beneficial. Or whatever. You can decide what it means for yourself after a few pints of beer.
Located near a medical center in Newark, you can find this giant, 20-foot tall doctor's bag. Maybe it's for the Giant Amish Man statue. Who knows. Whatever the reason, it makes for a truly random photo op.
Ah, Miles the Monster. Miles is the mascot for the Dover International Speedway, which is sometimes called "the Monster Mile". The beast stands 46 feet tall, weighs 40,000 pounds, and holds a life-sized stock car in his fist. This is one guy you definitely don't want to piss off.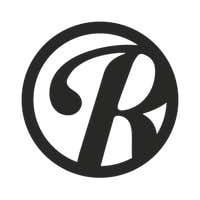 The best of Roadtrippers—hand picked by our team