About two hours south of Memphis or Little Rock is the town of Clarksdale, Mississippi. On the surface, it's not much different than most small southern towns, except you can't seem to go more than a couple feet without hearing the whine of a harmonica… Here in Clarksdale, they have the blues, and they claim to have had the blues first.
Clarksdale, Mississippi, United States
Clarksdale, MS's claim to be the birthplace of the blues can be traced to the blues greats that have called Clarksdale home: Son House, John Lee Hooker, Junior Parker, Ike Turner, Eddie Boyd, Sam Cooke, Muddy Waters, Pinetop Perkins, Earl Hooker, Lil Green, Big Jack Johnson and the list goes on.
But you don't have to be a walking blues encyclopedia to appreciate the special atmosphere that inspired all of these musicians. You can just feel it as you explore the nooks and crannies of Clarksdale. Also, prepare your liver, and hopefully you enjoy cheap beer. The entire town reportedly goes hard Wednesday night through Saturday night.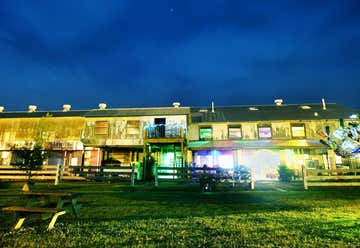 001 Commissary Cir Rd, Clarksdale, MS, US
First things first: you're gonna want your accommodations sorted out before you arrive. You absolutely must book a stay at the Shack Up Inn. Okay, before you let the "shack" thing turn you off, hear me out...because the Shack Up Inn is quite possibly the coolest hotel in all of the South. Right in the heart of Blues country, the Shack Up Inn is on the old Hopson Plantation...but unlike most plantation homes-turned-hotels, you won't be staying in an antebellum mansion; the rooms at the Shack Up Inn are located in the old sharecropper's cabins.
All the shacks have kept their authentic feel (corrugated tin roofs and Mississippi cypress walls) while adding in modern conveniences (indoor plumbing, heat/AC, appliances, the works). The whole place is decked out in antiques, including the original mechanical cotton gin.
The whole point is to get a little bit of a taste for the culture from which blues and soul music grew-- the sound that changed music forever was created mostly in humble little shacks just like these. Still not sure you want to spend the night in a badass, real, tricked-out sharecropper cabin? It's good enough for musicians and actors like Tom Waits, Morgan Freeman, Elvis Costello and more, so how bad can it be?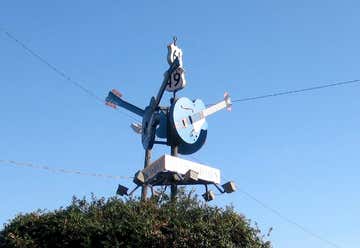 599 N State St, Clarksdale, MS, US
Start immersing yourself into blues lore. Perhaps the most intriguing blues factoid about Clarksdale revolves around one of the greatest musicians of all time and the Devil himself. Legend says it was just outside Clarksdale where the blues great Robert Johnson sold his soul to the Devil in exchange for teaching him how to play. His shadowy life and premature death at 27 only fueled the legend of Robert Johnson meeting the Devil at the Crossroads. Today, a giant sign marks the Devil's Crossroads just outside Clarksdale.
616 State St, Clarksdale, MS, US
When you start to get hungry, you have some delicious options throughout Clarksdale, but let's be real. You're in the South. We know you want some BBQ. Abe's Bar-b-q has been serving up the best in town since 1924. It's nothing fancy but they serve up ribs, pork, and beef in their addictingly tangy sauce, delicious tamales, and more.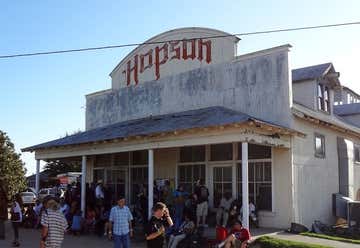 8141 Old Hwy 49, Clarksdale, MS, US
The Hopson Commissary on the old Hopson Plantation stands today in much the same condition as in its glory days over fifty years ago. The building is full of antique and historical items which create a nostalgic atmosphere reminiscent of the deep south Delta. It's a bar and blues club where you can hear the blues, experience the history and enjoy the Delta. You can also look into staying the night here as well!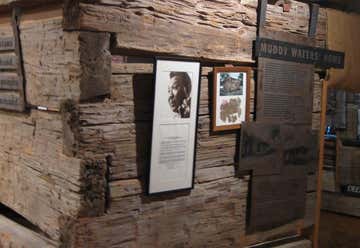 Oakhurst Stovall Rd & Farrell Rd, Stovall, MS, US
A little ways outside of town, you'll find a shrine dedicated to one of history's most famed blues musicians. The Muddy Waters Cabin was his home that served as a juke joint for the locals. It's where Waters made several recordings, entertained sharecroppers, and wrote some songs. These days, it's got exhibits that delve into the life of Muddy Waters.
395 Sunflower Ave, Clarksdale, MS, US
If you want to know where the locals really go to listen to live music, the answer is Red's Lounge. It's cash only and the menu lists beer, barbecue, soda, and nothing else, but the energy here is incredible. Local musicians show you the definition of "soul" music as Clarksdale residents dance and drink the hours away.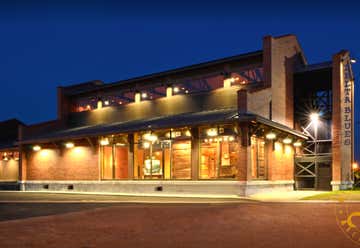 1 Blues Alley Ln, Clarksdale, MS, US
The Delta Blues Museum has been honoring the area's blues heritage for the past 36 years, and if you visit during the right time, you might even catch some blues on their stage. It's in an old train station, and features artifacts (like costumes and instruments) as well as art that tell the fascinating history of blues.
252 Delta Ave, Clarksdale, MS, US
As you begin to catch more and more of the blues, you'll eventually want to take some blues (and other MS Delta folk art) with you when you go. Cat Head Delta Blues and Folk Arts is the place to do that. The owner is incredibly passionate and knowledgeable, and he's curated an incredible selection of records, art, and more, to boot.
218 Delta Avenue , Clarksdale, MS, US
The onsite restaurant at the Shack Up Inn, Rust features modern takes on Delta classics: think, catfish tacos, black-eyed pea hummus, even brunch on some mornings. Order a beer in the Juke Chapel and listen to live music!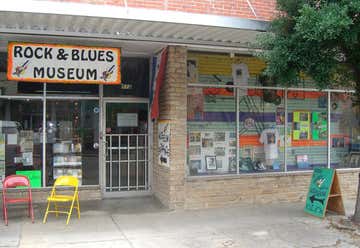 113 E 2nd St, Clarksdale, MS, US
If you didn't get your fill at the Delta Blues Museum, hit up the Rock 'n Roll and Blues Heritage Museum for tons of music memorabilia from the 1920s to the 1970s. Trace music history from blues, country and gospel to rockabilly, rhythm & blues, soul, and rock 'n roll, all the way into rock, hard rock, psychedelic rock, funk, punk, and heavy metal. Seriously, blues music has been super influential.
End your trip at Ground Zero Blues Club. Classic fare, beer, and incredible blues music from both the house band and blues greats from across the South make this another landmark blues club. Ground Zero was opened in 2001 as part of the effort to preserve Delta blues music and culture, so even though it's not as historic as some other spots, it has an important place in Clarksdale. Also, it's co-owned by Morgan Freeman, noted blues enthusiast and actor.
Sure, Clarksdale isn't the biggest or fanciest destination in the country, or even in the South, but it's enchanting all the same, attracting people in search of a taste of inspiration.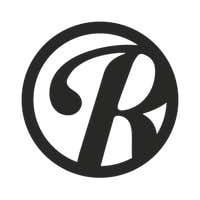 The best of Roadtrippers—hand picked by our team