North to the Future!
300+ miles of varying and exciting culture, set to the beautiful backdrop of the Alaskan wilderness.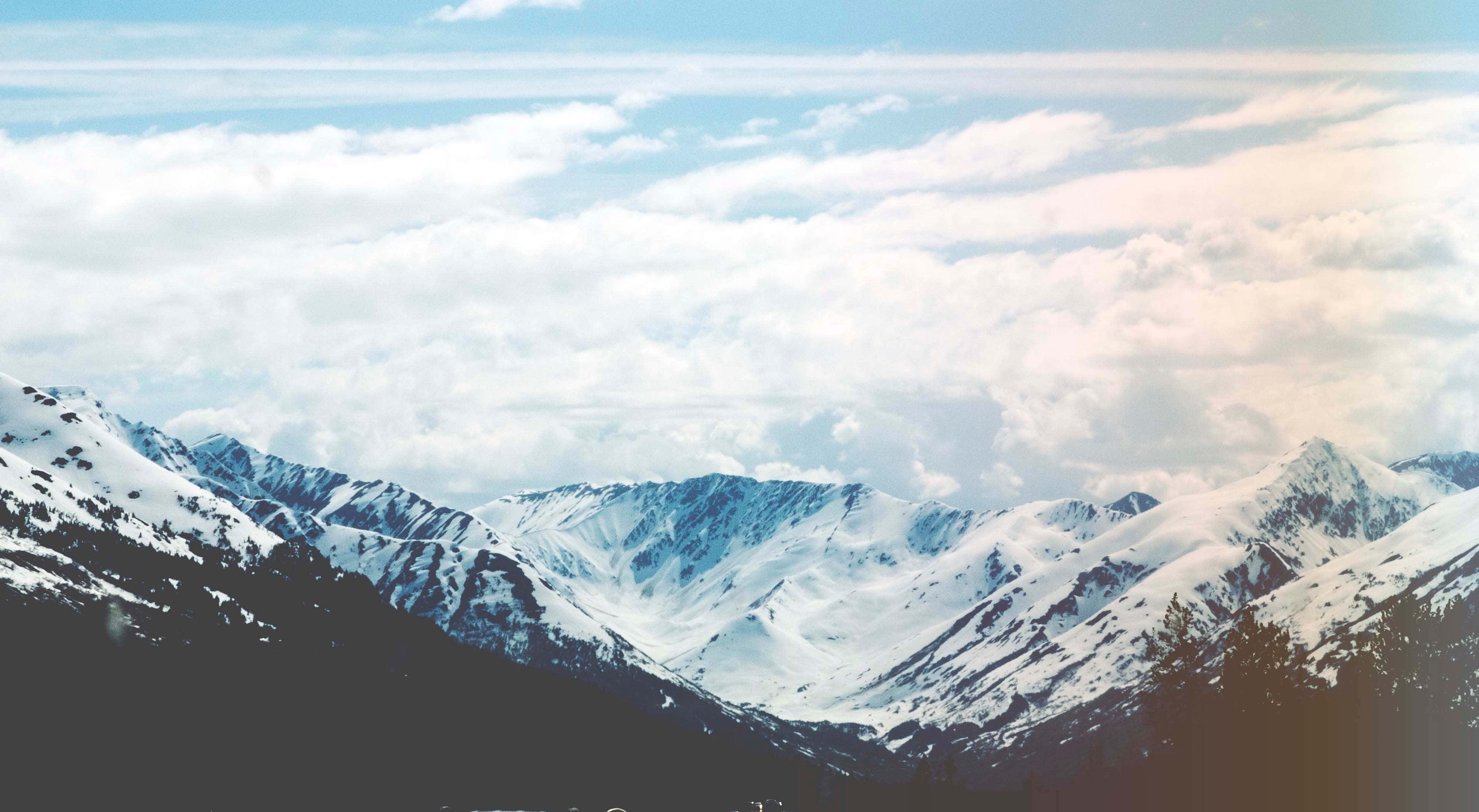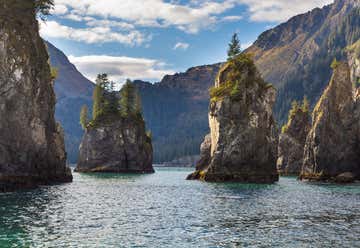 One of the best ventures in Seward is Kenai Fjords National Park, and my travelling partner Joe and I tried to find the path less traveled by the troves of tourists and their young children.
We hike along the massive force that is Exit Glacier, a most beautiful sight. We follow the orange flags peaking from underneath the snow until they abruptly ended at the foot of a steep hill. Thinking that was all we could do for the day, we hear a faint "Hi friends." We look up to see a couple sitting at the top of the hill on a rock. "Come up, friends! Just climb like a bear" while we see their blackened silhouettes making the roaring motion of a climbing bear. About half way up I realize my mistake: bears have claws and lots and lots of fur. I have skin that's prone to coldness and I bite my nails. By some miracle, I made it to the rock.
There we were, on top of the world and we sat there giving each other fun facts about state trivia (What are the 4 states in which their capitals share the same first letter?). We call it and try and make our way back down. It was much harder than I anticipated, and the short version is, I had to succumb to the slippery snow, sliding down on my butt trying to catch myself with my hands, a foot deep in snow. "Your face says, this is happening and there's nothing I can do about it", Joe quips. I laugh along, but it would be a couple hours until I could feel my hands again.
Seward, Alaska, United States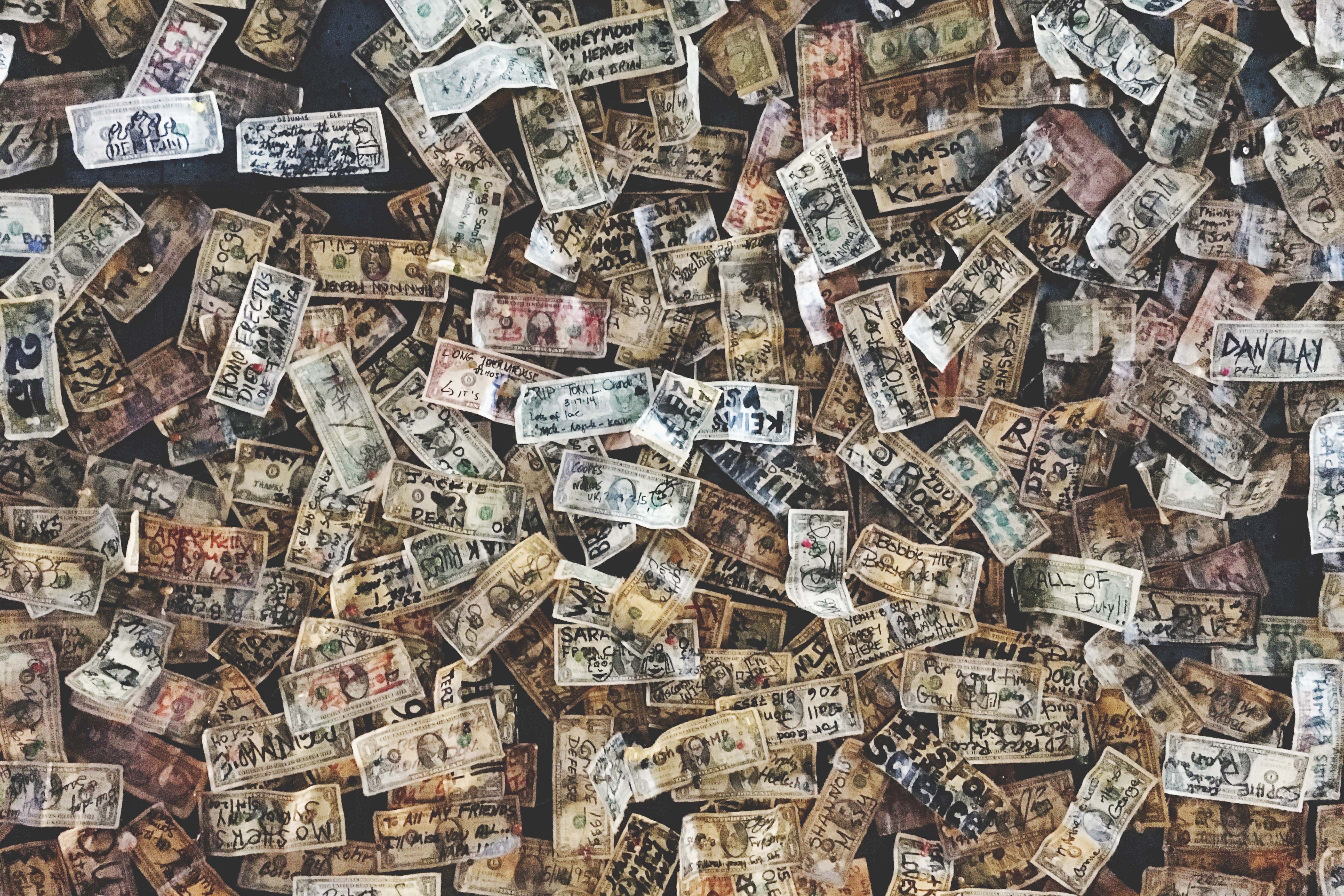 201 4th Ave, Seward, AK, US
After a long hike, we needed a drink. And luckily, Alaska isn't without its charming and notorious dive bars. We end up at Yukon. After we went to the Pit. And after Tony's. "What's your favorite thing in this bar?" Joe asks. A gnarly looking dude with wild curly hair flashes his smile (with missing teeth) and grabs a flashlight. "Well, we have a human skull", as he walked over to the corner and shines upon a little human skull tacked up to the wall. "I'm not sure if we're supposed to have it, but here it is." It's amazing in this tiny town is full of such history and characters.
We camp by the side of the ocean. The midnight sun is still bright so we could easily see sea lions frolicking in the ocean while bald eagles flew overhead (this flowy nature-y scene did in fact happen, and it was enough to put a lump in my throat). We drank our beers and skipped stones while the sun still bounced off the mountaintops.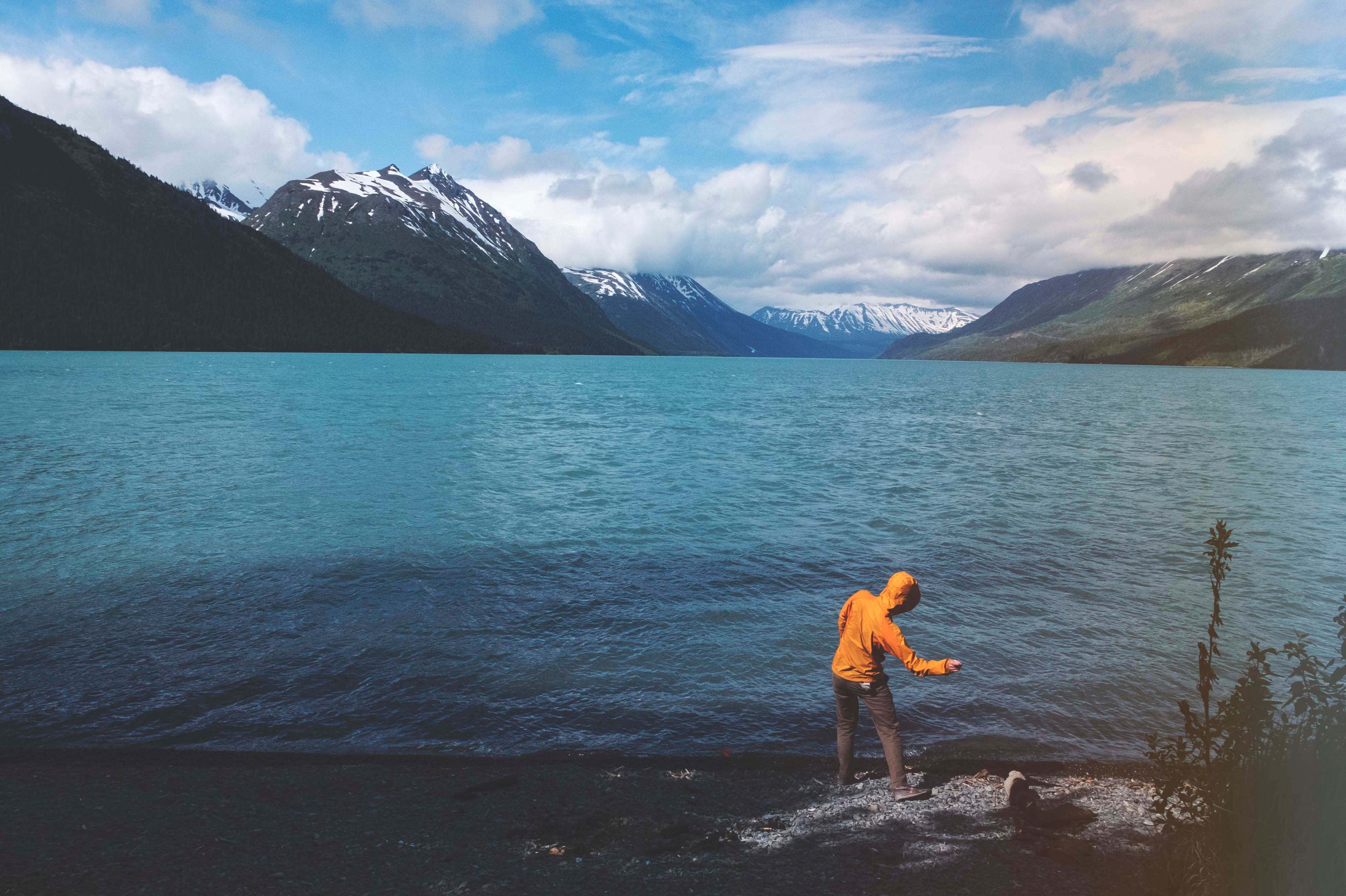 Highway 1 (also known as the Seward Highway) is notoriously one of the most beautiful drive in America. And for good reason. Full of twists and turns, there's never a moment that a scenic mountain range is ever out of sight.
There are some nice detours between Seward and Anchorage, but one of the best is the little town of Hope. We stop here for a taste of history of the Gold Rush, visiting the Hope and Sunrise Museum. We enter tiny houses and explore the adventurous life of a gold miner.
Hope is small. Like, two roads kind of small. There's a nice open field by the water where you can just pitch and camp. There's a beautiful silence. And during the day, you can always drop by the Seaview Cafe and Bar (remember what I said about Alaska and bars? Never a dull moment, er, bar). We take a walk down green paths, canopied by birch trees, the mountains in the distance. Such a pleasant little town full of fantastic people.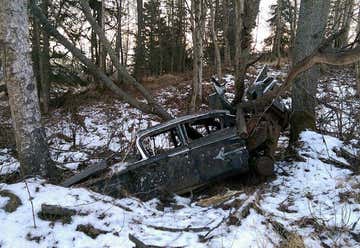 Raspberry Rd, Anchorage, AK, US
Anchorage, on first appearance, seems to be very "Americanized". I'm not sure why I'm slightly disappointed, seeing as we're all Americans here, but I envisioned ANC to have a lot less fast food.
That being said, there are a treasure trove of great restaurants and bars (I promise I'm not an alcoholic, but the Alaskans like to party). There's plenty to do outside: weekly yoga nights on the green, set to the backdrop of mountains, bike rides along the Tony Knowles Coastal trail, and hiking on the outskirts of the city. In the summer, under the midnight sun, you'll find all the residents of ANC out and about, making the city stay alive and active throughout the entire day.
ANC is also full of green spaces and amazing parks. We drop by Kincaid, and just outside the entrance is a Mama moose with two calves. And since seeing a moose on my trip was on the bucket list, it got checked off quickly.
entrance at W 2nd Ave, Anchorage, AK, US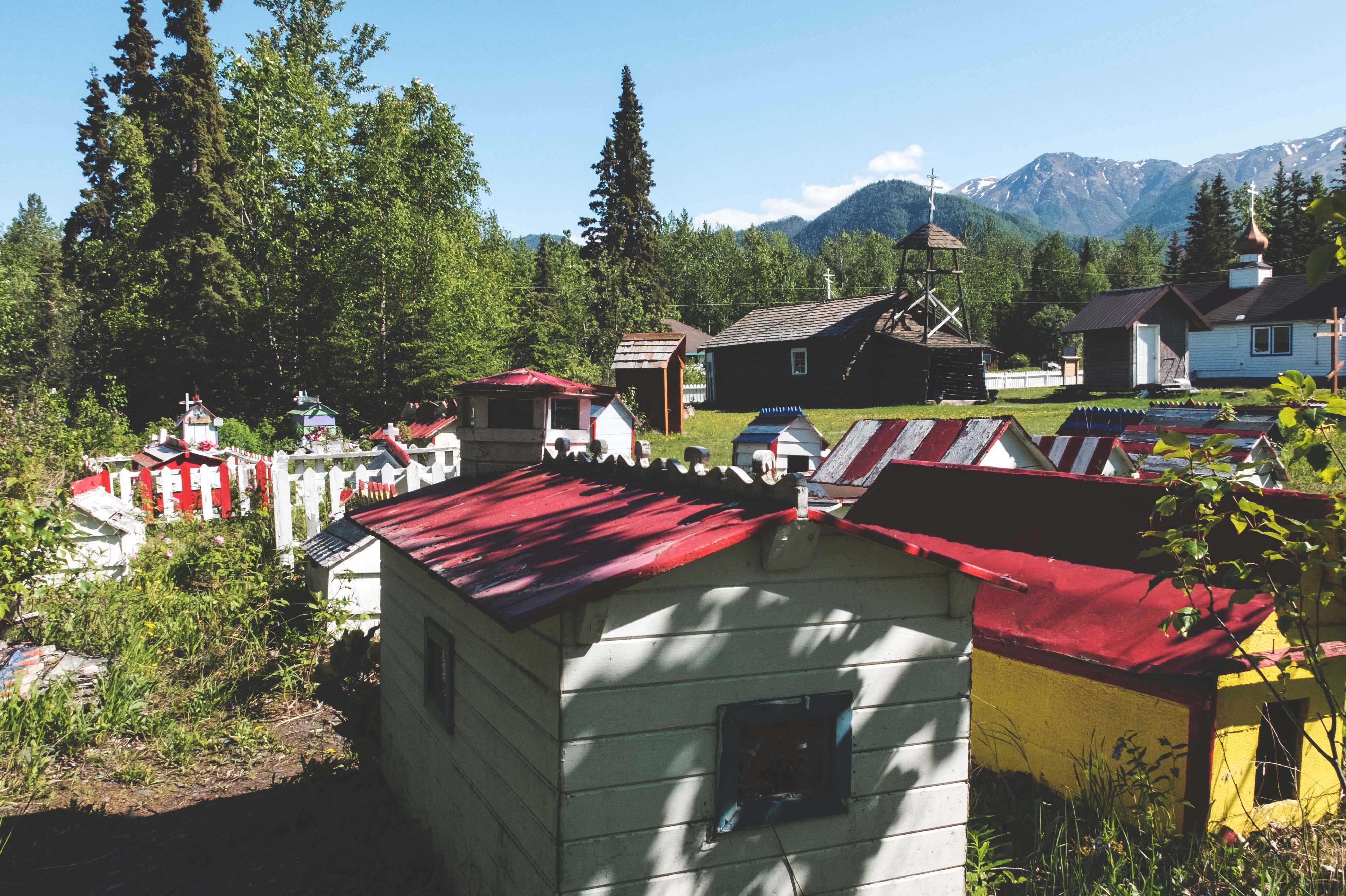 18606 Old Glenn Highway, AK, US
As an unabashed self-proclaimed lover of cemeteries, there's a small one placed off of Highway 1 that was unlike anything I have seen before.
Russian missionaries came to the village of Eklunta in the 1830s. The Dena'ina tribe began converting into the Orthodox church. Before, the tribe had cremated their dead, but the church forbade them from creating human remains. As a result, they constructed spirit houses, so the spirits had some place to go.
About 100 brightly colored little homes, each adorned with the Orthodox cross, are clustered by the edge of the trees. They have windows and balconies, but many are left in disrepair. Interestingly, they are left to rot and decay, so the spirit can come and go to the earth as they please, slipping through the cracks for the rest of enternity.
We drive to the town of Palmer for a nice hiking adventure, but we overshoot the trailhead parking. We decided to turn around but the next place that's available is a reindeer farm, and who wouldn't want to stop at a reindeer farm? I'm sure there are reindeer farms in the lower 48, probably scattered across Santa's Villages across the nation, but this one is seemingly dropped into our laps (and not one Santa reference in sight).
After a brief introduction from charmingly overzealous employee, we pay our $9 fee and wait to start our tour. We meet a pig named Donna and we are more than welcome to go inside the chicken coop and look for eggs. The size of the chickens have me scared, so I pass, but a brave three-year-old, covered in mud and hay, crawls out with one shiny, speckled egg.
We are handed a small container of what I assume are called 'reindeer pellets' and are guided into their pin. It started out pretty terrifying, because as dumb as reindeer look, they are smart enough to know this was a tour and it was time to be fed. Four reindeer hurdle straight towards me and I have no option but to cower in fear. I try not to bump their antlers, as underneath the velvet is nothing but nerve ("I don't want to hurt you!") as I hold out my hand and they begin to nom away. I can hear Joe yelling from a distance after three reindeer bombarded him, "This is totally worth $9!"
We were able to continue on to our original plan of hiking the Butte. A quick 30 minute hike and we found ourselves at the top, overlooking a 360 degree mountain view, complete with glaciers and rolling farm land.
5561 S Bodenburg Loop, Palmer, AK, US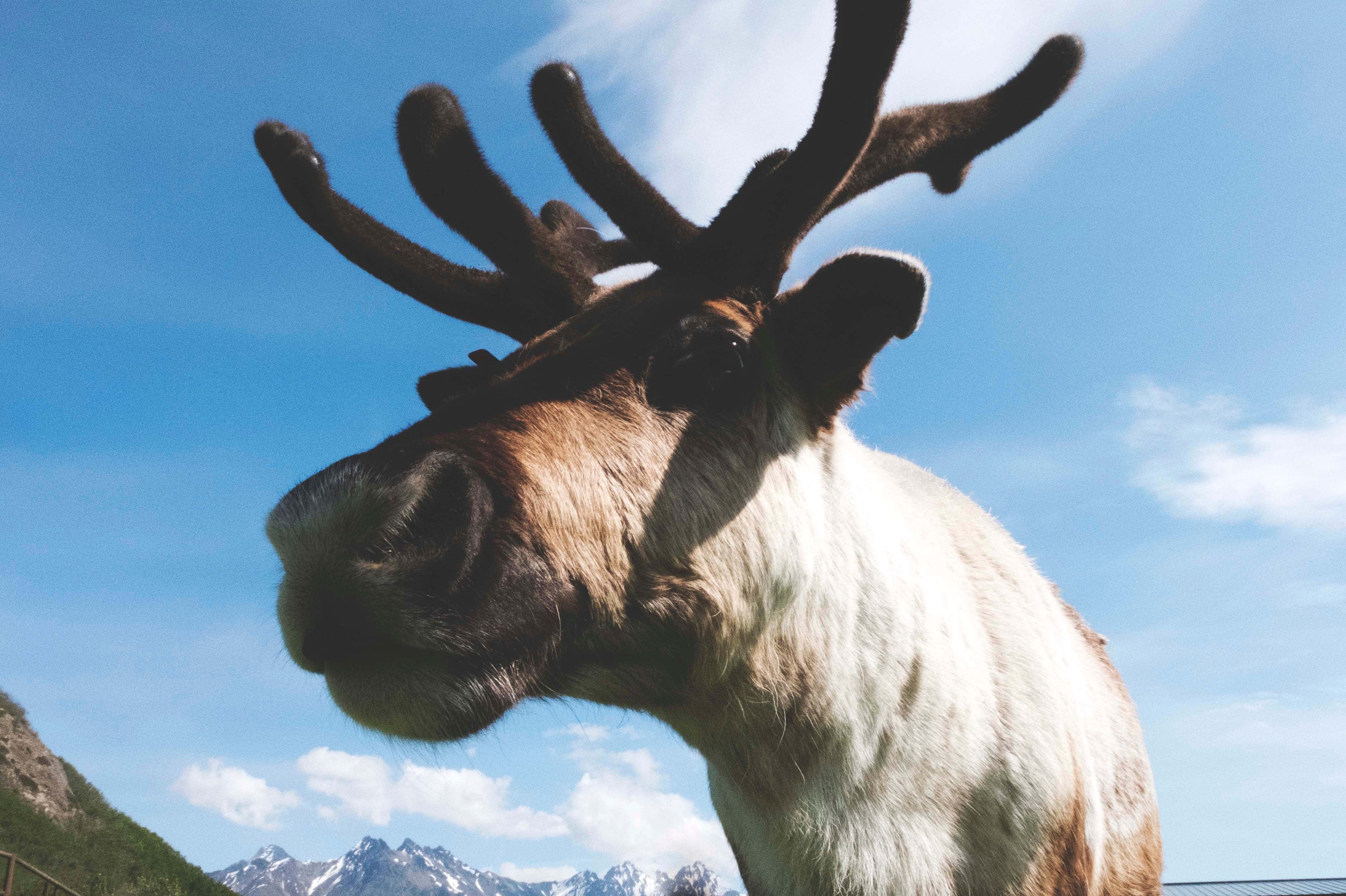 Fairview Inn. I'm the only one under 30, and besides the bartender, I'm also the only girl. The street outside is hopping with tourists, but inside is muggy and quiet. As I'm reading my book a gangly looking man with lopsided glasses walks in. "TONNNNYYYYYY". I am also the only one who doesn't know Tony. The other silent bar-goers start yelling tales of their lives across the bar as I creepily listen in. If only to be a regular in a bar in a town with a population of 876 in the middle of Alaska... where the mayor is also a cat.
A few beers later, I find myself wandering the dirt roads. A treasure trove of green ferns lead me to pure, unaltered silence among the river and mountains. Mt. Denali, the highest peak in North America, sparkles in the sunlight from 60 miles away. How wild is it that something like that caliber of beauty exists in the world and somehow I get to exist right along beside it?
"Can we drive through, just one more time?" It's my last few hours in AK, and I'm trying to make it last as long as possible. Joe obliges and drives me back around the road that encircles the lake.
Lake Hood: it's a semi-eerie place located out towards the airport. It's not too big of a lake, or maybe it just seems that way when it's littered with seaplanes. Despite the fact that's it's almost 11, the sun is still bright, and I can't seem to tear my eyes away from the mountains.
There are quite a few planes scattered about with big FOR SALE signs draped upon them. It's taking me a lot not to break down in tears; the only thing that seems to help is my daydream of buying that plane and becoming an explorer of mountains, glaciers, and sea. I could fly to Barrow and stay at the Top of World Hotel and spot polar bears out on the Arctic Ocean. I could fly to Gates of the Arctic National Park, a land area that spans larger than the country of Belgium of pure, untouched wilderness. I could fly to the Aleutian Islands and dip my toes in the Bering Sea. I could fly to Nome and celebrate the Iditarod. I could fly to Juneau and sit by the bay and look for whales. It's quite the dream, but it never hurts to think about whatever takes me away from the life that I know and start anew in the Last Frontier.