I love all things outdoors, my ideal road trip would be one that takes me to all the most beautiful parks in the U.S. Places that you can't experience sitting at home looking at a screen. I want to truly live and get out there and explore the great outdoors.
Gotta see ol faithful, and maybe a mountain or two.
Hidden Lake is like something out of a dream that I just have to see.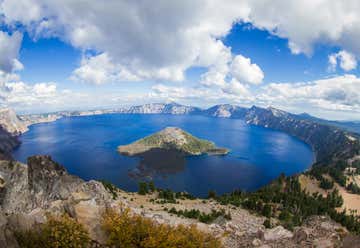 From Medford - Route 62 north and then east. From Klamath Falls - Route 97 north to Route 62 north and then west., OR, US
Oregon is such a beautiful place! Crater Lake is Americas deepest lake with incredibly blue water.
Yosemite National Park, California, United States
I want to stare the half dome strait in the face! Such an iconic piece of rock that I just have to see in person, along with the rest of the park!
Love Utah and all the red dirt. Would love to hike Angels Landing trail and hang on the edge of a cliff.
I want to take a photo right in the wave, so beautiful!
Grand Canyon National Park, Arizona, United States
The Grand Canyon is just one of those places that truly takes your breath away. I'd like to explore the park and see its many wonders.