I recently did this trip because I was working in the Everglades and changed jobs to work at Capitol Reef National Park. It was beautiful and there are so many amazing places to see along the way.
Everglades National Park, Florida, United States
Definitely stop in the Everglades, but only between November and April. It takes time to explore the park, but it will be well worth it. Also, make sure to take advantage of ranger programs, especially a "Slough Slog". You'll get wet, but you have to in order to see the beauty of the Slough...
What a lively little city! Definitely worth a stop and a stroll through the old town with it's Spanish architecture, impressive fortress, and, of course, the over-the-top Flagler college.
Great Smoky Mountains, Tennessee, United States
I knew Savannah would be awesome, but not this awesome. Gorgeous architecture, tons of beautiful trees, and a super fun river front. Restoration work is amazing, with block after block of these wonderful homes. A little yuppie at times, but overwhelming redeeming qualities.
Slept at a campground outside the city. Driving through it looks pretty cool, and the campground was perfect!
I wish I had at least a week here. Up and down and snow and sun, there are so many amazing trails and scenic views. White-knuckle roads, for sure.
Recommended by a friend, it has a really gorgeous 23 mile scenic drive. Monuments are basically national parks without Congressional approval.
Rocky Mountain National Park, Colorado, United States
The city is nice for walking around, but a little yuppie for me. After driving through flat states for so long, I really appreciated the mountains. There's a grateful dead bar near the campus and it was SO FUN! It was also ladies night which meant ladies drink for free. Yes. I had to ask twice to make sure I heard correctly.
Independence Pass, Colorado, United States
I got really really lucky this year and was there in time for the synchronized fireflies. Thousands of fireflies blink and then turn off at the same time, so it's a constant cycle of pitch black and pale, flashing yellow. One of the most amazing things I've ever seen.
Colorado National Monument, Colorado, United States
I work here and it is awesome. Seriously, a hidden gem. Make sure to stay overnight, preferably at the beautiful campground in the middle of the park (no hookups). Note: you must like hiking to enjoy this park to its fullest, but there's some cool cultural sites, too.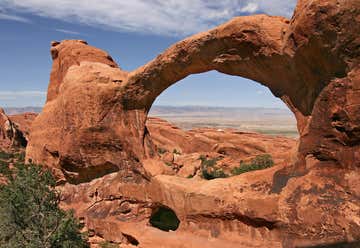 N Highway 191, Moab, UT, US
Skip the main downtown area and go straight to East Knoxville. Extremely hipster, but it a wonderful music-craft-beer-hidden-treasure kind of way. Shhhh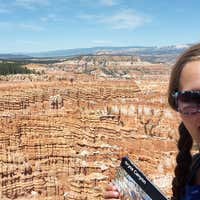 There's no greater joy than discovering a new place and new people.