Me and 3 of my good buddies took this "Coast to Coast" road-trip back in 2015. The 4 of us are originally from North Carolina and one of our pals, Rob, decided he wanted to checkout life out west in San Francisco. A year later he got tired of the San Fran tech hustle and bustle so he decided to move back. We flew out to San Fran, rented a grey 12 passenger van (we had 4 grown men and a dog, we needed the room), and hit the road. Here is our Epic Road Trip.
"I left my heart in San Francisco", no really I left my heart in San Francisco! That isn't just a song its a feeling that I and thousands of people share. San Francisco is a great city and was a great start to our Coast to Coast road-trip.
Get clam chowder in Fishermans Wharf, ride the cable cars or go see the painted ladies. San Francisco has a lot to offer.
Pfeiffer Beach, California, United States
Pfeiffer Beach, OMG! Google it! Its an amazing beach in Big Sur that is right off the Pacific Coast Highway. If you leave San Francisco at just the right time you can get to Pfeiffer Beach just before sunset, when the rocks hit the rocks its absolutely stunning.
On to Santa Barbara. The drive alone is amazing. You take The Pacific Coast Highway. A highway that is in my opinion the best drives in the United States. You ride along the Santa Lucia Mountain as they meet the pacific ocean.
Santa Barbara is California at its best. You can kick it at the beach, shop on State Street, or go to the 1929 Santa Barbara Country Courthouse and get great views of the city from the viewing tower.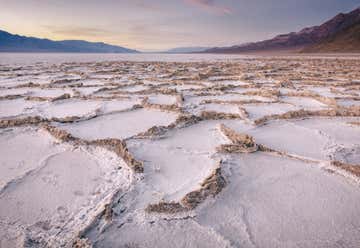 Death Valley National Park, Furnace Creek, CA, US
Death Valley is out of this world. It is like no other place you will see in the US. You have to go. I didn't know what to expect before arriving but I was blown away. There are places to stay in Stovepipe Wells if you want to stay longer. Check out the Mesquite Flat Sand Dunes but be sure to bring water, plenty of water or you might end up almost dying link yours truly. Yep that happened.
Grand Canyon National Park, Arizona, United States
If you don't do anything else on this trip you have to go to the Grand Canyon. It is awe inspiring, jaw dropping, and something you have to see before you die. We camped at Mather Campground which has a free shuttle all day.
The ride from the Grand Canyon to Moab, Utah is amazing. Rock formation wiz past you that you can't believe are standing. You can get out, get pretty close to many of the formations and take a selfie with a gorgeous rock.
Arches National Park was our main reason for going to Moab, Utah and it was well worth it. I left wondering how these rocks still stand.
Denver! Its is an awesome city. An awesome city for beer, shopping, and all things outdoors. We slept over a buddy's house but there are plenty of lodging places if you're looking for a place to rest your head.
A day trip from Denver we went to Estes Park and rented ATVs at Estes Park ATV Rentals. They guy was super accommodating and has top notch gear. We rented ATVs met the guys offsite to where we could let loose in the mountains. If you don't want to do that Estes Park has plenty of other things like visiting The Stanley Hotel (where they filmed The Shinning), hike in many of the surrounding areas, or the Estes Park Aerial Tramway.
Oakley, Kansas, United States
Kansas isn't all flat. A little outside the city of Oakley is The Monument Rocks which is a great place to stop for an Instagram picture.
Strong City, Kansas, United States
A little outside Strong City is Tallgrass Prairie National Preserve. Grass as far as the eye can see! You might even see a buffalo although we didn't see any.
Located on the Mississippi River, St Louis is an awesome city. We went to Gateway Arch, Forest Park, and got a beer at Anheuser-Busch Brewery!
Next stop is Nashville, TN, Nashville as a great music scene and art!
Asheville! I love Asheville. Maybe I'm partial, I'm from North Carolina and anything it produces I love. With that being said, Asheville, NC is a gem. Its a place you wouldn't think would be in North Carolina. Its located in the Appalachian Mountains and not far away from the Blue Ridge parkway. We grabbed some beer from Wicked Weed Brewing Pub and walked around downtown. There is also the Biltmore estate which is awesome to see.
Raleigh, NC is where I was born so yes you should go.
Ok don't go just because I was born there, also go because Raleigh is a great city. There is a great beer culture, great food, and plenty of outdoor things to see and do. Its a very relaxed city and you've been on a road-trip for awhile, take a load off.
Ocracoke, North Carolina, United States
The East Coast! The Atlantic Ocean! The final destination!
You've just made it across the whole United States. Ocracoke is a great wrapping up point and great place the think about your whole trip. Its where Blackbeard died. He knew where he wanted to go out. One thing I love about Ocracoke, NC is the wild horses you may see. They are amazing as they run along the beach.
Making memories one roadtrip at a time.