Hey guys, my name is Joseph Min, and I'm trying to win an awesome opportunity to go on an adventure of a lifetime! I love doing outdoorsy things, so the majority of the places on my list are either national parks or somehow related to outdoor activities that I've always wanted to experience. It'd be awesome if I could make this dream a reality!
So this place is one I've never been remotely close to, and the only reason why I know about it is because there is an awesome youtube video showcasing how awesome it is to go down the slide. Definitely on my bucket list.
There's a girl that I like that's from here, and it would be pretty sweet to be able to visit her in her home town! Also I hear Austin is an incredible city.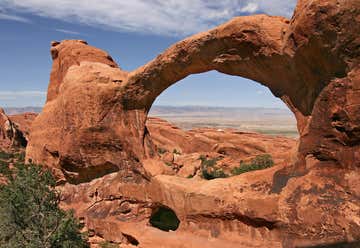 N Highway 191, Moab, UT, US
Arches is another place featured in a youtube video that I've seen - some crazy guys put a huge rope swing around it and had a huge blast. I doubt that's something that is still there, but I'd love to see the place regardless.
I've always wanted to learn how to surf, and what better place than the beaches of southern California??
Yosemite National Park, California, United States
I have to see if Yosemite really looks like all the pictures I've seen of it!
This place is home. I was born and raised in Seattle, and have lived in the shadow of this mountain my entire life, but I've never actually been to the actual base of the mountain, and I've never set foot anywhere actually on it. Definitely a place I actually want to experience.