Welcome to New Mexico's "Enchanted Circle Tour"
Eagles Nest Canyon, New Mexico, United States
Road Tripping from our home base in Taos Ski Valley taking day trips driving around the "Enchanted Circle"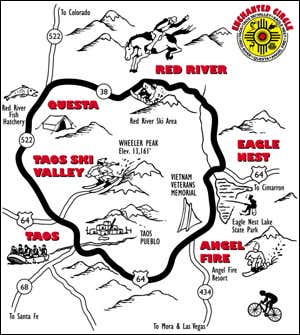 A map of the "Enchanted Circle Tour". A driving day trip through the beautiful & historic mountains of NE New Mexico.
Taos Ski Valley, New Mexico, United States
Eagles Nest is located at the bottom or 1/2-way of the Enchanted Circle and a good stop to refill and take a break or go catch any of New Mexico's wild fish from trout to walleye at the giant Eagles Nest Lake.
We based our daily driving road trips from a beautiful mountain Chalet with the Rio Hondo River running right through the property.
The old historic town of Taos is always the highlight of this Road Trip. Whether you take in America's oldest Pueblo or their Casino, go sightseeing or shopping, eat delicious New Mexican cusine or go to the many art galleries & museums.
Red River, New Mexico, United States
They say Red River was developed for rich Texas Cowboys to come and snow ski, eat, drink & party. The town maintains its Western favors & feel.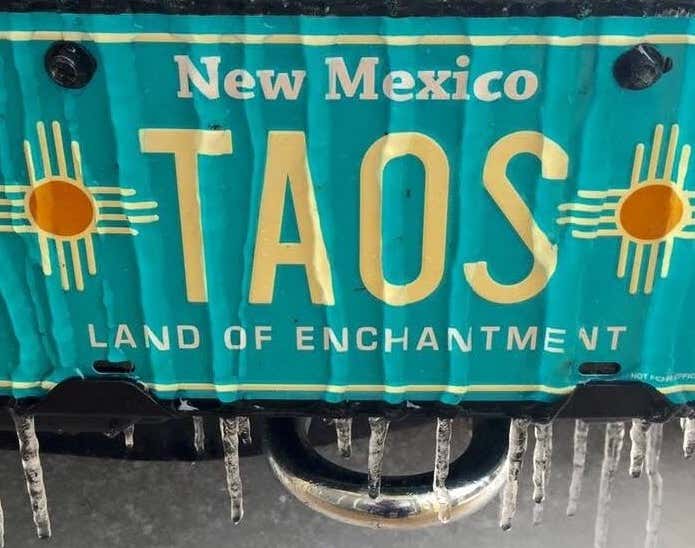 The historical town of Taos
Angel Fire, New Mexico, United States