Whether your dream vacation involves a beach, or you want to swim under a waterfall, or you're looking to stretch your legs on a hike, stopping by a state or national park on a road trip is always a good idea.
Coming here as a kid was always super fun. It was like, the only part about camping in Michigan that I liked as a small child. You can run up the dunes and jump off them for hours and not get bored. Plus, I remember the visitor center had a film about why it was called "Sleeping Bear Dunes" that was really sad and scary and it really affected me.
There are tons of waterfalls here, but the big Fall Creek Falls is so tall... pictures don't do it justice. You have to see it to believe it. And even though the hike down is a proper hike, it's doable for couch potatoes like me. Plus, swimming under the waterfall and then drying off on the giant rocks in the sun made me feel like a mermaid!
The Painted Desert is a super gorgeous place. Multicolored layers of sediment studded with sparkly logs of petrified wood make a hike here full of never-ending beauty. It can get insanely hot, but come here in the morning so you're not dealing with intense heat.
The aerial tramway to the top of Mt. San Jacinto deserves a paragraph all on its own, but the park itself is incredible. To go from 90 degree heat in the Coachella Valley to 50 degrees with views of lush, green pine forests and cool breezes from the snow-capped mountains was bizarre, but in the best way possible. Bring a sweater!
I love that El Matador feels like a hidden gem. Rocky coves let you put your towel down and feel like no one else is around. The swimming is perfect, and the views of the sunset are unbeatable. But remember that the Pacific Ocean is freezing all the time before you go diving in!
Choosing just the top five parks wasn't easy, since America's deserts, forests, mountains, coasts, and more mean there are loads of them to explore, but whichever park you choose, you're sure to have an unforgettable experience.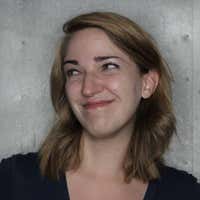 Just a Civil War beard enthusiast, writer at Roadtrippers, and aspiring astronaut reaching for the stars.