When I travel, I love to try local restaurants. I eat every type of cuisine imaginable, so I've compiled a list of some favorites from my travels all over the country. I consider these to by local "hidden gems". Enjoy!
I know there's a million other great local gems around the country, I can't wait to try more. If you have any recommendations, please let me know so I can save them for future travels!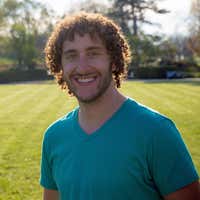 Roadtrippers Head of Business Development. Bengals. Reds. Soccer. Bourbon. Craft Beer. Pretzels. Burritos. Skyline Chili. Humor.