The American South is home to an unbelievable wealth of music styles and history; learn amazing music history by day, and watch live shows by up and comers and fixtures of the scene by night. Follow in the footsteps of Loretta Lynn, Robert Johnson, and Elvis Presley as you hit the road and explore America's Music Highway. Start in the city of Country, head south into the Blues delta and Rock and Roll heartland, and finish up your journey in the hometown of Jazz!
Located a short walk down from Tootsie's, Ernst Tubb Record Shop has occupied its spot on Broadway for over 65 years and contains a collection of hard to find CDs and vinyl records. Portraits of musicians line the walls, and you'll find the set up for the Midnight Jamboree radio show at the back of the shop, complete with the wooden block Loretta Lynn stood on to make it up to the microphone.
Located behind the famous Ryman auditorium, this honky-tonk bar and Broadway mainstay has hosted local talent as diverse as Taylor Swift and Willie Nelson, and Waylon Jennings for 50 years.
The Sun Studio Recording Studio, opened by pioneer Sam Philips in 1950, was the location of many of the earliest rock and roll recordings, including Elvis Presley's "That's All Right" which launched his career as "The King of Rock and Roll."
This southern mansion was home to Elvis Presley until his unfortunate death on the toilet in 1977. Visitors to the now-museum can visit many of the 23 rooms decorated with gaudy wealth and questionable taste, including the famous 'jungle room' complete with an indoor waterfall.
This museum in Clarksdale collects ephemera and arts of the Blues tradition. One of their more interesting holdings is the shack where the legendary Muddy Waters lived during his youth on Stovall Plantation, which has been dismantled and re-built inside the museum.
Three crossed blue guitars mark the intersection outside of Clarksdale, Mississippi where blues legend Robert Johnson allegedly sold his soul to the devil in exchange for his gui-tar prowess.
Preservation Hall is such an New Orleans jazz institution that it can afford to play by its own rules: no smoking is allowed and no drinks or food are served, but lines of patrons still often snake out the door and around the block.
Much of the architecture in the French quarter pre-dates the combination of New Orleans into the United States. Walk along Bourbon Street, admire the ironwork balconies on the buildings, grab a drink and settle in for an evening of Jazz.
One of the most loved locations to open your ears to the local Jazz scene, the Spotted Cat has a constant stream of performers, with several acts a day, guaranteed to keep you in New Orleans for longer than you'd planned.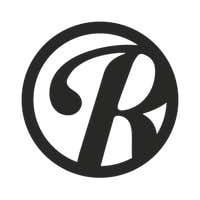 Roadtrippers helps you find the most epic destinations and detours—from roadside attractions to natural wonders and beyond.