There's only one thing that makes a St. Petersburg road trip better... ghosts! If you're headed to Florida for some fun, sun, and sand, combat the heat by adding some chills to your trip!
One of St. Petersburg's most popular hotels is also one of it's most haunted. The Don Cesar hotel is no stranger to ghostly tales, being home to countless brushes with spirits roaming the hallways and beach front.
The most famous ghost said to haunt the Don Cesar is its former owner, Thomas Rowe, who died in 1940. Having put so much blood, sweat, and tears into the hotel, Rowe is said to have stayed behind to keep a phantom eye on the managing of his famous hotel. Together with his secret lover, Lucinda, the two are said to walk the grounds of the hotel, hand in hand, only to disappear completely when spotted.
Tip: The beach front and the hotel entrance are the two most active paranormal hot-spots. In the lobby keep an eye out for the "smiling man" ghost.
3104 Beach Blvd S, Gulfport, FL, US
In 1972, Ernest Frohme opened La Cote Basque Winehouse, which is still run by Frohme's daughters Carmen and Simone. The restaurant is said to be haunted by a very mischievous spirit who some have speculated is Ernest himself. Often times he's been spotted as a roaming shadow, or his heavy footsteps heard stomping in the dining room. On quiet nights, some even report the sound of a man whispering from the kitchen when there's no one around.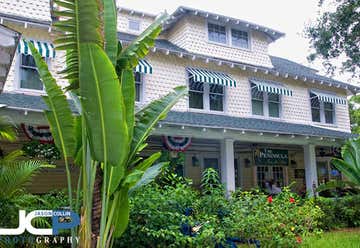 2937 Beach Blvd S, Gulfport, FL, US
The Peninsula Inn & Spa wasn't always a luxury hotel - for a time it was a boarding house and military hospital, a history that some say has left the building with some pretty infamous ghosts.
Nicknamed "Isabelle", the hotel's famous spirit-lady died sometime during the 1950s, and is said to have stuck around. She's often seen quietly pacing in the hotel lobby, or sitting alone on the front porch pensively looking off into the distance.
Tip: Isabelle isn't the only ghost said to haunt the Peninsula. The hotel is also home to a resident ghost cat, so keep your eyes peeled for a spectral kitty making the rounds during the night.
840 Pasadena Ave S, St. Petersburg, FL, US
There's a lot of rumors that revolve around Leverock's Seafood Restaurant building, the most famous of which involves a very strange stone altar discovered during the restaurant's renovations. Believed to be over 2000 years old, the altar is said to have been used by Timucuan priests. Believers say that the discovery of the altar opened a portal of sorts, and with it came the intrusion of countless spirits.
Tip: Many eye-witnesses have experienced strange sights, sounds, and smells, including visions of a woman in white who is often spotted staring out the building's windows after closing time.
Throughout the years, visitors to Mazarro's Coffe & Italian Market have spotted a odd-looking tall man in a long black jacket, and although he looks like he's shopping, he's often been seen disappearing into thin air. The man is often seen carrying a paper bag filled with groceries, including a long baguette, which is how ghost sleuths often pick him out in the crowd.
Though the bookstore was founded in 1933, Haslam's Book Store's famous building has been around since the 20s. Haslam's Book Store is home to some of the most famous writers in America - the only problem is that they're all dead.
Jack Kerouac is the bookstore's most famous ghost, and he's said to toss volumes off shelves and leave mysterious cold spots in his wake.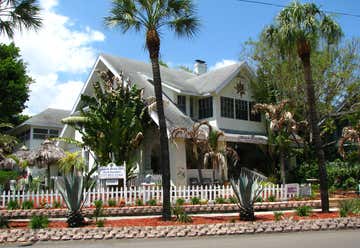 532 Beach Dr NE, St. Petersburg, FL, US
If you're looking to have a paranormal experience of your own while staying at the Beach Drive Inn, be sure to book the Montego Room. Since 1910, guests staying in the suite have reported hearing the sound of disembodied footsteps and the sound of beautiful music emanating from their room. The creepiest thing, though? A rocking chair that rocks back and forth on its own. Only the bravest need apply.
Tip: The Florida style veranda is also a paranormal hot-spot, where guests have seen mysterious mists appearing and disappearing at dusk.
Back in the day, the Vinoy Hotel was a famous spot for major league baseball players to spend a few days in the lap of luxury... and it seems as if some of them liked the place so much they stuck around.
Plenty of spirits haunt the Vinoy Hotel, including a tall man in a long coat and top hat who is known for waking up guests by standing at the foot of their bed in the middle of the night. Creepy. He's also been known to touch guests on the back while they're sleeping, and is reported to be an unsavory character. Maybe you shouldn't sleep in the nude.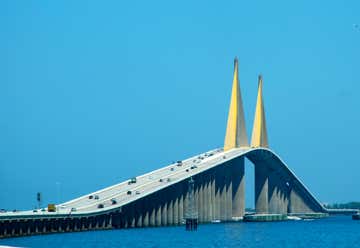 11101 34th South Street, St. Petersburg, FL, US
Said to be haunted by the ghosts of its past tragedies, the Florida Sunshine Skyway Bridge is believed to be the home of thirty-five spirits who perished in a tragic accident in the early 1980s. Eight vehicles sank into the water when a boat ran into the bridge, taking the lives of an entire Greyhound bus full of college students.
Tip: People will often see the spirits of both a male and female hitchhiker, who have a history of climbing into cars before disappearing from the passenger's seat.
Most visitors to Fort Desoto State park are there for the sandy beaches and bike rides, but there are other, spookier reasons to visit the park as well. Over the years Fort Desoto has become a busy hot-spot for paranormal adventurers looking to have a ghostly encounter of their own. Brave visitors report hearing the sounds of unexplainable voices, footsteps that follow them into the bathrooms, and even apparitions that dissipate into mist before their eyes.
There are so many haunted places in St Petersburg, it would be impossible not to at least visit one!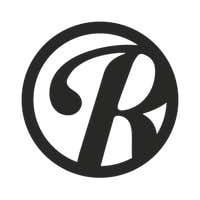 Roadtrippers helps you find the most epic destinations and detours—from roadside attractions to natural wonders and beyond.