Is there anything more peaceful than floating down a river on a tube, lazily enjoying the sights that slowly pass by. Forget crowded water parks, with yelling kids and snow cones floating in the wave pool. If you've been searching for a less noisy alternative, then perhaps Lihue Plantation should be your next vacation destination.
Lihue Plantation, located on the island of Kauai, was built around 1870 and is a vast sprawling complex filled with untold history and beauty. While I'm sure the rest of the complex is worth visiting and learning about, I know the real reason you're here is to get some info about floating! So without further adieu...
The series of canals that makes up the 'lazy river' were originally built as irrigation canals to transport the massive amounts of water needed to grow sugar canes. As you float, you'll notice the large Hawaiian trees and glowing green grass along side old stone arches. The place is absolutely amazing and looks like it could be in an Indiana Jones movie.
The company that owns the access to the canals, Kauai Backcountry Adventure, operates a variety of attractions on the island, which makes this a good bet for the whole family. Those looking to relax can enjoy the slow gentle pace of the tubing, while any thrillseekers in the group can get their adrenaline pumping by zooming down the zip lines.
Just up Ma'alo Road you'll come to Wailua Falls, a stunning 173-foot waterfall that feeds the Wailua River. You may have recognized this waterfall from the opening credit sequence of the old television show, "Fantasy Island."
After a day of adventuring in Kauai's backcountry, hit up the Fish Express off Kuhio Highway, it's the perfect place to fuel up on fresh seafood, plate lunches, bentos, sandwiches and salads. TIP: Try the poke, it's an island favorite!
When it's time to rest your weary head, check into the Kauai Inn, off Hulemalu Road. The location is pretty perfect as a homebase for adventuring. Plus, it's right in the Lihue shopping district, and you'll be near to the Port of Lihue if you want to take your adventures out to sea and catch an island catamaran. Or there's always Kalapaki Beach nearby, if you're in the mood to just lounge the day away.
There you have it. The perfect backcountry adventure in Kauai! Be sure to plan to spend time exploring the rest of the island, which is home to jaw-dropping waterfalls, beaches, scenic drives and jungle hikes.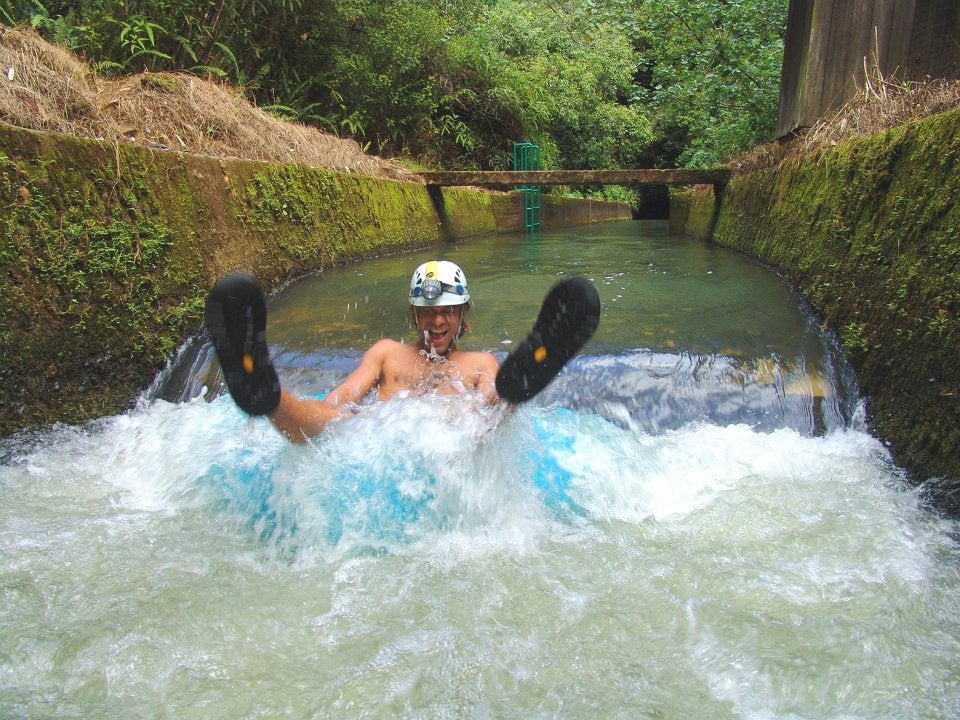 Roadtrippers co-founder. When I grow up I'm going to be Indiana Jones or a professional pizza tester. Current Status: Mom to Bruce and Nina.