My husband and I planned a 40-day roadtrip throughout the Western US to celebrate our 1 year anniversary before we even heard about this competition. We work as photographers/videographers and plan to document our trip and some of the most beautiful places in the western United States. We love and live for the natural beauty of the world and want to see and hike as much of it as possible!
We work for ourselves so funds are very tight and we weren't able to save enough to meet our goal, so winning anything from this contest would be a game changer! By coincidence, we hoped to leave shortly after the winners are announced so this would be a mindblowing surprise.
Anyone that votes for us can follow our adventures on Instagram at @lichenlady or @thespokaneman. Hopefully Roadtrippers or the people that put on this contest will contact us and help us share our adventures in other ways too! We will also add photos and specific tips to this guide as we go along.
We love seeing the world and hope this gives us a chance to see and do a little more!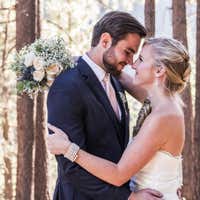 My husband and I do video and photography for a living. Follow our adventures!