Cruising for some boozing? Sure, wine-tasting and vineyard-hopping in theory sounds like an awesome weekend road trip, but what happens at the end of the night when you're three sheets to the wind? Well, fear not, there are plenty of wineries that also provide lodging. From private cottages, B&Bs, to a castle, you'll be toasting in style! So raise a glass, say those two precious words: "Bottoms Up!" and check out these Wineries where you can stay the night. Here are the highlights...
Nestled in the Finger Lakes, the Belhurst Castle & Winery is the epitome of elegance. There are 3 distinct hotels: the Chambers in the Castle, a Georgian Revival Mansion, and the Luxurious Vinifera Inn, overlook the shores of Seneca Lake. Don't worry about the wine distinctions, they're all delicious.
The Meritage Resort in California is the full package. They've got Tuscan-inspired luxury suites with farm-to-table cuisine. The resort is also the ultimate spa getaway with steam grottos, pools, and tranquil walls of water. Definitely one of the more luxurious wineries.
The Inn at Red Hills in Willamette Valley, Oregon offers 20 unique rooms with modern amenities. The Inn also serves farm fresh meals with their "Farm to Fork" program. Drink in the views for the weekend at this one!
La Toscana in Leavenworth, Washington, is a family owned winery that crafts wine in the old-world tradition. Offering B&B accommodations, Tuscan-style, it's one of those wineries that offers a bit of Italy here in the states.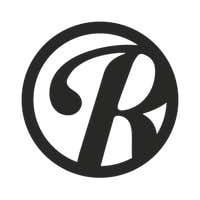 Roadtrippers helps you find the most epic destinations and detours—from roadside attractions to natural wonders and beyond.