It's hard to decide what Portland's greatest contribution to the world is: Voodoo Doughnut? Powell's City of Books? The 24 Hour Church of Elvis? Or maybe it's Portlandia, the cult TV show lampooning the hipster culture for which Portland has become famous. You have to admire their ability to make fun of themselves, as the show is filmed mainly in Portland. 'Cacao' what you're doing and take a trip through the real life Portland, and decide for yourself just how accurate the downright bizarre world of Portlandia is!
The Eastbank Esplanade is the setting for the first sketch in the pilot, so you know it's a great place to go to find out if the dream of the '90s is actually still alive in Portland. On a serious note watch out for people on double-decker bikes, rollerblades and unicycles on the bike path, you don't want to get run over!
It's fitting that the Portlandia opening credits feature highlights around the city of Portland. Nothing says "hipster" quite like a skatepark, so if you want to hang out with the locals, head to Burnside Skate Park. The park has a super punk rock history, it was originally built by the skateboarders of Portland without permission, and it was later approved to be a public skatepark. Fun fact, it was also featured in the childhood classic movie "Free Willy."
You could join every single ridiculous Portlandia character in line for brunch at Fisherman's Porch (although I hear the marionberry pancakes are phenomenal), or you could visit the actual building where the episode was filmed: in real life, it's a friendly local pizza joint called Good Neighbor Pizzeria, which uses fresh and local ingredients (of course they do, this is Portland!), and make some of the city's most mouthwatering pies. Pro tip: check out their beer menu, and don't miss out on the giant garlic knots!
Toni and Candace, proprietors of feminist bookstore Women and Women First are two of the most absurd recurring characters in all of Portlandia. The real-life Women and Women First is actually called In Other Words, and it's Portland's feminist community center. From yoga classes to discussion groups to feminist brunch meetups, plus a lending library and a huge selection of books, accessories, and other items for sale, IOW is a force in the community that's worth checking out.
While I can't promise you'll find any food trucks selling a warming bowl of stew (like you would find at Stu's Stews), you can find other delicious food carts at the Mississippi Marketplace, which is directly across the street from where that sketch was filmed. From breakfast sandwiches and vegan BBQ to koi fusion and pizza, you're bound to find something even tastier than Moroccan raisin stew.
Don't expect to find any ginger-based bourbon drinks infused with charred ice and egg whites, eggshell, egg yolk and rotten banana mixed up special by Andy Samberg, but you can visit the actual restaurant where the mixologist sketch was filmed at Mint / 820. This drinkery actually did help pioneer the craft cocktail revival. The mixologists (seriously, don't call them bartenders!) can whip up a truly delicious beverage for you, like a jalapeño and pineapple margarita or an avocado daiquiri.
Hopefully you won't need a birthday loan to be able to afford the food at ¡Oba! Restaurante, where Nina's birthday dinner took place. The restaurant, located in Portland's trendy Pearl District, actually serves up some very authentic and quite delicious nuevo Latino food: think paella, arepas, ceviche, and more! No tortilla española on the menu, though.
After you spend an inordinate amount of time making a special sign at the (fictional) Copy Pilot, you can head to the Portland Timbers game at Providence Park to show off your work of art! Sit with the Timbers Army (section 107), which is where the most diehard soccer fans congregate, they're known for bringing scarves, smoke, flags, drums, and more, as well as for their constant cheering and chanting. Please please win! Meow meow meow!
Whether you're there to see The Defiance of Anthropomorphic Sea Mammals (kids like atonal stuff, right?), or you've laced up your kids' choo-choos to take them to see the infamous Squiggleman, you at least won't be disappointed by the attractions at the Portland Children's Museum. There's tons of interactive exhibits and playrooms for kids to enjoy, and yes, they do shows, concerts and more!
You might be surprised to find that the Ace Hotel is actually sort of similar to the show's Deuce Hotel, minus the sinks that seem to have no faucets, DJ in the lobby, and insane receptionists. Rooms do come with turntables and records (cool ones, suggested by the cool and super friendly employees) and there's a library of books guests can browse. They'll also lend you a bike for free (they're in a prime location, too). Also, the place is dog-friendly! Yay!
The dream of the 1990s is alive and well in Portland...but so is the dream of the 1890s. It's only appropriate that the shots of the old-timey meat sellers from the musical sketch parodying the show's first scene were filmed in an actual old-school-style butcher shop. Grow out your sideburns, wax your mustache, and get back into the craft of charcuterie at Olympic Provisions. Sample their house-cured meats from their resident salumist, and order up one of their incredible sandwiches. Microbrew or die!
The strange world of Portlandia needs an equally strange leader, which they have found in The Mayor, played by Kyle McLachlan. Whether he's launching a campaign to make sure the Olympics never come to Portland, redesigning the police uniforms, getting a 3D printer, founding a baseball team (the Portland Thinkers) or trying to lure in new citizens from Seattle, a lot of his scheming happens in his office, the exterior of which happens to be the real Portland City Hall building.
As you can see, even the most bizarre sketches in Portlandia are based in some truth, and even though the show is a parody, it's a loving and affectionate joke that really makes you appreciate Portland for its odd little quirks. Just make sure that when you visit, you don't spend all of your time there waiting in line for brunch!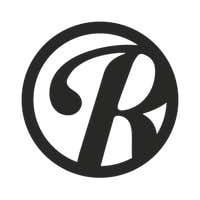 Roadtrippers helps you find the most epic destinations and detours—from roadside attractions to natural wonders and beyond.