Saddened by life in a post-"Office" world? No need to fret! The magical paper supply company lives on in Scranton, PA. As Pennsylvania's sixth most populous city, Scranton is truly a vibrant and "electric" city. Literally. It's no wonder The Office location scouts decided to set the iconic docu-comedy here. Although they were looking for somewhere droll to compete with Slough, in the UK, its British TV sister-city (at least according to the show's creators), Scranton proved to be much more charming and the location scouts certainly had fun making the city come to life on the show. So, take a tour of Scranton by visiting "The Office" filming locations!
Lake Wallenpaupack is the infamous lake where Michael took the gang on a "Booze Cruise" in Season 2. In real life, the freshwater lake is the third largest in PA, with 52 miles of shore. Booze and cruise not included!
Route 307, Scranton, PA, US
Lake Scranton makes a couple of fun appearances. We first visit the lake in Season 3's episode "Beach Games", where Michael attempts to find his replacement. Then, again, in Season 4's "Dunder Miffflin Infinity", Michael stupidly drives his car into the lake after misunderstanding the directions from his GPS.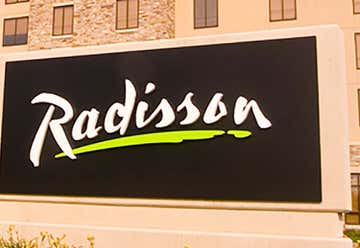 700 Lackawanna Avenue, Scranton, PA, US
Just in case you need a place to stay while exploring the wonderful world of The Office...the Radisson Lackawanna Station Hotel is great whether you're on a business trip, or if you just want to curl up in a cozy bed and binge-watch a few episodes of the show after your adventure.
701 N Washington Ave, Scranton, PA, US
Cooper's Seafood is where Michael takes Holly for an uncomfortable lunch in Season 5's episode "Business Ethics." It's a lighthouse/pirate-ship-themed pub with a tiki-inspired patio out back, which makes this an interesting place to eat out, whether or not you have weird feelings about your dining partner.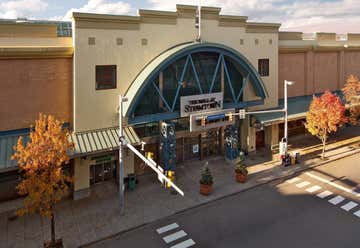 300 Lackawanna Ave, Scranton, PA, US
Michael tries to show his appreciation for the women of the office in Season 3's "Women's Appreciation" episode. He does this by bringing them to the Steamtown Mall to dish over lunch at the food court...and then to Victoria's Secret to let them get whatever outfit they want. Classic Michael Scott.
125 Beech St, Scranton, PA, US
Poor Richard's is like the "Cheers" of "The Office", except here, nobody knows your name…unless you're Creed.
1040 S Washington Ave, Scranton, PA, US
Ah, Alfredo's Pizza Cafe…NOT to be confused with Pizza by Alfredo! This is the preferred pizza joint of the employees of Dunder Mifflin Scranton. In the episode "Launch Party" in Season 4, Michael accidentally orders pizza from Pizza by Alfredo and ends up kidnapping the pizza boy because he wouldn't accept his coupons for Alfredo's Pizza Cafe.
Mc Dade Park, Scranton, PA, US
You may remember the Anthracite Heritage Museum from Season 3's episode, "The Merger." This place was featured in the orientation video that Michael and Dwight created. "Scranton! What? The Electric City!"
Way back in Season 1, Michael outsourced the office's healthcare plan to Dwight, who gutted it. So, to make up for the awful new healthcare plan, Michael tried to make reservations at the Lackawanna Coal Mine Tour mistakenly thinking it's a fun thrill ride. It's definitely not a thrill ride, but it's still an interesting tour!
Even though The Office may be gone, it's certainly not forgotten...hopefully it will forever remain in our hearts, and on Netflix...and this road trip through Scranton, Pennsylvania.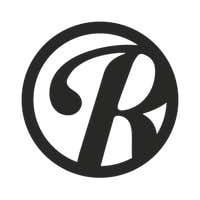 Roadtrippers helps you find the most epic destinations and detours—from roadside attractions to natural wonders and beyond.