In the very northwest corner of the United States lies a natural paradise so alluring, even the most inexperienced of outsdoorsmen will be inspired to lace up their hiking boots and hit the road. The Olympic Peninsula, right outside of Seattle, is home to Olympic National Park, endless beaches, mossy woodlands, lush waterfalls, and sweeping cliff views. From the tip of Cape Flattery, to deep within the Hoh rainforest, to the small towns along the way, you'll feel like you're in an exotic land as you loop around the peninsula.
Located in the heart of the tiny town of Joyce, the Joyce General Store is a combination store/museum/cafe/post office/vintage gas station. A perfect place to stop to stretch your legs, it's nestled on the Strait of Juan De Fuca Highway 112, a gorgeous scenic byway. You can find a little bit of everything here, from Asian ingredients and fresh produce to camping supplies and wine. Whether you're stocking up on road snacks, filling up the gas tank, or just want to explore this special little town, a stop at Joyce is perfect for anyone road tripping the peninsula.
After heading southwest from Hoh Rain Forest, make your way to the stunning Ruby Beach, which is considered one of the "crown jewels" of Olympic National Park. Within moments of stepping foot on Ruby Beach (be sure to wear flip flops), you'll notice its legendary sea stacks and tide pools scattered along the gorgeous sandy shore. Ruby Beach is one of the most popular Olympic National Park destinations due to its accessibility, wonderful views, and loads of activities to do with your entire crew. Be sure to wear some shoes you don't mind getting a little wet, so you can explore the many easy trails and shallow waters of Ruby Beach.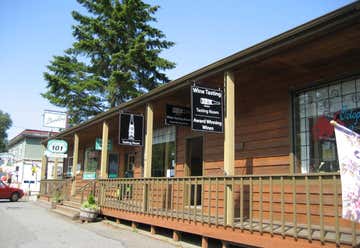 24180 Highway 101, Suite B, Hoodsport, WA, US
Take a break from all of that exploring and relax with some locally-crafted wine. There are plenty of wineries to visit in the area, such as the Stottle Winery Tasting Room. Here, $9 will get you a taste of five different wines, from cabs to syrahs, and even some fruit wines, which are perfect for those who aren't vino fanatics. The little gift shop has local ciders and fun souvenirs available as well. It's great to take a break and enjoy a taste of the local fare!
The eastern gateway to the Olympic Peninsula is marked by Dosewallips State Park. The Hood Canal and Dosewallips River wind their way through the old-growth forests and moss-carpeted landscape, sparkling with crystal clear glacial melt water. Dig for clams or oysters; fish and crab; spot elk, herons, and bald eagles; or hike along the sandy shores of the streams. The 3.5-mile Steam Donkey Loop trail is the perfect way to explore the silent forests and breezy waterways of the park.
All good things must come to an end, and that brings us to the conclusion of this incredible Olympic Penisula Loop. You'll be fully immersed in over 300 miles of some of the country's most incredible landscapes. Spend some quality time in the rich diversity of nature and history in Washington state's crown jewel. If only the trip were a couple hundred miles longer...