Vancouver is a little slice of paradise on Canada's western coast. I know it's cliche to say that, but it's true. Sweeping mountains, calm beaches, and vibrant forests all meld together to create a destination that's basically heaven on Earth. The mild weather, laid-back culture, and the fact that it's unnaturally clean for a city sets the scene for an utterly dream-like trip. But enough waxing poetic about Vancouver! Dive right into the heart of the beauty and experience it for yourself.
Head straight for Stanley Park, a beloved gem right in the middle of the city. The 400-hectare park was created to set aside some of the stunning natural beauty for everyone. It's surrounded on almost every side by water and follows along the Seawall. It boasts beaches, gardens, playgrounds, pools, attractions, lakes, monuments, sculptures, and loads more. Make a point to check out the nine totem poles at Brockton Point, a tribute to the First Nations peoples who once called this patch of land home. Siwash Rock, a 32 million-year-old sea stack with a tree growing from its top, is an iconic sight as is Lost Lagoon lake and, of course, you can't leave without taking a picture at The Stanley Park Hollow Tree, a 700- to 800-year-old Western Red Cedar tree stump. Pro tip: Ride the train to see as much of the beauty here as possible.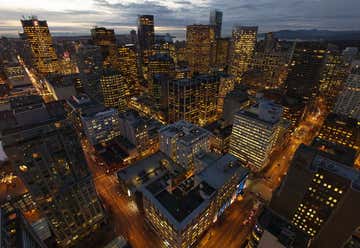 555 West Hastings Street, BC, CA
Now that you've seen the sights of Vancouver from the ground level, head to the top of the Vancouver Lookout for a bird's eye view of the beauty. Ride the high-speed glass elevator to the Observation Deck 553.16 feet up to enjoy panoramic views of the city and surrounding mountains and water. And, tickets are valid for a full day, so you can take full advantage and see the views both during the daytime and after sunset! There also happens to be a swanky revolving restaurant called Top of Vancouver up here as well, if you're looking for a fancy and special dinner.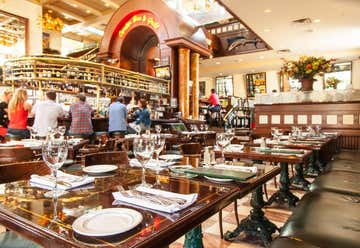 Or you can choose one of the many, many, many other awesome restaurants in town. For an old-school and essential dining experience, try Joe Fortes Seafood & Chop House. It's named for a burly seaman who arrived in Vancouver in 1885, moving into a cabin and quickly earning a reputation as a local hero by serving as both the town's bartender and lifeguard (but not at the same time... I hope.) The restaurant has a horseshoe-shaped oyster bar, an amazing rooftop garden, a cozy wine room... basically, everything you want from a retro-inspired chop house. And as for the food, you can't go wrong with pretty much any of it, but the shrimp cocktail, the fried calamari, the lobster roll, and even the lobster oil served with bread are all outstanding.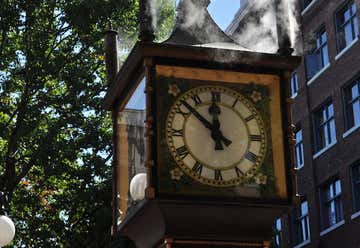 After an indulgent meal, head to Gastown for a night on the town. Gastown is the oldest neighbourhood in Vancouver (named for Vancouver's first resident, a bartender named "Gassy" Jack). Its kept the old-school charm, with vintage lampposts, gorgeous old buildings and cobblestone streets, and it's one of the most trendy areas for dining and shopping. Check out the Gastown Steam Clock (it covers a steam grate and is powered by, obviously, the steam) before hitting bars like The Alibi Room, The Bourbon, the Portside Pub, the Clough Club, and more.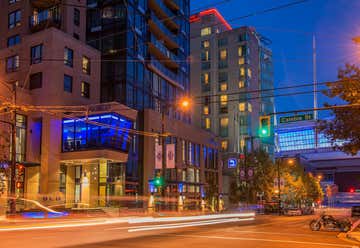 177 Robson Street, BC, CA
Hotel Blu Vancouver is a sleek boutique hotel where you can rest up at the end of a long night. The luxurious bedding, the high-speed internet, and the ability to wirelessly stream audio and video from your own device to the speakers and TVs make the rooms awesome to stay in. The pool, sauna, and outdoor terrace are additional amenities that add to the experience. And, as a bonus, the hotel is pet-friendly!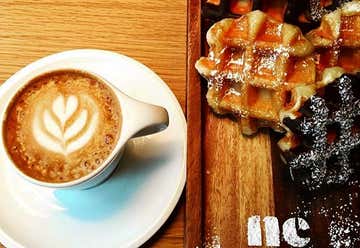 1703 Robson Street, BC, CA
For brunch the next morning, pop into Nero Belgian Waffle Bar. They offer two different kinds of unique waffles (light and crispy Brussels waffles and dense, chewy and sweet Liège waffles) that are served with a variety of savoury or sweet toppings (from ice cream to smoked salmon). Their coffee bar is also top notch. We dare you to try to leave without picking up a box of filled or dipped mini Liège waffles to go... they're like donuts, but somehow better!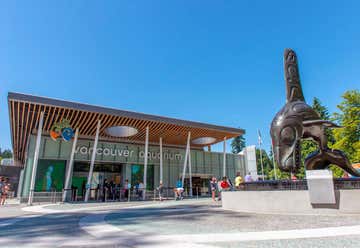 The Vancouver Aquarium is one of the largest in the country, and is a major centre for marine research, conservation and marine animal rehabilitation, in addition to doing an incredible job of educating the public about aquatic life. There are tons of animals to see and learn about here. The Stellar's Bay exhibit houses sea lions, Tropic Zone is where you'll find sharks, dolphins hang out in the Wild Coast gallery, and there's a super in-depth Frog Zone too. Penguin Point is also a highlight. The Aquarium also offers sleepovers, animal encounters, behind the scenes tours, in addition to daily shows and feedings.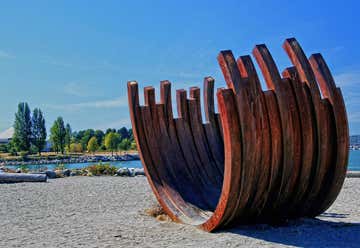 You can't visit Vancouver without taking a minute to enjoy the beaches. Sunset Beach is a gorgeous option, with public art and awesome views of the city skyline. Lay out a towel on the sand, play frisbee on the grass, or relax on a log or rock to watch the boats float past. And, as the beach's name suggests, it's a perfect place to catch a Vancouver sunset, if that's your kind of thing.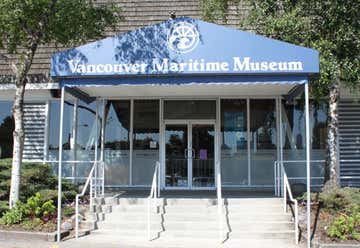 There's no shortage of killer museums in Vancouver. There's the Police Museum, Science World, the anthropology museum, a space museum, assorted art and history museums, restored old homes... I could go on, but one of the more unique offerings in town is the Vancouver Maritime Museum. Obviously, seafaring has played a huge role in Vancouver's history from its earliest days, so this is a unique lens through which to learn about the city. Fascinating displays teach visitors about excursions like the ill-fated Franklin Exploration (when the HMS Terror and the HMS Erebus set sail to the Arctic in search of a Northwest Passage in the mid-19th century) and other famous ships and maritime adventures. You can even walk the decks of the legendary RCMPV St. Roch, which was the first ship to completely circumnavigate North America, and the second sailing vessel to complete a voyage through the Northwest Passage.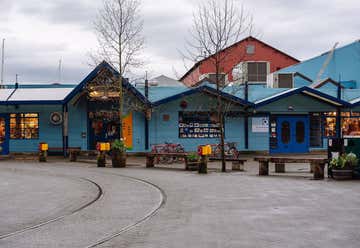 1253 Johnston Street Granville Island Vancouver , British Columbia , Ca , V6h 3R9, BC, CA
End your adventure by exploring Granville Island. The island-turned-peninsula is a popular arts and shopping district, with countless things to see and do. The Granville Island Public Market, with its vendors selling produce, food, and homemade goods, is a favourite stop for many. Also check out Granville Island Brewing Co., The Liberty Distillery, the galleries dedicated to First Nations artists, walk the Seawall, and more!
There's no bad time to visit Vancouver, honestly, but the late spring through early fall is the best. It's a bit drier and warmer (although it's a mild and not-at-all humid warmth, thanks to the ocean breezes) around summertime. Winters are cooler and often a bit rainy, but afford fewer crowds and lower prices.