Lake Tahoe is pretty much the ultimate vacation spot. Whether you want to relax at a five star resort and maybe visit the spa or casino while taking in some breathtaking scenery, or you want to try something a little more adventurous, like hiking, kayaking, or even parasailing, you'll find it at Tahoe. Plus, it's conveniently located on the border of California and Nevada, so you get the best of both states!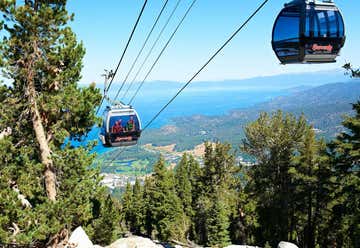 4080 Lake Tahoe Blvd, South Lake Tahoe, CA, US
For more stunning views of the landscape, take a trip on the Heavenly Scenic Gondola Rides! The 2.4 mile trip up the mountain gives you views of the entire lake, plus the Desolation Wilderness and the Carson Valley. There's an observation deck at the top so the views don't have to end when the ride does!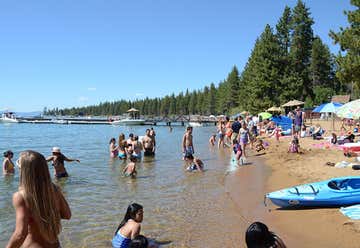 760 US Highway 50, Zephyr Cove, NV, US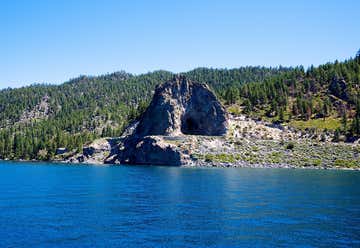 Hwy 50, Glenbrook, NV, US
Nevada Highway 28, Carson City, United States
2168 Nevada Highway 28, Carson City, United States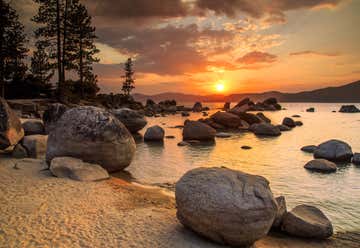 Tahoe Blvd, Incline Village, NV, US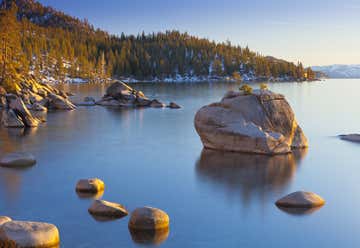 And if you're looking for something on which you can hone your photography skills, check out Bonsai Rock. The huge boulder in the lake has four trees growing up out of it, seemingly against all odds, and is the perfect subject for a photo shoot!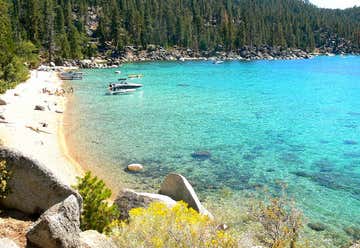 Nevada 28 Incline Village, Incline Village, NV, US
And if you're feeling really adventurous, bare it all at Secret Cove-- this beach has Tahoe's highest percentage of nude bathers!
Some more rad stats to get you excited: Lake Tahoe is North America's largest alpine lake, with a depth up to 1,645 ft, which makes it America's second deepest lake (after Crater Lake). It's also America's sixth largest lake (by volume), just behind the five Great Lakes.