While the weather can still be a bit unpredictable, as long as you're prepared, spring is an ideal time to hit the road before the summer crowds come to the campgrounds. Here are some of the best RV trips to take in spring.
Read the full story on Togo RV.
It's worth spending the extra money on a private campground site if you're set on visiting because even in the spring, reservations book up well in advance. Fernwood Campground is located next to Pfeiffer Big Sur State Park with direct hiking access to the state park
Spring events include Santa Barbara Founding Day and a Kite Festival, and opportunities for hiking, kayaking, and biking are plentiful. Don't miss the zoo and botanical gardens as well as the county and state parks.
Park your rig right at the beach in March at Cattail Cove State Park near Lake Havasu City. Spring brings wildflowers and can also be an excellent time to fish bass on the lake.
Mild weather makes spring one of the best times to visit and the park and campgrounds are family-friendly. There are 22 well-maintained sites for RVs with electric hookups, WiFi, and a dump station. Note that sites cannot be reserved in advance.
Canyonlands RV Resort is located minutes from the Arches National Park visitor center and about 20 minutes from Canyonlands National Park and Dead Horse Point State Park for additional hiking and biking trails.
Located just over an hour from Chattanooga, Mountain Glen RV Park and Campground is minutes from one of Tennessee's best state parks, Fall Creek Falls.
You'll feel like you're staying at a true resort at Carolina Pines RV Resort by Myrtle Beach, South Carolina. With a visit in May, you'll be able to enjoy the pool and water park on-site in addition to the beach club at Tilghman Beach.
Visit nearby attractions like the Luray Caverns and Shenandoah National Park in spring for off-season crowds. You'll also have lower prices at the campground if you visit just before peak season starts; all pools and waterslides are open on weekends beginning in May.
The Cooperstown KOA campground set just north of Otsego Lake is about 20 minutes from Main Street Cooperstown and the National Baseball Hall of Fame and Museum.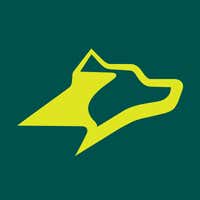 Meet your RV companion: Togo RV's app and website keep RVers inspired and on the move. Read more RV tips with RV Living and download our app!