The Wisconsin Cranberry Discovery Center is a museum dedicated to showcasing the evolution of the cranberry industry in Wisconsin. Housed in the historic Union Cranberry Warehouse, built in 1900 from locally quarried sandstone, the exhibit here features vintage harvesting tools, a 1914 Ford Model T used to transport cranberries, and a 150-year-old Native American dugout canoe, once used to navigate the wild berry-rich marshes.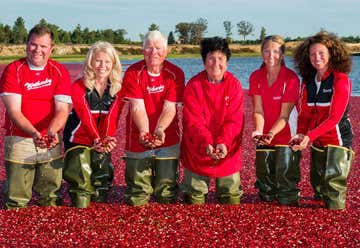 3365 Auger Rd, Warrens, WI, US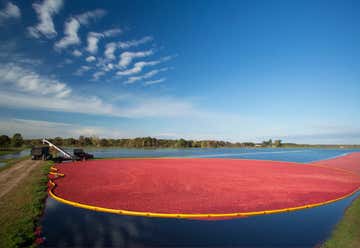 2480 County Road D, Wisconsin Rapids, WI, US
Wisconsin farm Glacial Lake Cranberries has been producing cranberries since 1873, when John B. Arpin, a prominent area lumberman, acquired the land. Its vast 6,000 acres are located on what was once the north shore of old Glacial Lake, a large body of water that disappeared thousands of years ago, leaving behind a high water table, sand, and acidic soil—ideal conditions for growing cranberries.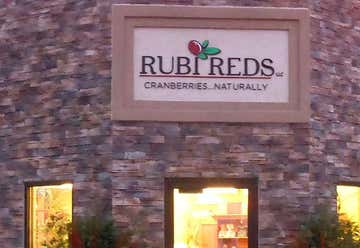 4081 8th St S, Wisconsin Rapids, WI, US
At Rubi Reds, a charming cranberry and specialty food market located in downtown Wisconsin Rapids, whole cranberries are sold by the pound. Popular items include sweetened and dried cranberries, chocolate-covered cranberries, cranberry wild rice brats, cranberry pancake syrup, and a selection of cranberry wines sourced from various Wisconsin-based wineries.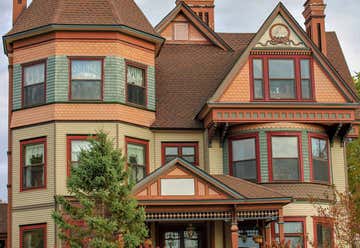 840 1st Street North, Wisconsin Rapids, WI, US
When logging operations had cut the most usable and profitable timber, Arpin invested in cranberry agriculture. In 1889, he built this three-story mansion with its grand wrap-around porch for his wife Clarice, and named it Le Chateau. Today the mansion is the charming Le Chateau Bed and Breakfast, and an excellent place to spend the night while you explore cranberry country.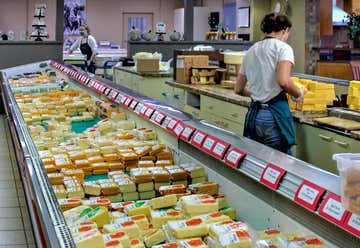 6860 State Highway 34, Rudolph, WI, US
While cranberries might be king, no visit to central Wisconsin is complete without cheese. Dairy State Cheese Company offers more than 200 different types and styles of Wisconsin cheese, and visitors can view master cheese makers in action from two large observation windows.
Lake Nokomis began in 1973 as, and continues to be, a family owned and operated business. The farm includes 320 cranberry-producing acres along with a gift shop selling cranberries, gift baskets, and wine.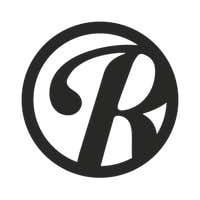 Roadtrippers helps you find the most epic destinations and detours—from roadside attractions to natural wonders and beyond.