Sonoma County has been making movie history for over a hundred years. This scenic region has served as the setting for classic films from Alfred Hitchcock's iconic horror movie "The Birds" to Wes Craven's slasher throwback "Scream." But it's not just thrills that lure Hollywood to the hills; Sonoma is also the setting for Francis Ford Coppola's nostalgia-induced time-travel romance "Peggy Sue Got Married," and scenes from the coming-of-age classic "American Graffiti" were filmed here as well. There's something special about the old school charm that Sonoma exudes that makes it such a hotspot for filmmakers. Here's a rundown of the most iconic filming locations around Sonoma County.
The first stop on your movie tour is Petaluma, a small town in the San Francisco Bay Area. Petaluma has had scores of appearances in popular films. One of the most prominent is "American Graffiti" (1973). Some of that iconic movie's most memorable scenes take place in Petaluma. Make sure to check out the parking lot on the first block of Petaluma Boulevard, which was used as the spot for "Jerry's Cherries" in the movie. You can also cruise up and down Petaluma Boulevard and Kentucky Street, which are lined with great antique shops and boutiques... '32 Deuce Coupe not included, of course.
The 1977 film "Heroes" was also filmed here, using the bus depot at the corner of Fourth and C Streets, as well as a house at 515 Walnut Street. Another classic, "Peggy Sue Got Married" from 1986, featured a house at 226 Liberty Street, as well as many scenes from downtown Petaluma. Countless other movies were filmed here, so you have a plethora of places to check out! Spend the night at the historic Hotel Petaluma or the Sheraton Sonoma County if you prefer to stay on the water.
134 Petaluma Blvd N, Petaluma, CA, US
Lala's Creamery, an old-fashioned soda fountain and ice cream parlor, had its film debut in 1998 with "Pleasantville." Reese Witherspoon and Tobey Maguire are right outside the building's exterior in a few scenes.
The parlor offers only handmade goods, priding itself on not using preservatives, dyes, artificial flavors or corn syrup. The staff even make their own maraschino cherries! Lala's offers endless flavor options and has a score of dairy-free ice creams to choose from as well. It's definitely a must-stop if you're looking for more of those retro "American Graffiti" vibes.
801 Mission St, San Francisco, CA, US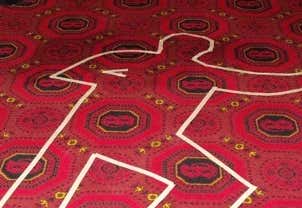 250 Gateway Boulevard, San Francisco, CA, US
The nearby town of Bodega has a few spots that have made famous appearances in beloved films as well.
The first is St. Teresa of Avila Church, which was featured in "The Birds," Alfred Hitchcock's famous 1963 horror movie. The church was built in 1860 by carpenters from New England. Soon after the church was built, the town of Bodega began growing rapidly, and they soon had to expand the church. Their only option was to cut the building in half and add a new section to the center. You can still see the points in the floor and ceiling where this expansion occurred. The church can be seen in the film's schoolhouse scene, and local legend says that Alfred Hitchcock attended services here during filming.
1997's "I Know What You Did Last Summer" was also filmed in Bodega, with scenes featuring both Campbell Cove and Schoolhouse Beach. Both locations boast beautiful views of the seaside... you might find yourself so enchanted by the scenery that you forget the terrifying plot of the movie!
1407 Hwy 1, Bodega Bay, CA, US
The Birds Cafe is a cafe named after Hitchcock's classic film. Although the movie was not filmed here, the restaurant features a delicious selection of seafood, including its famous fish and chips. The cafe's outdoor deck features a beautiful view of Bodega Bay.
The nearby Tides Wharf Restaurant was actually featured in "The Birds," but has been renovated since the filming, so it's barely recognizable. It does have a gift shop that sells memorabilia from the film, however, and allows you to glimpse the bay and see the road that Tippi Hedren drove along, as well as the dock where she rented a motorboat.
20822 River Blvd, Monte Rio, CA, US
Who would have thought that the movie that brought us the song "White Christmas" was filmed in California? The Village Inn and Restaurant was where Bing Crosby's famous 1940s Christmas hit "Holiday Inn" was shot... with the help of some artificial snow, naturally. The inn is located on the Russian River under the shade of towering redwoods. It eventually became the Village Inn, and is still open for business. The inn has 10 guest rooms featuring panoramic views of the river, as well as luxury bedding and a continental breakfast. You'll be tapping your toes to the tune of "White Christmas" during your whole stay!
Sebastopol has a few old-school filming locations as well. The town's Gold Ridge Road was featured as the titular route in the 1940s film noir "Thieves' Highway;" Blank Road was a filming location for the John Travolta-led 1994 romantic fantasy "Phenomenon;" and the community's Analy High School was the setting for 1999's "Mumford." Fun fact: "Mumford" was Zooey Deschanel's film debut! The town is just as famous for wineries and art galleries as it is for starring in movies, so stop by a few local vineyards and pick up some wine to enjoy with your next movie night.
Santa Rosa is also featured in two classic films. The first, "The Candidate" from 1972, features the Schlumberger Gallery. This fine art gallery requires an appointment to visit, so remember to call ahead!
Alfred Hitchcock also shot around Santa Rosa in another film, 1943's "Shadow of a Doubt." The movie features Railroad Square, the historical center of downtown Santa Rosa. The square is home to countless shopping opportunities, including some killer thrift stories and even a farmer's market. The square also made an appearance in the more recent film "Cheaper By The Dozen."
Did you know that Charles M. Schulz, the "Peanuts" creator lived in Santa Rosa? You can find countless statues of Snoopy and Co. around town. Why not spend the night at the Flamingo Conference Resort and Spa, where "Bandits" was filmed, or the Hotel La Rose on the Railroad Square?
North of Santa Rosa lies Windsor, a family-friendly suburb with tons to do... so it's pretty ironic that the most dangerous scene from "It's A Mad Mad Mad Mad World" was filmed here. Remember the part where the airplane flies through the billboard? It was filmed at the nearby Charles M. Schulz Sonoma County Airport. If you're a "Mad Mad" fanatic, the famous "W" palm tree from the movie is located at San Pedro Beach, 70 miles south of Windsor.
Another place to check out is the Hop Kiln Winery & Vineyards, featured in "The Magic Of Lassie" from the 70s, as well as the television series "Combat." The winery offers tastings and a shop where you can pick up a few of your favorite wines to enjoy later.
End your film buff trip at famed director Francis Ford Coppola's winery. Coppola's wine is as good as his movies, and the property has loads of film memorabilia incorporated throughout. Keep your eyes peeled for Don Corleone's desk from "The Godfather" and the red car from "Tucker: The Man and His Dream." Once you're done admiring Coppola's collection of artifacts, head outside with your wine to play bocce or chess, or grab a Neapolitan-style pizza from the onsite restaurant. Stay overnight at the Geyserville Inn with breathtaking vineyard views.
If you're up for checking out one last filming location, Healdsburg Plaza in nearby Healdsburg was used in Wes Craven's "Scream." Stop by if you want to finish your adventure on a scary note!
As you explore Sonoma County, you'll see why it's been a hub for movie makers for so long... the scenery is picture-perfect, and the quaint, quiet towns have a rare, retro atmosphere. Whether you're in search of the feeling you got when you first saw "American Graffiti," or you're looking to spook yourself at the spots where horror classics like "The Birds" and "Scream" were filmed, Sonoma County is a movie-lover's dream come true.