We saved the best for last in our 3 day itinerary. Spend the day exploring geysers, mineral springs, and, of course, Old Faithful!
Take your time exploring the many different thermal features in this area. If you're lucky, you may even get to see Steamboat Springs erupt! Consider covering your vehicle to prevent damage from the geyser spray if there's a chance it may erupt while you are there.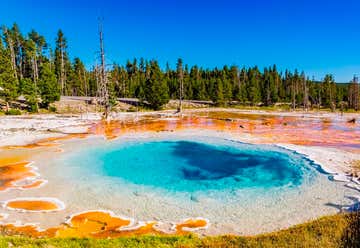 A great little stop where we actually got to see mud pots...our 7 year old was so stoked! A boardwalk takes you on an easy walk through this area.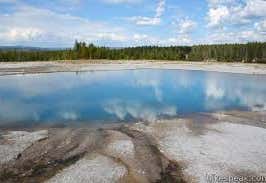 The Grand Prismatic is beautiful from the Midway Geyser Basin, but if you really want the best views, head past Midway towards Fairy Falls Trail and take the split to the overlook. The rainbow of colors of the Grand Prismatic are even better from this vantage point.
Yellow Stone National Park, Mammoth, WY, US
Make sure to check the eruption times when you arrive (or on the app), so you don't miss this beauty!
Last, but not least, West Thumb is gorgeous with its thermal features and the backdrop of Yellowstone Lake.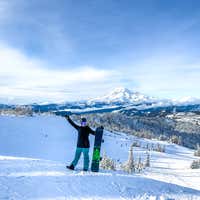 Family Adventure & Travel