Menasha, Wisconsin, United States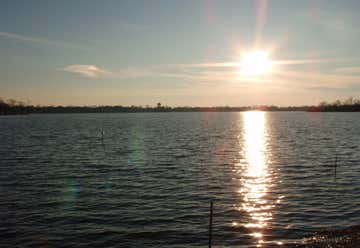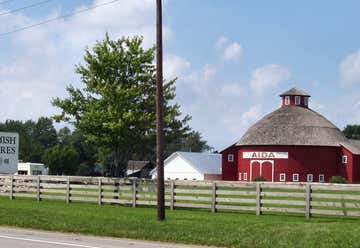 1600 W Market St, Nappanee, IN, US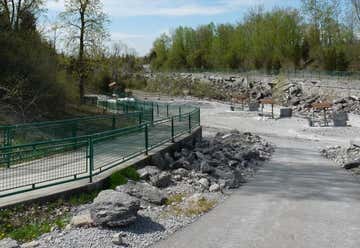 5675 Centennial Road, Sylvania, OH, US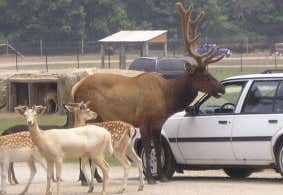 267 S Lightner Rd, Port Clinton, OH, US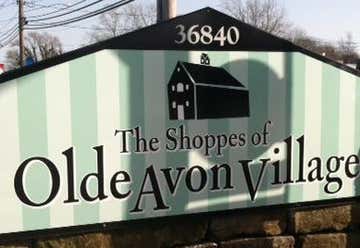 36840 Detroit Rd., Avon, OH, US
If you enjoyed Sturbridge Village in Massachusetts, then take a detour off I-90 to Avon, Ohio's Olde Avon Village. Here you can walk back in time and see what life was like in the mid-1800s. There are shops, homes and pretty much everything else you could want in an authentic 19th century village. Then it's back to the 21st century and back on the road!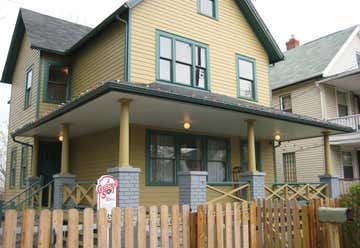 3159 W 11th St, Cleveland, OH, US
If you're a fan of the movie "A Christmas Story" then it's essential that you stop at the house where the film was shot... even if it's the middle of summer! It's located on West 11th Street in Cleveland and tours are offered. They even encourage you to touch the exhibits, and even recreate your favorite scenes for photos. The tour can run you around an hour, so if you have the time it's almost as good as actually being in the movie.
If you're staying the night in Cleveland, there are quite a few great hotel options. The Glidden House is an incredibly 1910 mansion-turned-B&B, and the Hyatt Regency at The Arcade features a killer location. As for food, try Lucky's Cafe or Melt.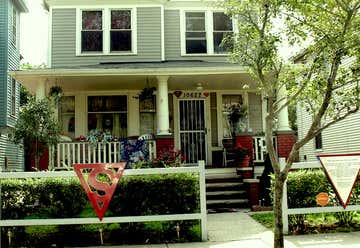 10622 Kimberly Ave., Cleveland, OH, US
If you're a fan of Superman (especially the comics), then make the pilgrimage to the home of Jerry Siegal, the creator of Superman. Outside the home you can see a sign and the iconic Superman logo commemorating the home's previous owner. Jerry Siegel and Joe Shuster came up with the idea of a hero with superpowers in 1933. Both boys were lived on the same street and were from immigrant Jewish families. The current owners of the home where Superman was "born" are quite friendly to people on Superman pilgrimages, and scattered throughout the property is superman memorabilia.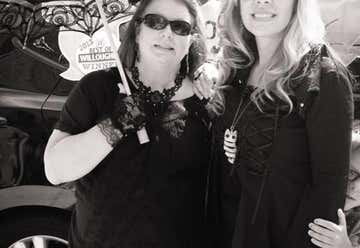 36 Public Sq, Willoughby, OH, US
As you take the interstate through Willoughby, why not take a walk on the spooky side? The Willoughby Ghost Walk tours operate from June through October and provide guided walking tours of downtown Willoughby. You'll learn all about the haunted history of the town, including the legends of strange phenomena that have been reported over the years. The tour covers 12 blocks and lasts just under two hours.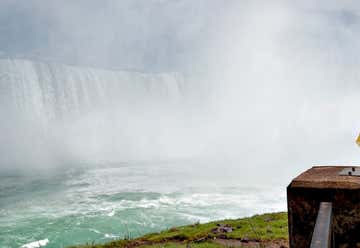 6650 Niagara Parkway, ON, CA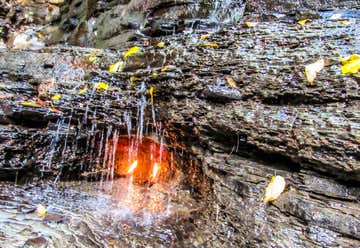 Eternal Flame Hiking Trail, Orchard Park, NY, US
Then head to Orchard Park, NY to see the Eternal Flame Falls. This is a pretty phenomenal natural wonder and a visit is worth the detour off I-90. Park at Chestnut Ridge Road and prepare for a short, 15-minute hike to the falls. You'll start to smell a rotten egg-type odor (the result of the natural gas that causes the flame) the closer you get to the tiered falls, which cascade around 30 feet. Here you'll notice a small grotto inside of which is a flame, about 4-8" high, ignited by the natural gas emitted from the spring. It's really an amazing natural wonder.
From the "World's Smallest Church" to the Jell-O Gallery Museum in Le Roy, NY! Even if you're not a fan of Jell-O, every road trip needs a weird, offbeat museum detour. Here you can learn everything you ever wanted to (or never wanted to) learn about jell-o, for just $4.50 in admission. Then, while in Le Roy, eat at Smokin' Eagle for some delicious barbecue before hopping back on the highway.
Depending on the time of year you decide to drive I-90, it's important to note that weather can affect your journey. Snow and high winds will plague you from Minnesota to Montana, especially in the winter. Snow plows do a pretty good job, but if there's a storm, you could get stuck, so be prepared before setting out for this trip. Also, keep in mind that between Rapid City and the Black Hills, you'll be at an exceptionally high elevation, which means it's a bit more colder in this area. Pack accordingly, depending on the time of year. In fact, during deep winter, you can expect sub-zero temperatures across South Dakota, Wyoming and Montana. Remember your anti-freeze, snow tires, and don't let yourself run low on gas.