A trip to Yellowstone is a bucket-list-worthy adventure, but the journey to the park can be just as unforgettable as the park itself. Start a few hours south of Yellowstone and drive through the incredible and untamed beauty of Sweetwater County to get a taste for Wyoming's unique natural setting. From some of the best fishing in the world to herds of wild horses, this is a place that's rugged and ripe with opportunities for outdoor adventure. Get off the grid and reconnect with nature as you whitewater raft, off-road on sand dunes, hike among ancient petroglyphs, and let your spirit run wild.
At the very edge of Sweetwater County, straddling the Wyoming-Utah border, is the breathtaking Flaming Gorge Reservoir. The massive, twisting waterway is 42,000 acres of pure beauty. It provides awesome opportunities for boating and waterskiing, as the views around each bend are ever-changing and absolutely gorgeous. You can even windsurf the lake, but it's especially popular for its world-renowned fishing, as the reservoir is filled with trout, bass, and even salmon. Another way to experience the endless beauty here is to hike around the shores. Rugged cliffs above the gorge and dense, lush forests provide wild and exciting trails. Rent a campsite beside the lake so you can sit back and enjoy this incredible place.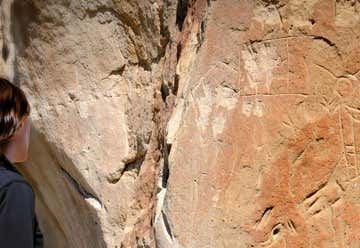 US 191, Rock Springs, WY, US
White Mountain Petroglyphs is a great hike for those who like their outdoor adventure with a side of history. The trails here take you past ancient rock carvings from between 1,000 to 200 years ago. Take your time to examine the petroglyphs, which appear to depict elk and buffalo hunts, handprints, tiny footprints, and other symbols and markings. Many tribes hold this place to be sacred, and you can feel something special in the atmosphere here.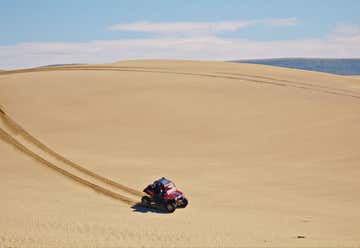 Us 191, North Rock Springs, WY, US
Next, make your way to the Killpecker Sand Dunes. As the second-largest active dune field in the world, featuring thousands of acres of shifting sand, it's truly a sight to see. You can also experience the dunes while exploring the larger Red Desert area, which contains the sand dune field. These are back country roads with no services, so it's a good idea to fuel up a high-clearance 4-wheel-drive vehicle.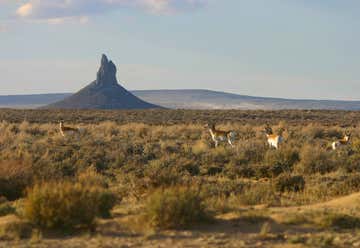 As you head further north into the sand dunes, it'll be hard to miss Boar's Tusk. The lone butte is the remains of a volcano, composed of a rare, erosion-resistant volcanic rock called lamproite. Drive a little closer to it to snap some photos and walk around... it's a distinctive feature that adds character to the wild landscape.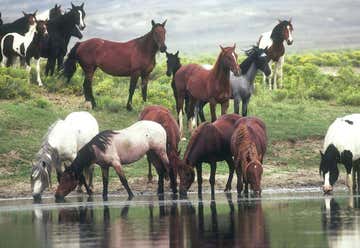 County Road 53, Rock Springs, WY, US
If you're short on time, then a scenic drive can give you a great sense of the wild Western landscape with little effort... you won't even need to get out of the car! The Pilot Butte Wild Horse Scenic Loop is a unique opportunity to possibly see wild horses in their natural habitat. You'll see herds of horses in all of their untamed glory but plan to stop at the interpretive signs and scenic overlooks, too. Just be careful... high clearance 4-wheel-drive vehicles are recommended and weather conditions can and do change quickly making it imperative to be prepared at all times. There are no services along the route as it winds its way through the beautiful and rugged landscape and cell phone reception may be limited. It is always advisable to inform someone of your destination and the planned time of return.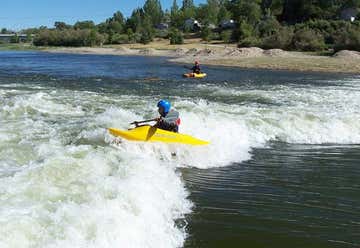 475 South S 2nd E, Green River, WY, US
The city of Green River, Wyoming is a nice place to get back in touch with civilization during your outdoor excursion through the region. It's also home to Expedition Island Park, a public green space that serves as the heart of the city. Its history dates back to 1869 when John Wesley Powell launched his historic exploration of the Colorado River and the Grand Canyon from the island, and you can follow in his footsteps with Expedition Island's Green River Whitewater Park. The North Channel of the Whitewater Park is a great place for tubers and beginning kayakers and canoers to put-in; the gentle drops, deep pools, and shallower edges make it a great place to swim, take a float on a tube, and get the hang of navigating the river on a boat. The main channel, which contains Castle Falls, is a little more advanced, but it's an exciting and easy way to get your feet wet for some fun whitewater rafting and canoeing.
Another way to get wild in Sweetwater County is to meet some of the wildlife in the area. The Seedskadee National Wildlife Refuge is absolutely amazing: Eagles, moose, pelicans, swans, deer, elk, antelope, jackrabbits, horses, and more roam the landscape, which follows a portion of the Green River. The grassland is so wide and open that you might not see anyone else during a visit here. The peace and quiet make for an incredible experience. Cruise around the roads, hike through the wilderness, backcountry camp, and catch some fish in the Green River.
After spending a few days exploring, you'll be re-energized to tackle the drive to Yellowstone. The park is an absolute wonderland of natural beauty, with geothermal oddities, incredible wildlife, and rugged mountains and canyons to explore. But, as you experience all of the park's jaw-dropping, bucket list-worthy sights, you might find yourself dreaming about the quiet beauty of Sweetwater County.
With so many different and unique ways to immerse yourself in the outdoor fun of Wyoming, Sweetwater County is an awesome stop on the way to Yellowstone, or as a destination in and of itself. Either way, experiencing the fun and outdoor allure of southern Wyoming is sure to create memories. It's sure to turn even the least adventurous outdoorsman into a nature-lover!