America is home to some pretty incredible national parks, obviously... but Canada is no slouch when it comes to recognizing natural beauty, either. Canada's National Parks are utterly jaw-dropping, and definitely make the trip up north worth it. For an easy-going adventure, nothing beats the journey to Ontario's Bruce Peninsula National Park. Lakeshore swimming beaches, sweeping views off pine-tree-lined cliffs, wide open caves, and little islands are begging to be explored here. Plus, a special surprise awaits at the end of the peninsula... the Fathom Five National Marine Park, which protects islands, lighthouses, and a whopping 22 well-preserved shipwrecks which can be seen on a glass-bottom boat ride or a dive. You won't find anything like this anywhere in the States, that's for sure!
Kick off your trip through the Bruce Peninsula with a stop at MacGregor Point Provincial, one of Ontario's finest parks. Located in the beautiful Port Elgin, MacGregor Point Provincial Park offers refuge to the everyday busyness of modern life, with incredible views and peace and quiet for a much-needed refresh. With dozens of trails and a handful of beaches to explore, you won't find a better place to set up camp and enjoy time with family and friends. MacGregor Point Provincial Park offers all the modern-day amenities expected from a campground while giving you the sense of privacy you crave and deserve.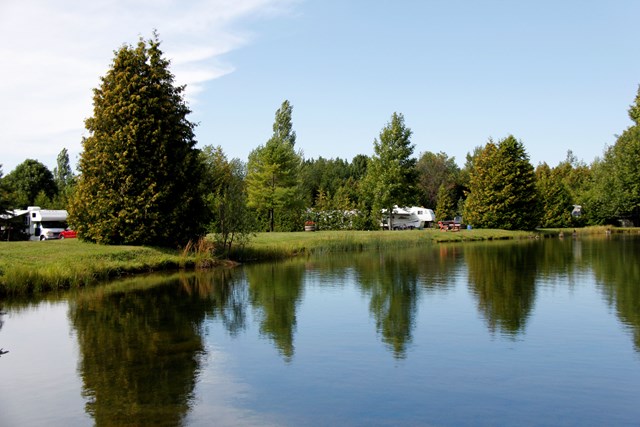 398235 28th Ave East, ON, CA
As it's the perfect blend of privacy and access to favorite parks and attractions nearby, make the no-brainer decision to call the Owen Sound KOA your home base as you work your way through the Bruce Peninsula. You'll be surrounded by the relaxing and soothing sights of nature, and this KOA boasts easy access to the Bruce Trail along the Niagara Escarpment. The Owen Sound KOA is a hop, skip, and a jump from Lake Huron, the Georgian Bay, and dozens of shops and restaurants for you to choose from. When it's time to relax, sit back and enjoy all the modern-day amenities you would expect from a world-class campground... including a stellar pool.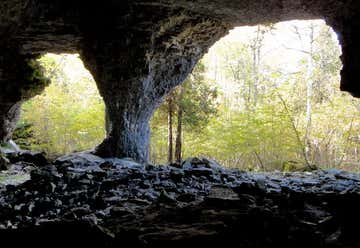 Formed over 7,000 years ago, the geological features at The Bruce Caves Conservation Area offer natural wonders you won't find anywhere else. Along the 1 km hike, you'll walk a path covered in beautiful green moss on your way to the two caves; the climax of the hike. The trail is pretty easy for explorers of all skill levels. A short and easy trip, you'd be wise not to miss the incredible sights the Bruce Caves Conservation Area has to offer.
407 Scenic Cave Rd, ON, CA
Hopefully you like exploring caves, because Ontario certainly has no shortage of them! Greig's Caves is located in the Northern Bruce Peninsula, and it's the perfect stop to explore majestic natural wonders. There are over 10 caves here, offering a look into Canada's fascinating geological past. During your journey, keep your eyes peeled for frogs and singing birds as well. If you really want to take your views to the next level, it might be wise to bring binoculars. They don't call Greig's Caves the best-kept secret of Bruce Peninsula for nothing.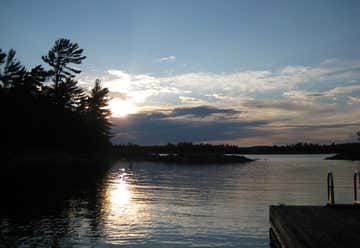 Provincial Park R.R. 1, ON, CA
Black Creek Provincial Park in Stokes Bay is a lovely gem situated on the Lake Huron shoreline, best-known for beavers. If you're looking for a clean and quiet beach to enjoy a day in the sun, Black Creek Provincial Park should be at the top of your list. With shallow and calm water, it's the perfect place for the entire family to swim or sit back and relax. Quiet and less crowded than some of the other must-see attractions nearby, it's the perfect stop to balance your packed traveling schedule. Just don't forget your sunscreen!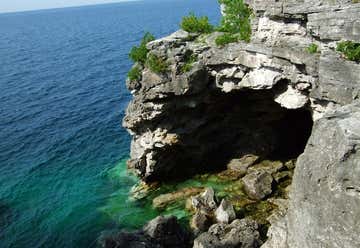 Your trip through Ontario is not complete until you check off the Grotto off your list. One of Ontario's most popular attractions, "Mother Nature's Crown Jewels" is a nature-made pool of crystal clear water surrounded by incredible stone cavern formations. At the Cyprus Lake Road entrance of Bruce Peninsula National Park, make your way to the Grotto and navigate a 45-minute hike to bliss. Home to stunning views (seriously, the views are unreal!), this hike offers access to diverse wetlands, neighboring cliffs, and a host of animals that call the Grotto home. Once you reach the Grotto, you'll be tempted to just soak in the scenery for hours, making the decent trek worth every step. Once you're done taking in the views, feel free to take a dip in the water!
407 Cyprus Lake Rd, ON, CA
As your expedition through Ontario draws to a close, finish your trip strong and explore Bruce Peninsula National Park, one of Canada's most-visited national parks. Home to breathtaking cliffs and endless blue-ocean views, it doesn't get much better than this. In addition to offering sights of the beautiful Georgian Bay, Bruce Peninsula National Park is surrounded by a majestic forest, home to black bears and dozens of other wild creatures. The gigantic cedar trees are sure to make your jaw drop. Offering multiple trails for all skill levels (including the hike to the Grotto), with sights to keep you entertained for hours, you really can't afford to miss this incredibly rich and diverse park.
What better way to end your road trip than with a stop at the breathtaking Fathom Five National Marine Park? Spend a day or two exploring the aquatic life of the park and marvel at the beautiful sites it has to offer. With crystal clear water, you can see a whopping 22 shipwrecks while snorkeling or kayaking. Take the free 10-minute boat tour to get the most bang for your buck; along the way you'll enjoy glittering views of the water and lighthouses nearby. Built and maintained to raise awareness about the water ecosystem, the Five National Marine Park is a must-visit. If anyone in your group can scuba-dive, the shipwrecks make for an incredible story. Be sure to check out Flower Pot Island too; rocks along the island's coast have been eroded into strange, towering pillars.
Spend a few days exploring all the fantastic sites and attractions Ontario has to offer with this one-of-a-kind road trip. Go for a swim at the world famous Grotto, explore cool, shady Greig's Caves, or marvel at the shipwrecks under water at Fathom Five National Marine Park. Whether you're looking to get to know our neighboring country to the north or just need an excuse to get away, this trip through the Bruce Peninsula is sure to leave you wanting to come back to Ontario for more.