Since Montana is home to Glacier National Park and parts of Yellowstone, obviously it's a good-lookin' state worth visiting. But, if we're being honest, the truly awesome stuff Montana has to offer is in between those parks. We're talking waterfalls, ghost towns, herds of bison, camping, mysterious piles of rocks that make music, and a massive collection of Buddha statues... all kinds of unexpected awesomeness. And, of course, the parks are amazing, too. Scenic drives, hot springs, geysers, electric blue lakes and more are waiting to be discovered within. Big Sky Country is ready to be explored!
Kick off your adventure of a lifetime with a stop at one of the nation's most iconic national parks-- yep, we're talking about Yellowstone. The world's very first national park is visited by millions of people from around the world each year... and it's larger than the states of Delaware and Rhode Island combined. With over a dozen world-class campgrounds and thousands of miles of hiking trails, there's plenty to entertain the entire group. Famous for its diverse geology (including lots of geothermal weirdness caused by the underlying supervolcano) and animal life, it's not hard to see why Yellowstone was set aside for everyone to enjoy. Get up close and personal with bison, moose, elk, and hundreds of others of species of birds and mammals with a cruise through the Lamar Valley. Cross Old Faithful off your bucket list; marvel at the rainbow wonder that is Grand Prismatic; walk among bubbling mudpots; soak in the hot springs along the Firehole River... and did we mention the Grand Canyon of the Yellowstone? Enjoy every second of your visit... and rest assured knowing that your trip is just getting started.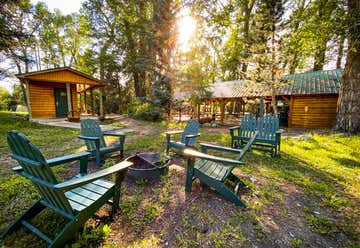 163 Pine Creek Road, Livingston, MT, US
Your gateway to Yellowstone National Park, the Livingston / Paradise Valley KOA Holiday® is the absolute perfect place to call 'home' during your unforgettable adventures through Montana and Yellowstone. This award-winning KOA property backs up to over 500 feet of Yellowstone River beauty and offers the perfect mix of privacy, comfort, and access to all the incredible sights and activities nearby. Less than 10 miles from I-90, you'll be able to easily make it to Yellowstone National Park and other attractions, while still feeling like you're spending your nights in nature. Need a place to kick back and relax after a long day? Roast s'mores on an open campfire, take a swim in the heated pool, or watch the wildlife that lives close by. It just doesn't get much better than Livingston / Paradise Valley KOA Holiday. Oh, and if you want a breakfast to die for, give the "Waffles Benny" at Pinky's Cafe a try; it's just a short trip away in downtown Livingston.
Hyalite Canyon, Bozeman, MT, US
Who says all good things take time? A quick trek up this popular and breathtaking trail is rewarded with an incredible view of the stunning Palisade Falls. Much of the 1.1-mile trail in the Hyalite Recreation Area is paved, so the hike is suitable for the whole group, regardless of fitness levels. The views are quite popular, and this is pretty close to the charming town of Boseman, so if you want to avoid the crowd, best to start your adventure early. Have four-legged friends with you? You can bring them along, as long as you have a leash.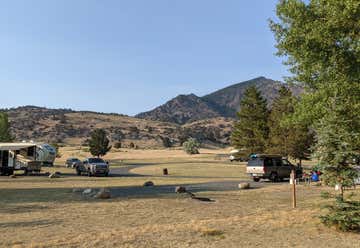 25 Lewis & Clark Caverns Rd., Whitehall, MT, US
Your adventure of a lifetime keeps getting better, with a stop at the famous Lewis & Clark Caverns State Park. Wander through the caverns to observe and experience amazing limestone cave formations in one of Montana's most popular state parks. Get up close and personal with the caverns with an exceptional 2-hour guided tour, giving you an inside look at unique geological structures. Examine stalactites, stalagmites, columns, and helictites as you duck, waddle, bend and slide through the cave. Kids will get to ride the famous Beaver Slide, and everyone should keep their eyes peeled for bat sightings!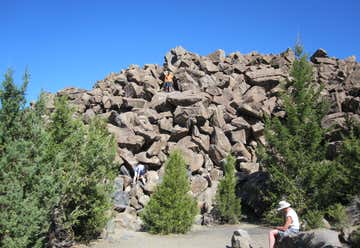 106 N Parkmont, Butte, MT, US
Ever dream of starting your own band? What better way to kick off your music stardom than to throw your first show at Montana's Ringing Rocks? Located about 20 miles east of Butte, this unique rock formation features a pile of rocks that give off unique sounds when struck, giving you everything you need to throw a dance party with the entire group. It's believed the sounds have evolved as the rocks have eroded, so every visit will turn up a totally unique noise! Make sure to bring a hammer or some kind of metal object to play the rocks with, as these give off the clearest sound. If you wish to drive to Ringing Rocks of Montana, you'll need a high-clearance vehicle to be on the safe side, but the rocks are also accessible by about a one-mile walk.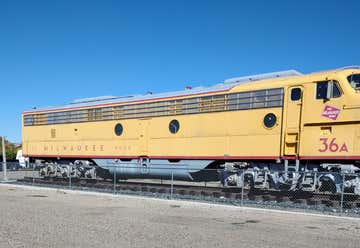 1106 Main St, Deer Lodge, MT, US
One of five museums in the Old Montana Prison Complex, the Old Prison Museum is a must-visit for all history buffs. Walk through the halls built by prisoner labor long ago. The hostile, austere architecture, chilling maximum security cells and courtyard gives a small taste of what it felt like to be a prisoner in this building many years ago. Rumor has it there are even some ghosts who roam the halls! Speaking of the halls, the walls of the building were buried 4 feet deep to prevent escape by tunneling. Be sure to explore the other museums included in your ticket price: Powell County Museum, Frontier Montana Museum, the Montana Auto Museum, and Yesterday's Playthings.
Teleport into the past with a stop at one of Montana's best-preserved ghost towns. With over one hundred years of history, Garnet was once a thriving town, filled with gold miners hoping to strike it rich, and their families. In 1898, over 100 people called Garnet home. Today, it's as empty as can be, in a state of preserved ruin. Spend the day getting a feel for how the gold miners lived in their small, connected community. Depending on when you visit, be sure to take a school tour, or sign up for a fun scavenger hunt for the little ones in the group. If you're up for a little exercise, be sure to take the 3/4 mile walk to Warren's Park, where you can have a picnic with the group.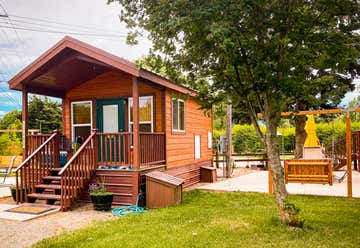 3450 Tina Avenue, Missoula, MT, US
As you continue your amazing adventure through Yellowstone and Montana, don't miss the 'last best place' for western Montana camping at the modern and gorgeous Missoula KOA Holiday®. Surrounded by the beautiful Rocky Mountains and offering all the amenities you'd expect from a KOA property, the Missoula KOA Holiday is the place to be. Enjoy some time in the heated pool, take a rental banana bike for a spin, or have a mini golf showdown; there's plenty to keep the entire group entertained. Best yet, Missoula KOA Holiday is just a quick drive to shopping, restaurants and other fun activities for the entire family, including the Smoke Jumpers Museum, National Bison Range, and the ghost town of Garnet.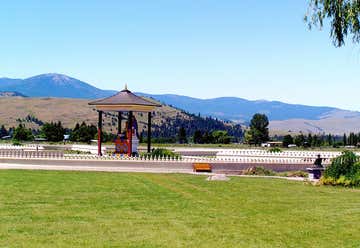 34754 White Coyote Rd, Arlee, MT, US
Founded by Gochen Tulku Sang-ngag Rinpoche, a Tibetan master, the Garden of One Thousand Buddhas is a spiritual site located just stone's throw away from the town of Arlee. The spot was allegedly chosen by Gochen after he recalled a prophetic dream from his childhood which resembled the land in Montana. At the center of the Buddhas is a 24-foot-tall figure of Yum Chenmo, The Great Mother of Transcendent Wisdom. The Buddhas are arranged in the shape of an eight-spoked Dharma wheel around Yum Chenmo. In addition to the thousand Buddhas, one thousand stupas surmount the two exterior throne walls, creating the outer rim of the Dharma wheel, or Dharmachakra. It's truly a site that has to be seen to be understood. It is designed to inspire the Buddhist ideals of joy, wisdom and compassion, and is an International Peace Center, making it an ideal stop during a vacation.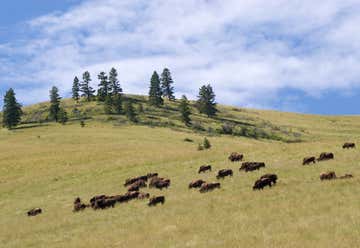 58355 Bison Range Rd, Charlo, MT, US
Established in 1908 to provide refuge for American bison, the National Bison Range (NBR) is home to a large herd of the earth's most majestic animals. The NBR is one of the oldest National Wildlife Refuge centers and is an incredible place to see bison, deer, and elk roam free in the comfort of their own home. A herd of between 350 and 500 beasts roves across the 18,000 acres-- a far cry from the tens of millions of bison that once roamed across the US and Canada, but considering that they were nearly extinct in 1890, it's a vast improvement. Stop at the visitor center for advice on the best place to spy the bison, and then make a point to cruise one or both of the two scenic drives through the range. The National Bison Range is one of those can't-miss moments during your trip through Montana. If you wish to avoid the crowds, be sure to start your adventure early, as the NBR is a popular destination.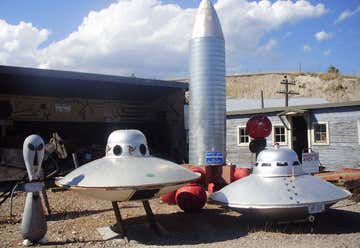 58176 Highway 93, Polson, MT, US
Home to one of the largest collections of ephemeral American history, the Miracle of America Museum is a can't-miss for anyone interested in the quirky side of the history of our nation. Founded in 1981 by Gil and Joanne Mangels, the museum is home to thousands of various artifacts throughout dozens of buildings. The museum contains everything from Native American artifacts and military weapons to old-school bicycles and more; there's plenty to keep everyone engaged and entertained. Among the countless object on display are 70 antique motorcycles, 30 military vehicles, and 6 aircraft. With visitors from all 50 states each year, this small but historically-packed museum is a great place to learn more about our own backyard.
490 North Meridian Road, Big Arm, MT, US
There's no better place to savor the last moments of your once-in-a-lifetime trip than with a stop at Wild Horse Island State Park. At over 2,000 acres, Wild Horse Island State Park is the largest island in a freshwater lake west of Minnesota, and was used by the Salish-Kootenai Indians to prevent their horses from being stolen by rival tribes; hence the name. Home to bighorn sheep, mule, deer, songbirds, and a wide variety of endangered plant species, you'll be admiring the nature around you for hours. With fishing, hiking, boating, and kayaking available, there's plenty to delay your trip from coming to a close. Wild Horse Island State Park can't be missed!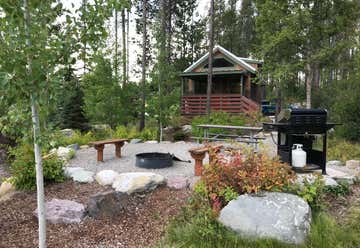 355 Halfmoon Flats Road, West Glacier, MT, US
Do you hear that? KOA's 2017 Campground of the Year, the West Glacier KOA Resort®, is calling your name! Just 2.5 miles from West Glacier is the entrance to the stunning Glacier National Park; you can be up and exploring the park in less than an hour. With your choice of traditional lodging, RV campsites, and secluded tent spots, there's an option for every kind of camper. Explore the towns of Bigfork, Whitefish & Kalispell, which are just a short drive from the campground, or spend an afternoon exploring nearby Flathead Lake and its famously crystal-clear water. With gorgeous mountain views, the smell of pine blowing through the air, and incredibly helpful staff, you can't go wrong with a few nights at West Glacier KOA Resort.
There's no better way to end your adventure than by making your final stop the breathtaking Glacier National Park. There are so many famously beautiful sites in the park, you could visit several times and still not see it all. Take a tour on a red, 1930s-era "jammer" bus, pick huckleberries, hike to Grinnell Lake, and boat on St. Mary Lake or Lake McDonald. Before you call it a day, be sure to take a scenic drive on Going-to-the-Sun- Road, which connects the east and west sides of the park. It's one of the country's most jaw-dropping drives and was even featured in the intro to The Shining!
It's not often you get to take the incredible journey from Yellowstone to Glacier National Park, but when you do, it's a trip you simply won't forget. Whether it's stopping by the tiny Miracle of America Museum, admiring bison during your drive through NBR, or making memories with your friends and family at a KOA campground, Montana just became your new favorite state.
Banner Photo Credit: Shutterstock