With beautiful beaches, delicious seafood, and possibly the best old-school candy shop in the west, Galveston is truly a treasure trove of family fun—and yes, that includes pirate ships.
Stewart Beach is your best choice for good, clean family fun. Like most public beaches in Galveston, it charges a small parking fee ($8), but the lot is directly on the beach so you don't have to lug all of your gear very far. The water tends to remain shallow pretty far out from shore, making it more fun for kids, and there are lifeguards on duty March through October. And although alcohol isn't permitted on the beach, you're never far from a local watering hole.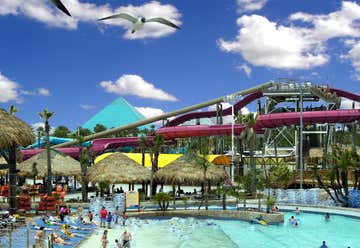 2026 Lockheed Rd, Galveston, TX, US
When your family tires of sandy shores, move on to Schlitlterbahn Galveston Island Waterpark. This park has been around since 2006, so you'll experience some of the classic water-slide fun you grew up loving, but it also updates its attractions every year (they're about to open the world's tallest water coaster, MASSIV) and has quite possibly mastered the lazy river. You can float around the entire park without needing to get out of the water once! The best part, though, is that you can bring in your own picnic (with the exception of glass, alcohol, and open containers), and if you buy tickets online, you can get $2 off admission. If you are visiting the park with less confident swimmers, ask about the free life-vest rentals. And if you plan on hitting up the park on a rainy day, fear not: this is the world's first convertible water park, meaning that a section of the park can go from being outdoors to indoors, thanks to a retractable roof.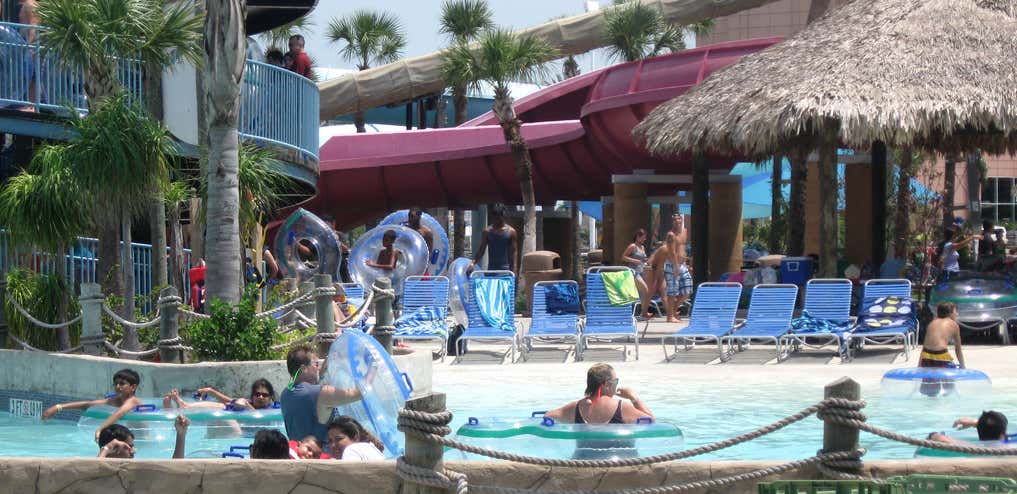 4700 Avenue U, Galveston, TX, US
If your kids are older than six and interested in animals, you'll want to schedule a sea turtle tour at the NOAA Sea Turtle Facility. Free tours are given every Thursday (except on federal holidays) and fill up fast. Make sure to book several months in advance. Spoiler alert! You won't get to touch a sea turtle, but you will get to see plenty up close, and the staff will teach you lots of interesting facts about their life cycle and what it takes to preserve their species.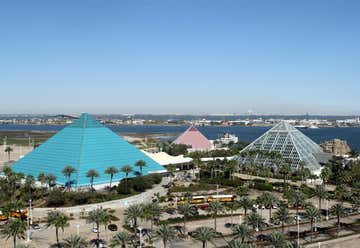 1 Hope Blvd., Galveston, TX, US
Want more than just ocean views? Here, you can choose between three pyramids, each with its own ecosystem: They have a Rainforest Pyramid, a Discovery Pyramid, and an Aquarium Pyramid. It can take up to two hours to work your way through a single pyramid, though, so if you want to see more than one, be sure to allow enough time. Or, divide and conquer, and then share a family slideshow later on during your trip! If you can fit it in, the paddleboat cruise is a lot of fun, the Palm Beach Waterpark is a favorite for kids, and there's even a zip line and ropes course! If you're there at the right time, you might be able to catch a behind-the-scenes penguin experience or a shark feeding. You also can stay at the hotel on-site and treat yourself to a day at the spa or a delicious meal at one of the restaurants.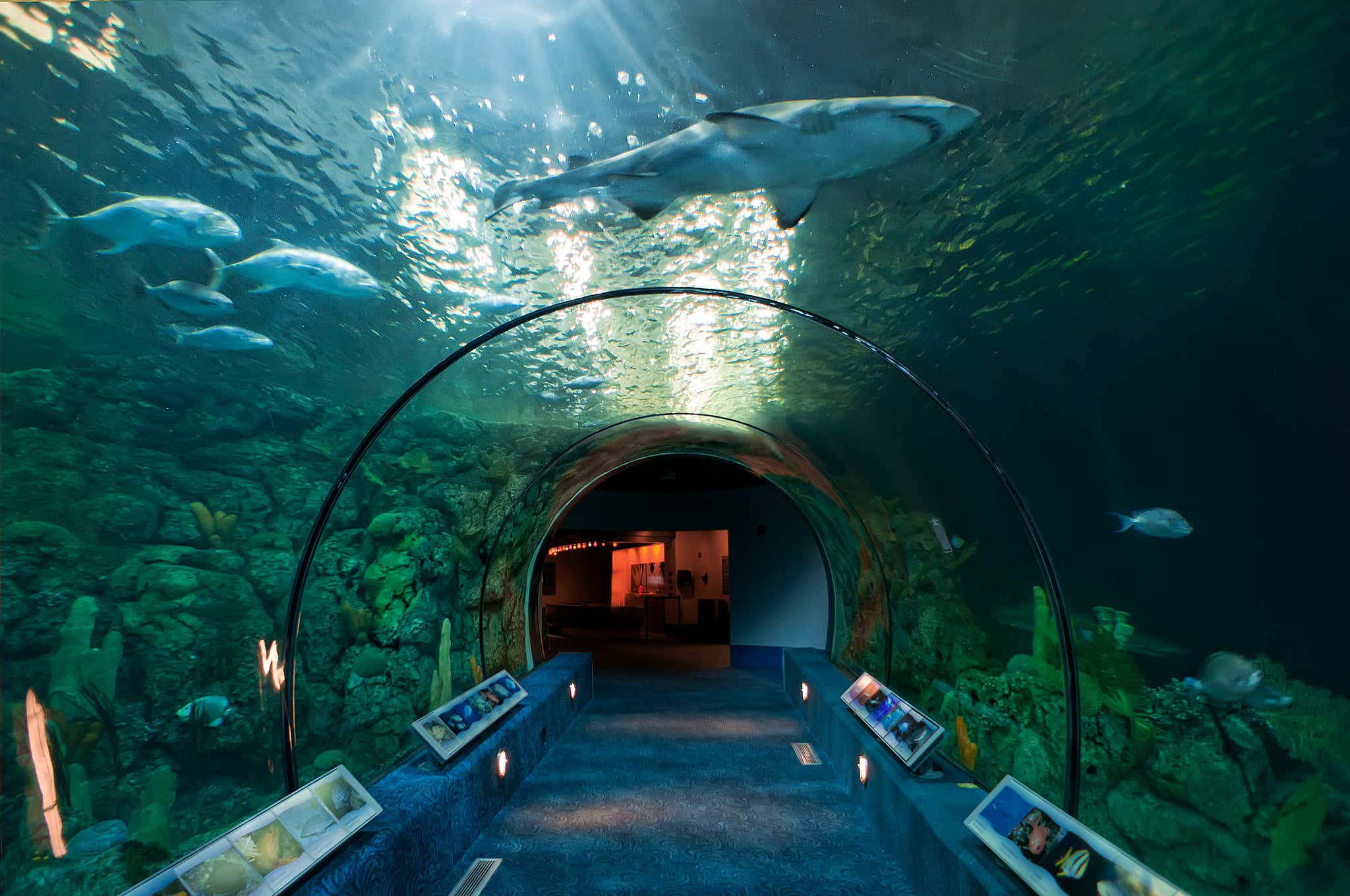 2313 Harborside Dr, Galveston, TX, US
Lots of people know about the pirate history of the Caribbean, but you might not know that Jean Lafitte, a famous pirate, made Galveston his home in 1817. At Pirates! Legends of the Gulf, kids will get to explore a pirate-ship deck and see an actual pirate hook. Kids under five get in free, while admission for kids under 13 is $6.75. Parents must pay the fee of $10 or walk the plank. There are loads of pirate photo ops and a scavenger hunt that's especially fun for kids of reading ages.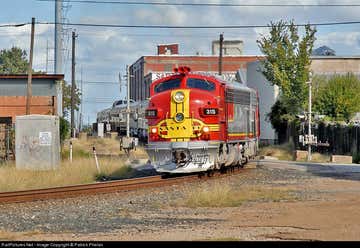 2602 Santa Fe Pl, Galveston, TX, US
Your family can walk in the footsteps of pirates one day, and then, at the Galveston Railroad Museum, sit in the seats of early twentieth-century train travelers the next. Visiting this museum is truly like experiencing a time warp, if only for an hour or so. The replica train station inside even features a white plaster "Ghosts of Travelers Past" display. Try to hit this museum when the sun is out so you can explore the trains outside, including sleeping cars, dining cars, baggage cars, and cabooses. On some Saturdays, you can take an actual train ride. Check their website for the most up-to-date schedules and museum fees. Bonus points if you snag a photo of their library cat!
2323 Strand St, Galveston, TX, US
If you've worked up an appetite with all of that exploring, then you might need to grab a bite to refuel, and because this is vacation, feel free to start with dessert first! If you only have time for one food stop before you hop on a cruise or head back to your hometown, do yourself a favor and visit La King's Confectionery. Their specialty is saltwater taffy—even if you aren't a fan, you'll probably walk away one after you try the sweet treat 30 seconds after it's been wrapped up. The 1950s soda fountain ambiance is fun for kids, and the homemade ice cream is some of the best you'll find in Texas.
2200 Harborside Dr, Galveston, TX, US
Fisherman's Wharf has had a legacy of serving fresh seafood since 1940, but became the go-to spot for gulf shrimp in the 1960s. In fact, their shrimp was served to President John F. Kennedy at the White House. Make sure to order the bacon-wrapped Shrimp Kisses as you unwind on the back patio. Even though the restaurant is located close to the cruise dock, you probably won't have to wait long for a table… but if you do, bide your time by enjoying a happy-hour drink until 7 p.m. or strolling over to see the nearby tall ship Elissa.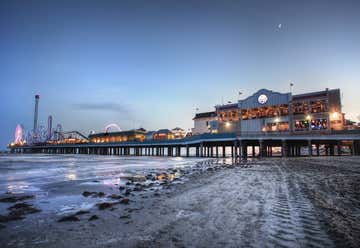 2501 Seawall Blvd, Galveston, TX, US
Need to pack even more fun into your visit? Then definitely check out the Galveston Island Historic Pleasure Pier. You must pay a fee to visit the pier as well for each of the 16 rides, but if you opt for the $26 ride-all-day option and get wristbands in the morning, you can come back that evening to see the boardwalk lit up and catch a sunset. A handful of the rides are for kids at least 48-inches tall, but there are other attractions for kids of all ages, including some water rides, so pack towels and swimsuits, just in case.
Last but not least: Where should you stay while you're making all of these memories exploring the island? You'll find plenty of options, including some chain hotels. But if you're looking for a good deal that's just a 10-minute walk to Pleasure Pier, check out the Ocean Inn. In addition to offering beautiful beach views, the motel is close to a popular Seawall eatery called The Spot, which is one of the best places to get a burger while you're in town.
Clearly, there's no shortage of family-friendly activities, entertainment, food, and education in Galveston. It's kind of amazing that 29 miles covers so much ground and can provide fun for the entire family—kids and adults alike!