When to comes to ghost towns, Oregon might not be the first place that comes to mind when thinking about states that are full of them. But, it's surprisingly full of abandoned settlements that died off as the intoxicating illusion of the golden West faded. Each town's story might feel similar (gold is found, miners come, town grows, railroad passes the town, town dies) but as you visit each, you'll start to notice subtle differences. Some towns lasted longer than others, some moved into more than just mining, and in some, determined local residents refused to let their home be erased from the map... or from history.
It's hard to believe looking at it now, but the Sumpter Valley Dredge dug up nearly 4 million dollars' worth of gold in its day. The now-silent dredge is at the heart of the town of Sumpter which is seeing a bit of a revival, thanks to the fact that the dredge has been turned into part of an interpretive state park. There's a little museum, a few shops and antique stores, and the Sumpter Valley Railroad, making the town a perfect little day trip.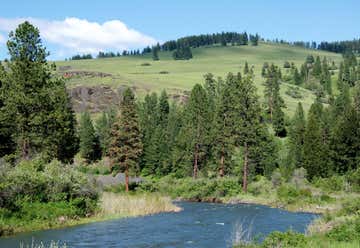 Galena couldn't be more different from Sumpter. While the previous settlement has turned its ghost town-iness into an attraction, Galena has that more authentically abandoned feel. Originally called Susanville (after one of the original inhabitants), it was renamed Galena after the galena ore being mined here. The residents weren't the most creative, I guess. Anyways, meadering the grassy swath of riverbank for abandoned buildings is pretty exciting. Ritter, another nearby town, is worth poking around as well.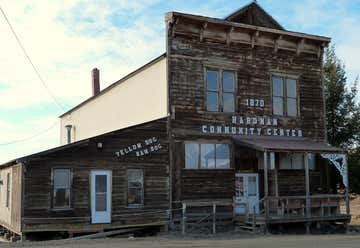 Formed from two settlements called "Rawdog" and "Yallerdog" (much more inventive names than "Susanville" if you ask me), Hardman was, for a short period, a pretty nice place to live. Marketed as a place known for its fertile farmland, it once boasted three general stores, two hotels, two blacksmiths, a saloon, a barber shop, a church, schools, a post office, a newspaper, and a telephone office, two meeting halls, even a skating rink, and a racetrack. Only a few of these buildings still stand, as the town started to die when a railroad was built bypassing the town, but some of the structures left standing are on the National Register of Historic Places. You might find a few friendly locals still living here as well.
This quiet, almost abandoned ghost town called Shaniko was once the wool capital of the world. A major railroad transportation hub, it was a bustling settlement until rail lines started passing it by in favor of other routes. Despite this, the few locals left love their little town. It hosts the Wool Gathering, Pioneer and Shaniko Days, a vintage music festival, and the occasional car show (the town has a barn filled with antique cars you can check out.) There's a jail, a post office, a few shops, and the hotel, which has been lovingly restored. You can feel the residents' love for the town and sense their passion to keep it alive.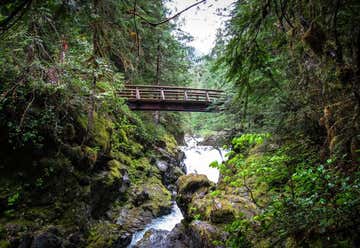 National Forest Development Road 2209, Gates, OR, US
In the middle of the breathtaking Opal Creek Wilderness sits Jawbone Flats. Once a camp for gold miners in the 1850s, it attracted the Amalgamated Mining Co. 1930 as a place where lead, zinc, copper and silver could be processed. It was never terribly successful, and it took until the 1990s for people to see the real value of the town... the beauty and rare ecosystem of the forest around it. It's been protected and you can check out the totally off-the-grid amenities around present-day Jawbone Flats, only accessible via a hike through the gorgeous wilderness.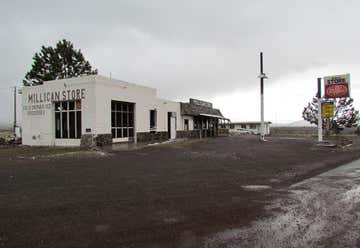 Welcome to Millican, population 4 (as of 2011)! This ghost town is a little less Wild West and a little more... modern day grunge. Because it's mostly a gas station. But it's got a morbid appeal... because its last resident was murdered. It's changed hands a few times since then and has a caretaker today, but it remains one of the more bone-chilling ghost towns in Oregon.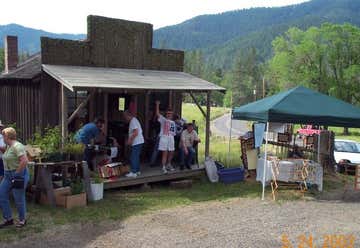 2690-3198 Little Applegate Road, OR, US
There may be only three buildings left in Buncom, but it's still worth a peek. The town's other buildings burned down in a fire, but at its peak it had a post office and a saloon. Because no settlement is a proper town without those two very important things. Check out the post office (circa 1910), the cookhouse, and the bunkhouse, recently restored, and soak up the antique vibes.
Like most of these ghost towns, Golden was established as a gold mining camp (obviously.) The town was abandoned several times over the course of its life, first when the miners here left for Salmon Creek, where more gold had been discovered 1850. Chinese immigrants then took over the abandoned mines, but were kicked out when the original miners came back. From there, the town grew to have a population of about 150. In 1915 a stamp mill was built, and even though the post office closed shortly after, in 1920, the church was rebuilt as recently as 1950. It all makes for an interesting mix of buildings and architecture.