Sponsored Content
I'm fortunate enough to have been able to partner with Roadtrippers & discover the beautiful central coast towns of Cambria & San Simeon. With abounding views of the Pacific Ocean, an overall emphasis on serenity, and plenty of amazing wine - I'm already being beckoned back. I hope you enjoy some of the highlights that I've listed out during my trip!
The Fiscalini Ranch Preserve is one of Cambria's best-kept secrets - and perhaps even in all of San Luis Obispo County. The Ranch is chock full of biological diversity and offers stunning views of the ocean accompanied by possible marine-life sightings. There is a multitude of lovely walking paths: both elevated and closer to the shoreline. It's a great place for an afternoon walk -- & it's also dog-friendly!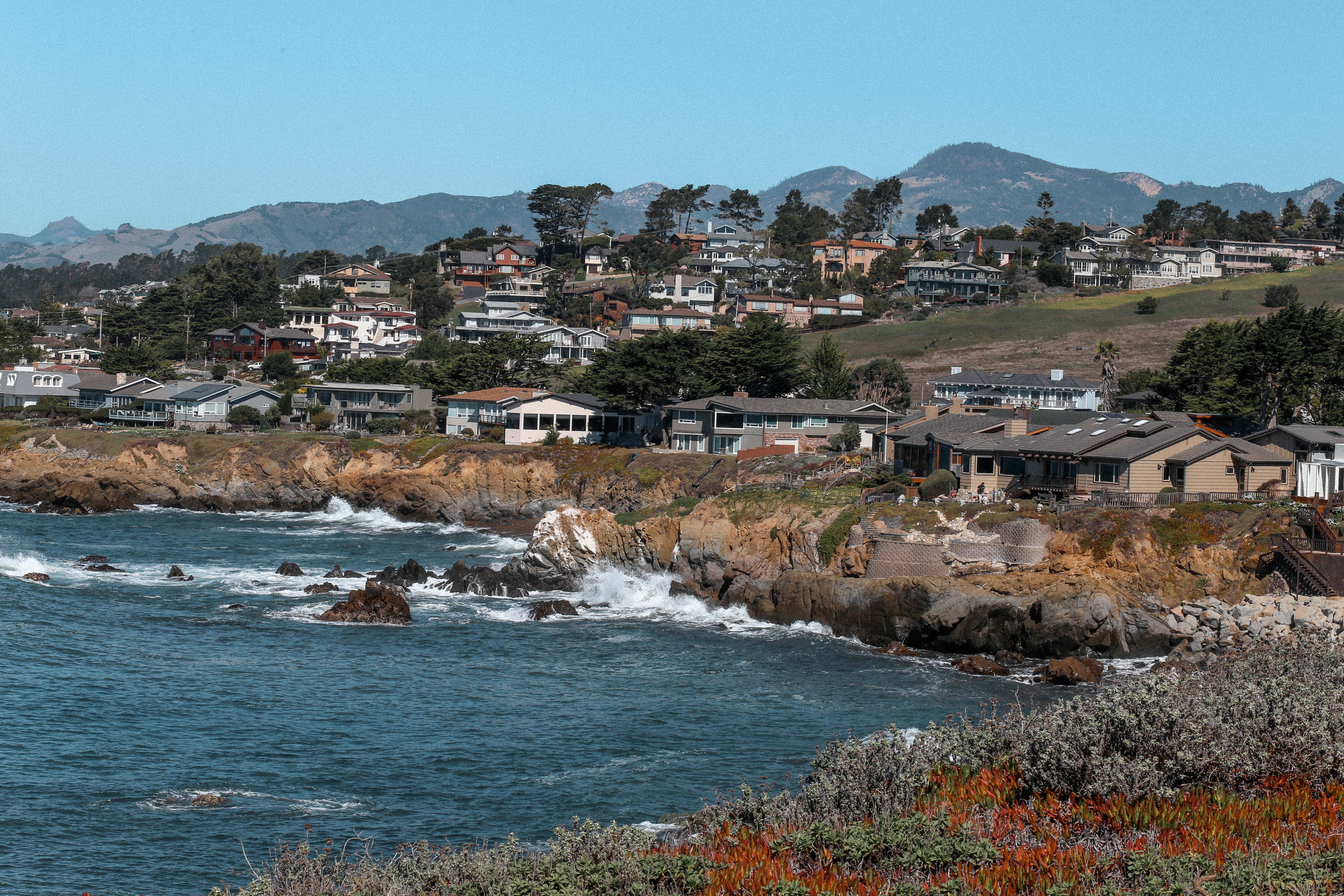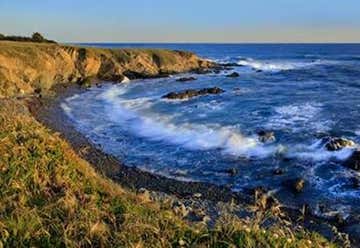 2251 Center St, Cambria, CA, US
The Cambria Historical Society is a great stop to learn more about the town's deeply rooted heritage. The staff is enthusiastic and eager to share old stories of the town founder, merchants, fisherman, and cowboys! Here is where I learned that the town was originally named Rosaville & then was called Santa Rosa before Peter Aloysius Forrester was credited for naming the town Cambria in 1870.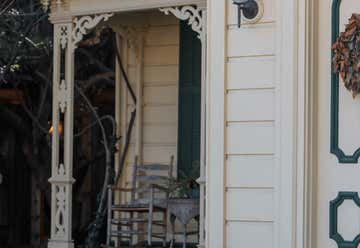 4063 Burton Dr, Cambria, CA, US
The Squibb House is located in Cambria's Historic East Village. It's a charming little Bed & Breakfast that features artisan Amish furniture throughout all of the rooms. The same pieces can be found in the store adjacent to the B&B along with a plethora of other high-quality, hand-made Amish furniture!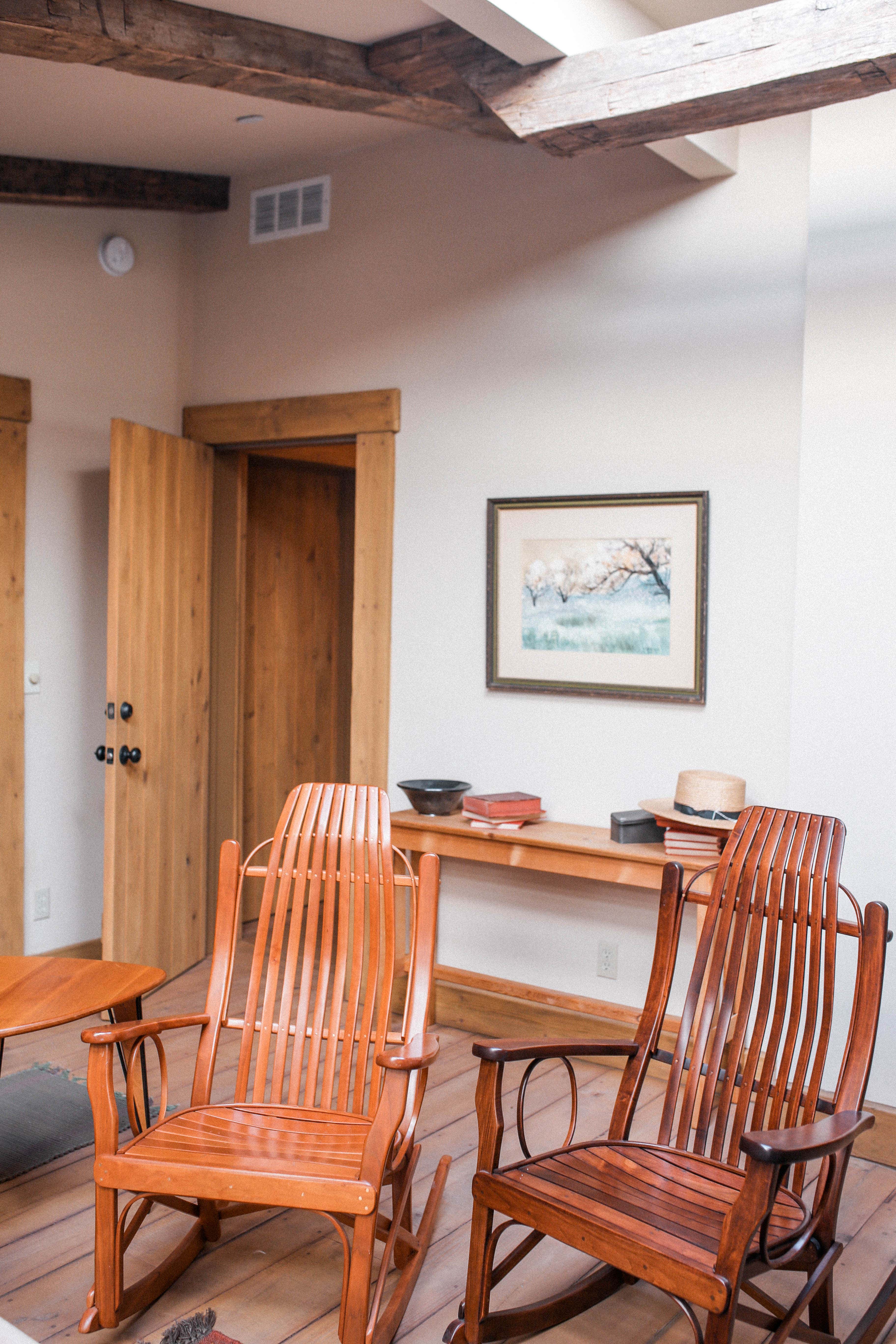 2353 Main St, Cambria, CA, US
The Old Santa Rosa Chapel is uniquely charming. It's positioned on a hilltop that overlooks Cambria's East Village. It's the oldest church in the county and today, it serves as an intimate spot for weddings and other celebrations. I met a couple that was passing through because they wanted to memorialize their wedding that took place here 10 years ago.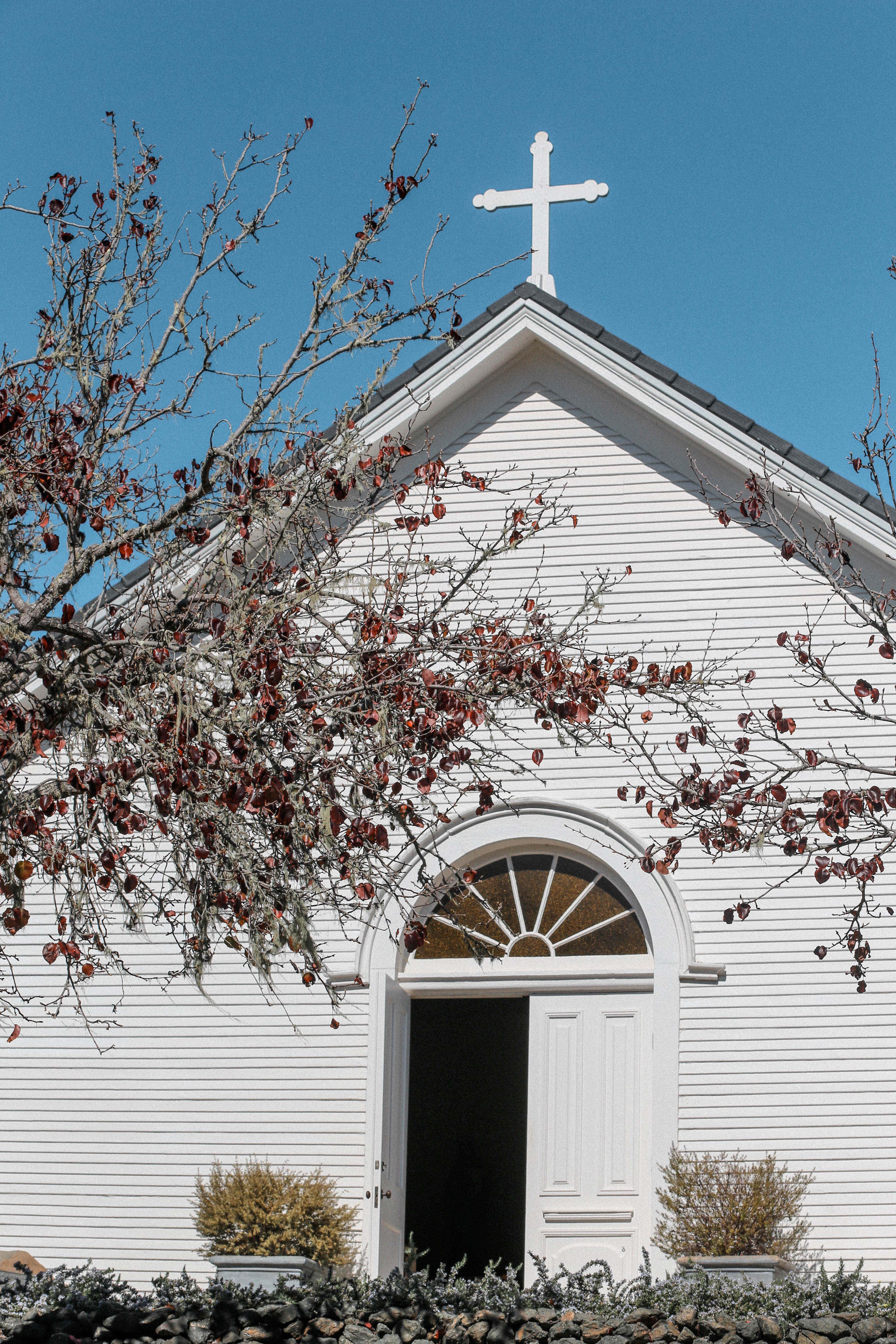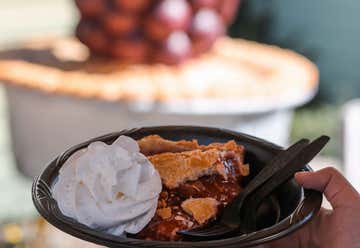 4251 Bridge St, Cambria, CA, US
Linn's Easy as Pie Cafe is a wonderful lunch spot to grab some modern comfort food. They're well-known for their Ollalaberry pie. Even though their pie is anything but 'easy' to prepare, it's certainly easy to devour. The raspberry rhubarb pie is my personal favorite!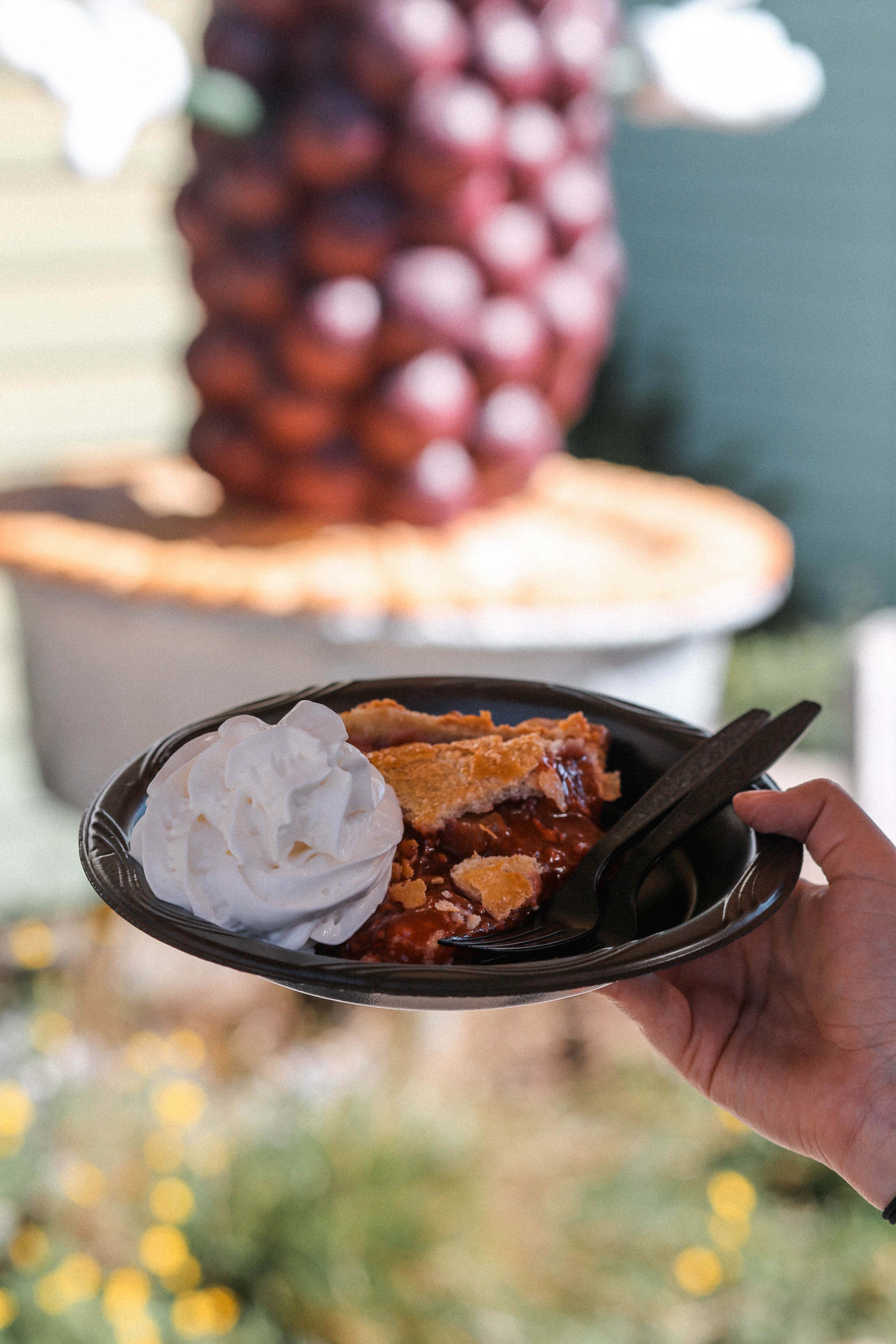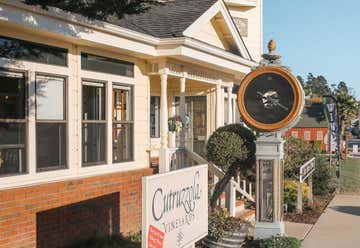 555 Main St, Cambria, CA, US
Cutruzzola Vineyards is located in a coastal valley just outside of Cambria's town center. The estate is nestled on an elevated hilltop and offers amazing views of the nearby Pacific Ocean. If you're a wine lover, then their tasting room in the town center is a must-do! They grow only Pinot Noir and Riesling varietals due to the unique climate. The staff is very warm and knowledgeable. I loved learning about the creative process while enjoying a wonderful glass of Pinot Noir!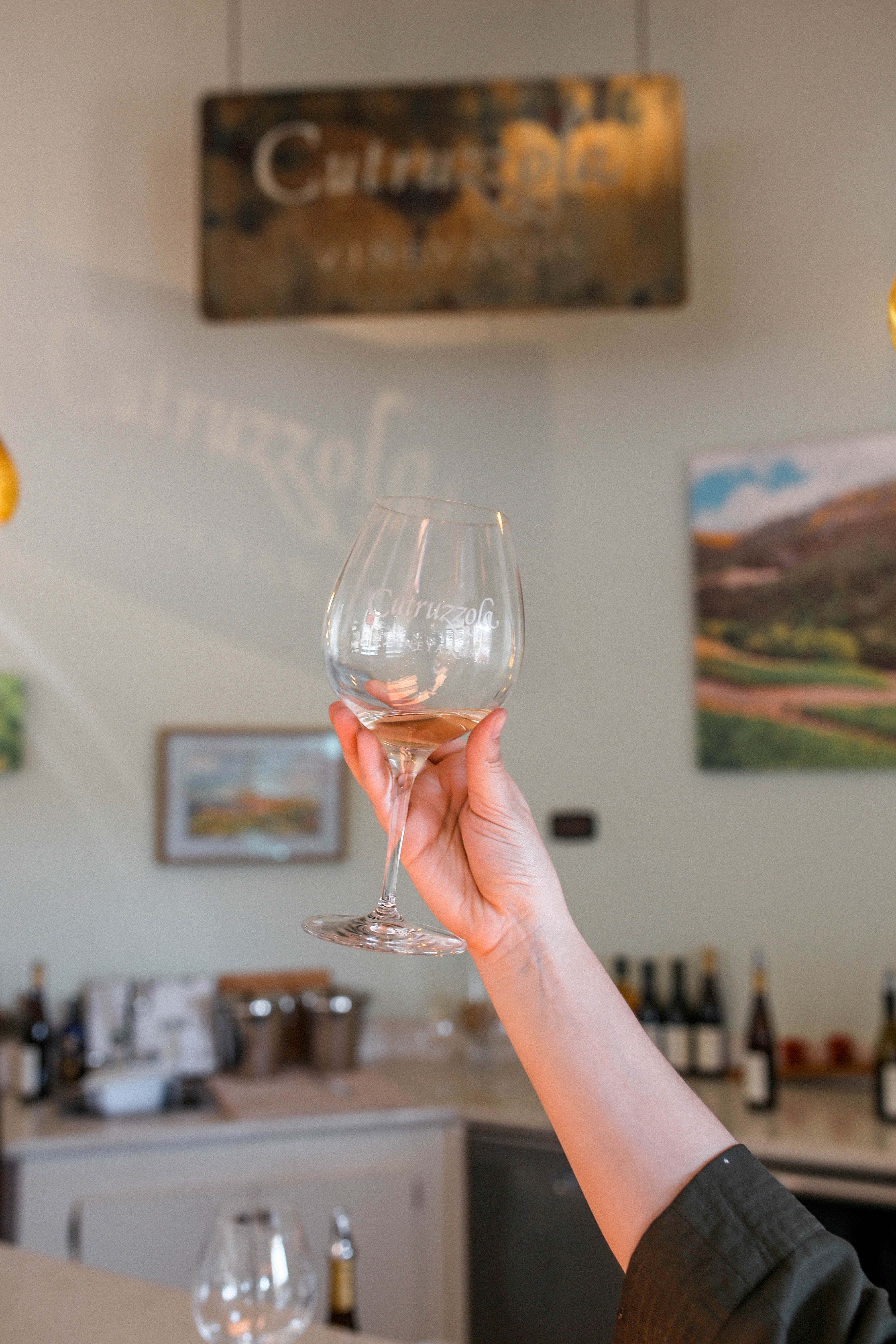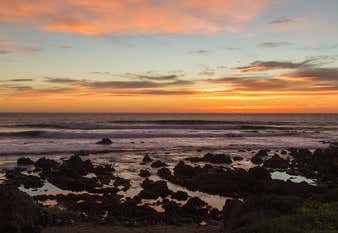 7200 Moonstone Beach Drive, Cambria, CA, US
Oceanpoint Ranch just recently underwent a huge renovation. The rooms are cozy with the perfect touch of modernity. The fireplace in the room was an especially nice featuring during the cooler evenings. I really loved how convenient of a location it was & being able to walk to Moonstone Beach within just a few minutes. The staff was incredibly warm and helpful!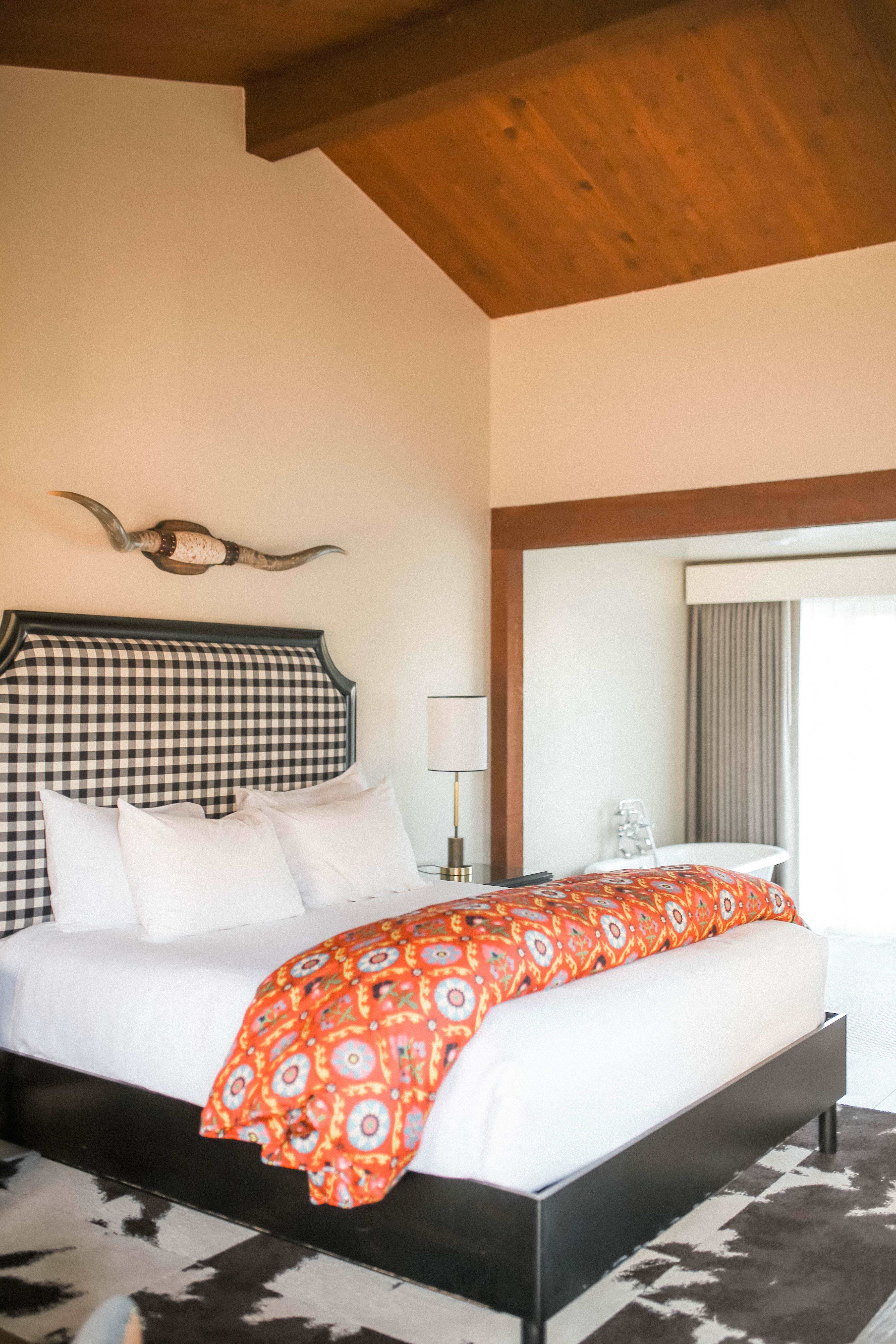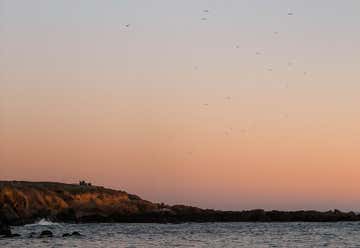 Moonstone Beach Drive, Cambria, CA, US
Moonstone beach is a rare gem. It's ostensibly untouched and serene. I found it very quiet & peaceful. There is a wooden boardwalk along the cliff with scattered benches. I enjoyed exploring the tidepools - it definitely spoke to my inner marine biologist. In a lot of the tidepools, you can find mussels, gooseneck barnacles, limpets, and periwinkle snails!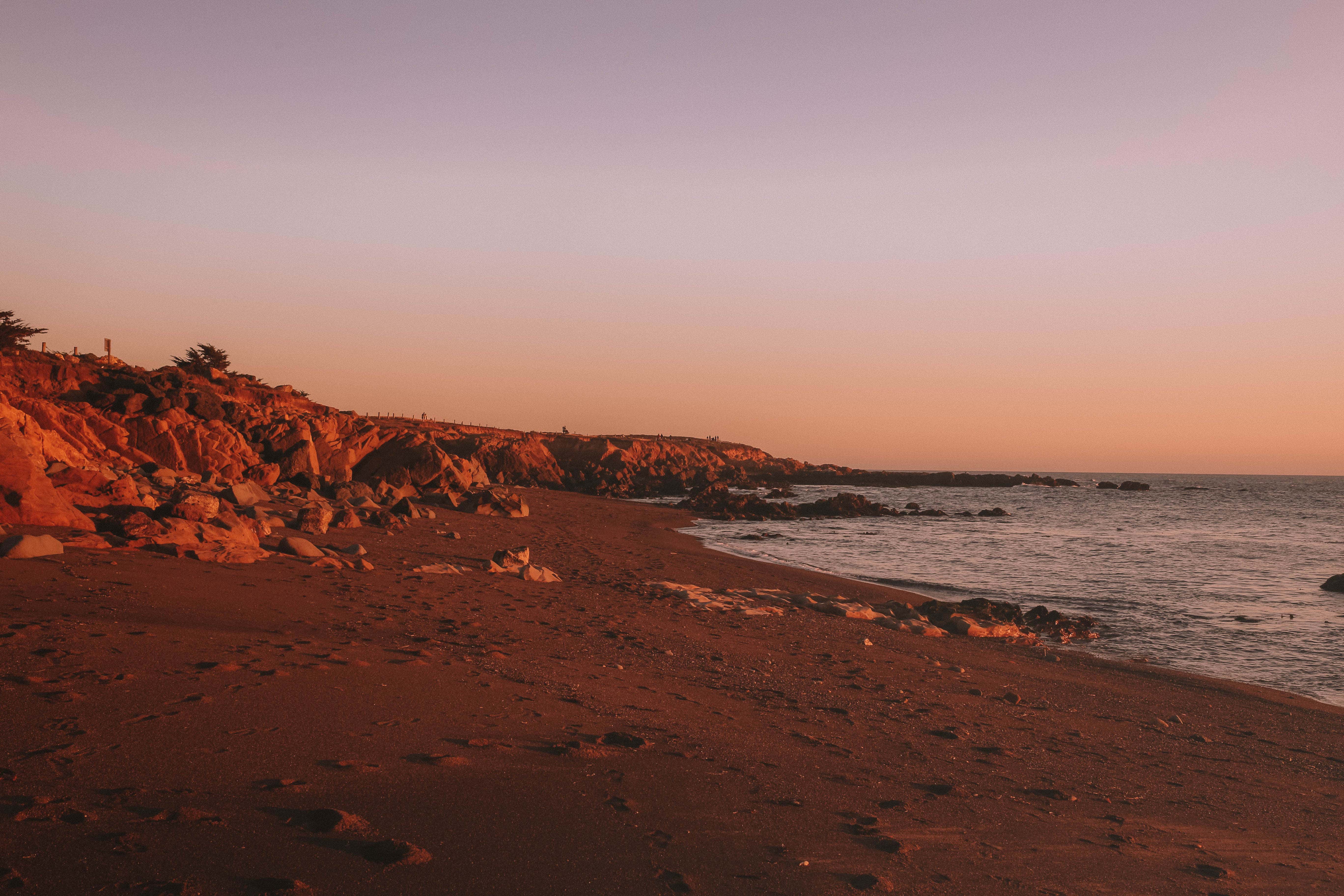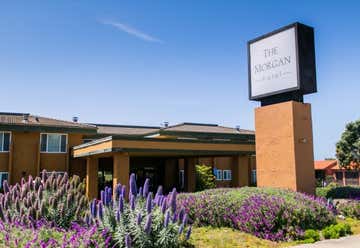 9135 Hearst Dr, San Simeon, CA, US
The Morgan Hotel is practically a stone's throw away from the shoreline. It's conveniently located: approximately 4 miles from Hearst Castle and walking distance from a number of town restaurants!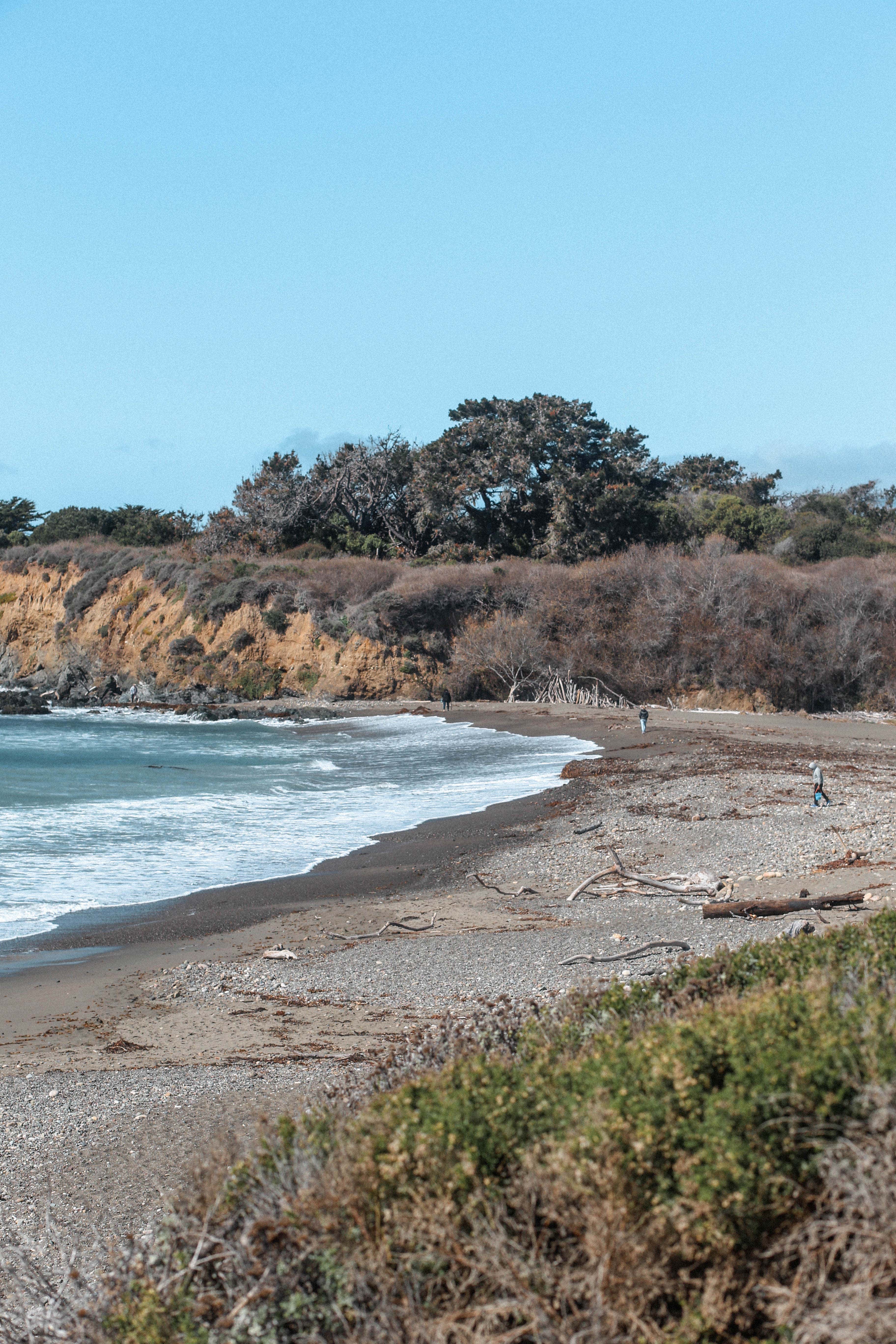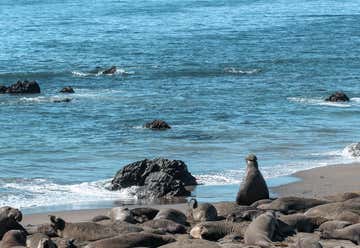 250 San Simeon Ave, San Simeon, CA, US
The Piedras Blancas Elephant Seal Rookery is considered the most easily accessible Elephant Seal Rookery in the world. It's entirely free and open to the public year-round. Since February is right in the middle of peak breeding season, I was happy to be able to able to see loads of baby elephant seals taking a little snooze along the shoreline!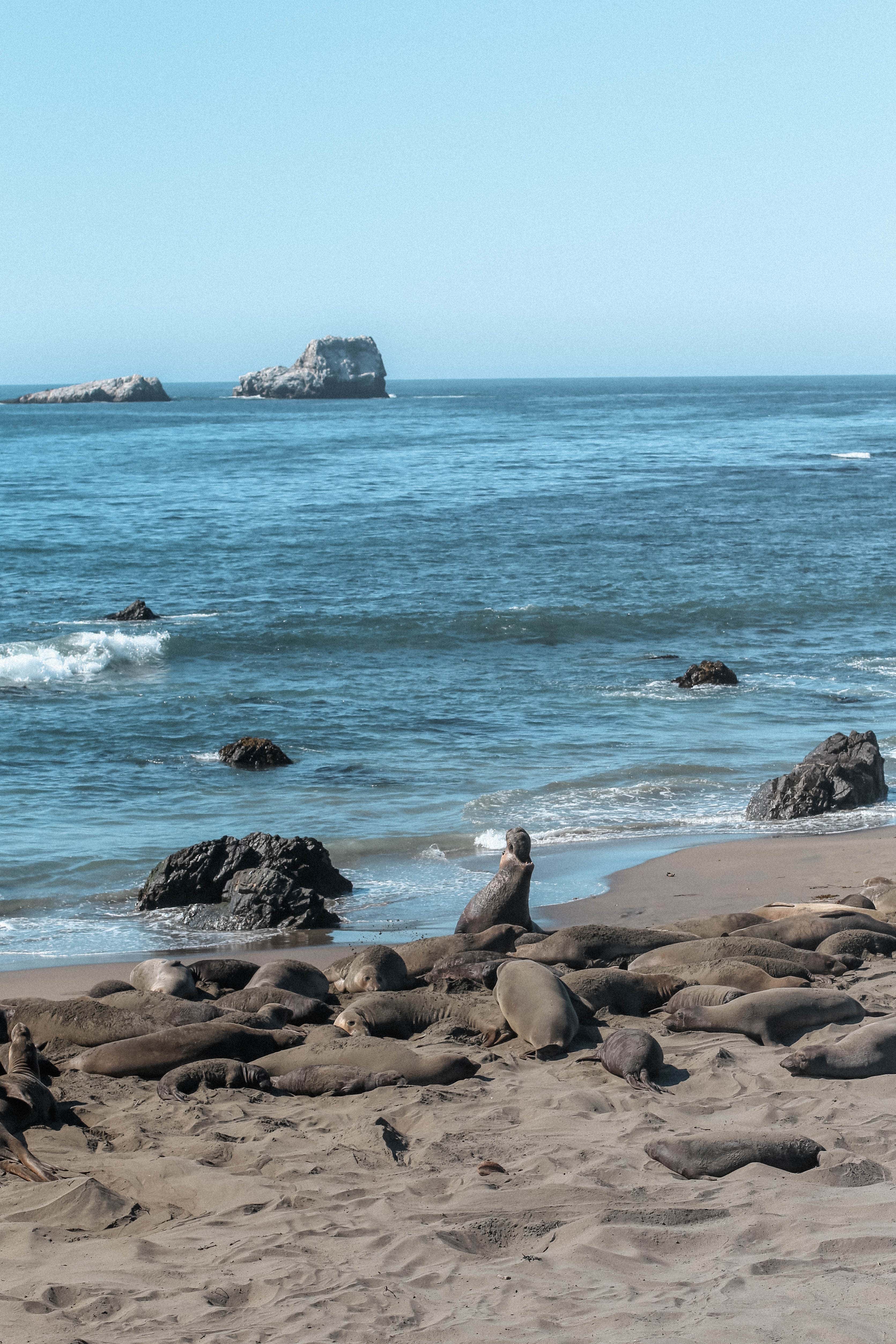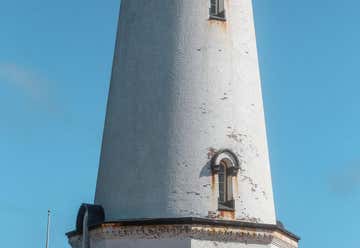 Tours meet at the former Piedras Blancas Motel 1.5 miles North of the light station, Cambria, CA, US
The Piedras Blancas Light Station is currently a historic park and wildlife sanctuary. There are guided tours available that provide a deeper look into the history of the lighthouse & how it came to be. Be sure to check their website for exact dates & times! The views surrounding the light station are absolutely breathtaking. In some parts, you can even see the elephant seals nearby!