With my birthday soon approaching and a growing itch to travel, I headed a few hours south of San Francisco for the weekend to hit some of my bucket list destinations in partnership with Highway 1 and Roadtrippers.
Highway 1 has been called "America's most scenic drive"...and once you drive it you'll understand why. Prepare to enter another world of coastal hamlets, lush woodlands, and vibrant small towns. The 101-mile stretch from Ragged Point to Nipomo is also known as the California Highway 1 Discovery Route, and packs a major punch, boasting some of the most memorable towns and incredible natural beauty along the highway. From the gilded opulence of Hearst Castle, to the quirky charm of Nitt Witt Ridge and the natural beauty of the Guadalupe-Nipomo Dunes, this stretch of Highway 1 through San Luis Obispo County (SLO CAL) is truly the road trip of a lifetime.
From delicious food to courteous staff to one of the most beautiful outdoor areas I've ever seen at a restaurant, Ragged Point Inn is an all around hit. This was our first foodie stop on the trip and we were HUNGRY. We started off with a couple of drinks indoors, right next to some long beautiful windows that look out into their grass area. We were able to take our drinks outside and explore the view. The grassy area paired with the ocean backdrop is so serene that there are actually weddings that are carried out there weekly.
After exploring the outdoor area, we went back inside to finish up our meal. We ordered a delicious fish pasta and a fig and cheese flat bread. The bread was extra crisp and the fish was just as soft as we liked it. After my sister let staff know it was my birthday month, they were kind enough to bring us a delicious eggnog cheesecake. All parts of our experience were here were pleasurable. Ragged Point Inn is a hidden gem right off Highway 1 and I couldn't recommend it more!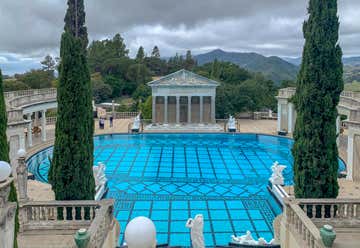 750 Hearst Castle Rd, San Simeon, CA, US
There aren't too many American mansions worthy of being called "castles," but San Simeon is home to one of them. Hearst Castle is just off Highway 1, and it's jaw-droppingly opulent. Completed in 1919, it took over 28 years to complete; with over 170 rooms, it's easy to see why. Plus, the ornate and detailed Renaissance- and Medieval-inspired architecture is unlike anything you've ever seen. And the surrounding area is landscaped to perfection.
The castle has definitely cemented its place in history. The house (and the life of its owner, newspaper magnate William Randolph Hearst) was the inspiration for the classic film "Citizen Cane," and it's Xanadu mansion. There are various kinds of tours offered, and the guides are both friendly and knowledgeable. The Grand Rooms Tour is the best option for first-timers; you can learn about the history, art, and architecture, and you'll get to see the out-of-this-world Roman Pool. Book tickets in advance!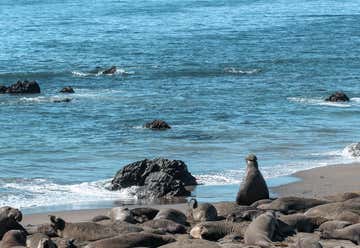 250 San Simeon Ave, San Simeon, CA, US
Dedicated to educating visitors about marine wildlife, the Piedras Blancas Elephant Seal Rookery is a stop everyone will love. Right off the highway, the rookery consists of a boardwalk and other viewing areas, putting you less than 100 feet from one of the most beautiful sea creatures around -- the elephant seal. A non-profit organization run by volunteers, this free attraction is one of the few places in the world where you can safely observe hundreds of elephant seals in their natural habitat. Watch the seals play, splash, and communicate in their distinct style. You'll be entertained by these creatures and their distinctive personalities for hours. When visiting, be sure to go to the elephant seal viewing platform, and also talk with one of the seal "friends" to learn more about these majestic animals.
In contrast to the great luxury of Hearst Castle, the nearby Piedras Blancas Elephant Seal Rookery is home to hundreds of newly shored up seals, adorably resting together. After a long journey of hunting for food in the ocean, elephant seals come to shore to sleep and feed their new-borns. We watched them twist and turn in their sleep all day! Some seals were focused on their sweet slumber while others were intent on fighting each other for the rights of the territory. Their mannerisms and facial expressions were in some ways so similar to humans. You could tell when they were annoyed from being awakened or when they were getting comfy in the warm sand.
The sublime ocean views paired with the adorable seals made this one of my favorite stops on Highway 1. The beach had plenty of parking as well as informative information spread throughout the shore fence. Would highly recommend spending at least half an hour here, just to watch the seals and feel the warm sun set.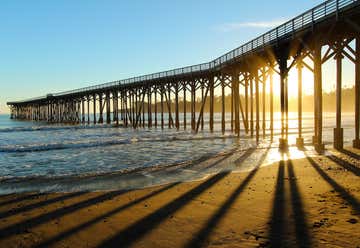 500 San Simeon Creek Rd, Cambria, CA, US
ou can't go wrong with a clear ocean view and that was exactly the highlight of our stop here. The breeze was swift, cooling us down on a surprisingly warm winters day. This was a relatively mini stop, but it's the quality of the time and location that makes a place unique, not always quantity. Picnic tables were scattered throughout the cliff and it was sweet to see families and friends sharing food together by the water, a picturesque moment.
We climbed over some rocks to get to a spot right above the water. My sister and I snagged some pictures of each other but we were mostly enjoying the sweet ocean view. Although the weekend was coming to an end and we were sad to be leaving the SLO area, we were gracious to be able to explore more of our home state of California and all it as to offer, so easily accessible by simply passing through Highway 1. As you can tell, this stop was a reflective one, and although just a memory now, we are excited to be able to share these experiences with you!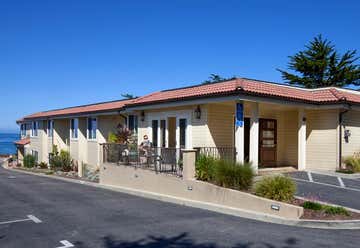 6470 Moonstone Beach Dr, Cambria, CA, US
Driving up to our hotel, Blue Dolphin Inn, the first thing we noticed was how close we were to the beach. The waves sounded sweet and the air was fresh. When we entered, we were greeted by friendly staff that personally took us into the room to explain to us how to use all the appliances and amenities. Our room was equipped with a flat screen TV, spacious bathroom, robes and complimentary take-home slippers, a large comfy bed, coffee and tea, 1 cozy fireplace, and 2 complimentary mint-chocolate chip cookies. For this hotel, it was the little things that made the space so cozy and welcoming. There was even a notebook in our room filled with journal entries from previous guests describing their pleasurable experience.
881 Hillcrest Dr, Cambria, CA, US
One of the most interesting houses you'll ever see, Nitt Witt Ridge is a hand-built "castle on a hill" created by garbageman Arthur Harold Beal, otherwise known as Captain Nitt Witt. Starting in 1928, Arthur spent the next 50 years handcrafting the building from beer cans, sea shells, and other found objects. Some parts of the home are allegedly made from stuff from Hearst Castle. With unique architecture that reflects Art's larger-than-life personality, the house is also filled with an incredible collection of knick knacks he collected over the years. It's a folk art icon, a testament to what a dedicated, self-taught, visionary person can make with seemingly nothing. Current owners Micheal and Stacey O'Malley offer guided tours and ask for a 10 dollar donation.
1240 Knollwood Dr, Cambria, CA, US
The Cookie Crock is a tiny little market in Cambria. Actually, I think this the only market in Cambria. We stopped at this market for some necessities for our room during our stay and to pack a picnic lunch for the beach. The produce selection was plentiful and fresh. We picked up some avocados, cheese, bread and fruits to enjoy by the beach.
4095 Burton Dr, Cambria, CA, US
Quaint restaurant in Cambria with excellent service and food. It was a warm sunny day so we sat in their spacious green garden. As I walked through the restaurant I thought it would make a great place to host a party. There's live music on Sunday evenings and although we could not make it, we imagine the atmosphere would have been cozy. We had the seasonal salad with persimmons and salmon paired with a local wine. The food was outstanding. Combining that with the whimsical décor and lush garden, this place is a hit all around.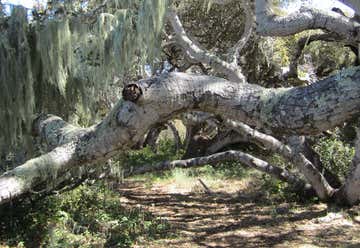 1103 Santa Lucia Ave, Los Osos, CA, US
While making our way down the Highway 1, we stopped at Elfin Forest a state park with dessert vibes and wooden plank trails. We enjoyed this stop for the fact that they made the trail accessible for those on wheelchairs, something that would not be possible or done as easily if left only as sand. The location reminded us of Mexico, with lot of succulents flourishing at the starting point and dessert bushes or plants sprouting alongside our walking route. Some plants were labeled, so we were able to distinguish one from another. The view of the dock was also a plus, accompanied by large mountains on the opposite side. We walked through the trail with ease and comfort. This stop transported us. We felt like it was summer all over again and it was a cute little park that contributed to the melting away of stress that comes along with the hustle and bustle of our typical city life.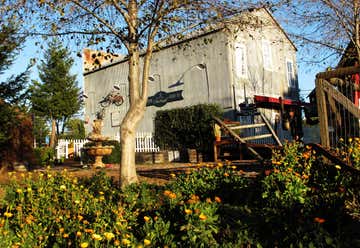 1655 Old Price Canyon Rd, San Luis Obispo, CA, US
Located in the heart of Edna Valley, Old Edna Townsite is a 1800s town that was bought, restored, and turned into a charming little destination with dining, shopping, and accommodations. Spoil yourself by renting one of two vacation rentals on site or staying at the B&B, or just stop by to sample the wares at Edna Hall's Sextant Wine Tasting Room and the delicious Gourmet Deli. Best yet, there are over 25 award-winning wineries throughout Edna Valley to complete your wine tasting trip. The whole place has been lovingly preserved, and has a quirky, 1800s charm that's absolutely intoxicating. Whether you stay here and use Old Edna as a home base for exploring Big Sur and its nearby wineries and towns, or just stop by, it's a cute little gem.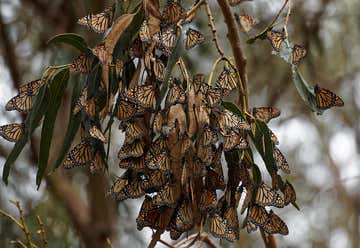 364 N2nd St, Pismo Beach, CA, US
Hanging in bunches from tall, leafy trees are some of the most graceful and stunning creatures of the bug world: the Monarch Butterfly. This stop is most definitely one you won't want to miss. In their great migration towards warmth, eventually reaching Mexico, herds of monarch butterflies stop at the Pismo State Beach Monarch Butterfly Grove to rest. You can literally watch the butterflies huddle together on branches through the park provided telescopes. The quality is sharp and the monarch's unique bright orange color shines. The park rangers are helpful and informative, sharing all kinds of Monarch facts and adjusting the telescopes so you can get the sharpest view. The park also has a cute gift shop where you are able to purchase monarch butterfly apparel, as well as educational materials and art activities for children. This spot is perfect for those fascinated by the beauty of nature. Bring a good camera with a good zoom if you have one, you will want to capture their bright orange colors!
There's nothing quite like taking your vehicle for a spin in the incredible Ocean Dunes State Vehicular Recreation Area, aka California's most epic sandbox. Get lost in the seemingly endless dunes in the comfort of your car, or set up a few beach chairs to soak in the view --- the choice is entirely up to you. The Ocean Dunes State Vehicular Recreation Area is something you have to experience for yourself. Be sure to pull over and spend some time collecting sand dollars to remember your trip by on your way back home. And if you're really feeling adventurous, there are ATVs to rent throughout the park, perfect for adding a little more adrenaline to your trip. Plus, bonfires and camping on the beach are the perfect end to a day of excitement!
There's no better way to explore the beautiful state of California than by taking an adventure down San Luis Obispo's stretch of Highway 1. Whether you're looking to explore the world famous Hearst Castle, make friends with elephant seals, or spend time connecting with nature, this road trip is as close as it gets to perfection.
Driving in our Dune Buggy through golden, soft sand was an experience I'll never forget. The location was wide, allowing us to move around almost aimlessly. The ride is exhilarating, driving up and down sand dunes without fear of falling. Our rental location Sun Buggy Fun Rentals equipped us with all the safety gear we needed, such as helmets and head socks to protect us from sand. The Dune Buggy we used was in great condition and the maps we were given were informative, we didn't even get lost once.