402 Front St, Grand Tower, Illinois United States
Marion, Illinois, United States
645 Joliet Rd, Willowbrook, IL, US
Stop for Brunch. Dell Rhea's Chicken Basket Monday -11 am–9 pm Tuesday - 11 am–9 pm Wednesday - 11 am–9 pm Thursday - 11 am–9 pm Friday - 11 am–10 pm Saturday - 11 am–10 pm Sunday - 11 am– 9 pm
2236 S Kinnickinnic Ave, Milwaukee, Wisconsin United States
Airbnb Todd 414-698-9556. Check-In no earlier than 2:00 pm (Friday).
Saturday (9/30) Itinerary
1947 N Farwell Ave, Milwaukee, WI, US
Grab breakfast around 9:00 am Kitchen opens at 10 am Monday-Friday, 9 am Saturday-Sunday. Bar is open until 2 am nightly (2:30 am Friday-Saturday). They serve their brunch menu exclusively on weekends from 9 am-3 pm. Regular menu after 3 pm
2000 W Wisconsin Ave, Milwaukee, WI, US
http://www.pabstmansion.com/visit/general-admission.aspx Visitors will see the 1-3 floors and learn about the Pabst Mansion and family. Tours are 75 minutes-long, and visitors must go on a guided tour to see the museum. Reservations are not accepted for groups with fewer than 15 people. Tours are first come first serve. HOURS
Monday - Saturday Guided Tours start at 10:00, 11:00, 12:00, 1:00, 2:00, 3:00 Sunday Guided tours start at 12:00, 1:00, 2:00, 3:00 ADMISSION PRICES Adults: $12
2220 N Terrace Ave, Milwaukee, WI, US
The museum is open to the public Wednesday through Sunday from 1:00 to 5:00 p.m. General Admission is $7 for adults. A self guided tour map is included with the price of admission.
3131 S 27th St, Milwaukee, WI, US
Daily from 11:00 am to 12:00 am (Midnight)
116 W Wisconsin Ave, Milwaukee, WI, US
Stephen King Book Reading starts at 8:00 pm. Ticket pick up at Will Call around 7:00 pm.
Sunday (10/1) Itinerary. Check-Out is no later than 12:00 pm (Sunday). Rental Car must be returned by 10:00 pm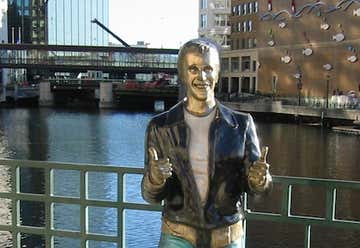 117 E. Wells St, Milwaukee, WI, US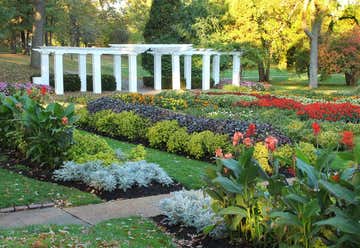 7001 22nd Ave, Kenosha, WI, US
2117 75th St, Kenosha, WI, US
One hour later stop for lunch... 11 am – 2 am every day - CASH ONLY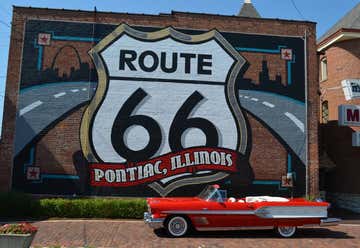 110 W Howard St, Pontiac, IL, US
Marion, Illinois, United States
Return Car Rental to Hertz no later than 10:oo pm Sunday (10/1).
Grand Tower, Illinois, United States
Arrive home around 11:00 pm