There's a reason that Michigan is such a popular destination for vacationers: It's got a little bit of something for everyone, from hiking trails to museums to beaches. It's also a stunningly gorgeous corner of the US, with dense woodland, sandy shoreline, stony cliffs, and loads of waterfalls. The quiet and peaceful charm here makes it a great destination for beginners looking to try their hand at camping, or anyone who wants to enjoy some natural beauty while still taking it easy. If you're ready for a vacation unlike any other, step out of everyday life and into one of those mesmerizing Pure Michigan commercials with a trip to the state's Upper Peninsula!
Located right where beautiful Lake Huron and Lake Michigan meet, this KOA is surrounded by the beautiful Northwoods and water all around. During the day you can walk the beaches, hike a trail, fish, and take a free ride to the ferry that takes you to Mackinac Island, a true Upper Peninsula experience, and at night, you can relax at your cabin or campsite and enjoy a round of putt-putt or a dip in the pools. It's open seasonally, between May and October, so it's perfect for your summer adventure.
W17323 Main St, Curtis, MI, US
There's no better road trip stop than a nostalgic classic ice cream parlor. A landmark and local favorite established in 1926, Chet and Pat's Olde Fashion Ice Cream Parlour also has a full dining menu in addition to fountain favorites. You can also order banana splits, a special sundae for nearly every ice cream flavor, and pie. Expect huge portions, so be careful of brain freezes!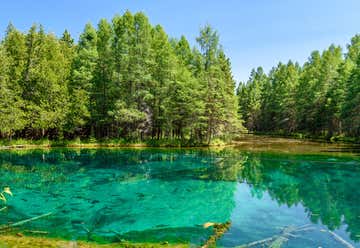 Palms Book State Park, Manistique, MI, US
Given the name "mirror of heaven" by Native Americans, Michigan's largest natural freshwater spring spews out 10,000 gallons a minute and earns a top spot as one of the area's most popular tourist attractions. Inside of Palms Book State Park, you can walk right onto the observation deck and watch the emerald bubbling spring through the see-through floor, or take a ride on the rope-powered, glass-bottom ferry across the spring and check out the fish below!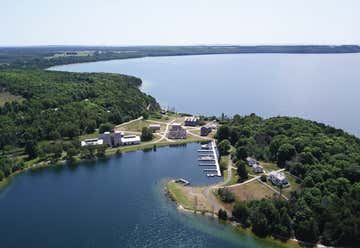 4785 II Road, Garden, MI, US
From 1867 to 1891, right in the Upper Peninsula between Escanaba and Manistique, the iron ore town of Fayette was a bustling community. Today, it's a well-preserved ghost town. Give yourself plenty of time to go through the 20 historical building and multiple scenic overlooks and enjoy the tour through the town's eerily interesting past. There's even a five-mile hiking trail that winds you through forest and to the beach! Feeling extra adventurous? You can even scuba dive in Snail Shell Harbor at certain times of the day!
2223 Ludington St, Escanaba, MI, US
The Stonehouse & Carport Lounge provides a casual fine dining experience that is unique to the U.P.! This hidden gem has something for nearly everyone. The Stonehouse serves up freshly caught local fish, an extensive woodfire menu, and even salads worth raving about. The dark, steakhouse atmosphere and up-to-date menu will keep everyone happy. The Carport Lounge is the cocktail bar attached, where you can relax with a drink and enjoy the evening.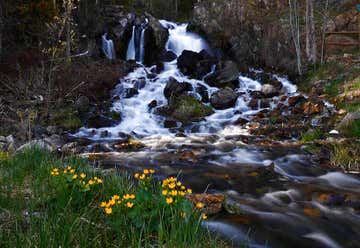 Pull off along the north side of US 2 about six miles east of Iron Mountain and you'll come across a serene waterfall setting. Fumee Falls is perfect for a photo op, a relaxing picnic, or just a quick stretch. Right from the parking lot, you'll hear sounds of the flowing water and you only need to walk just a few minutes across a footbridge to see the free natural gem. It's best viewed in the spring, or after a rainfall!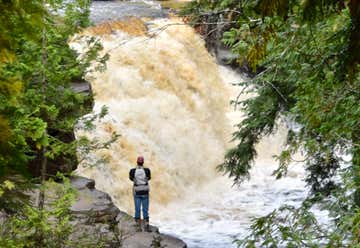 Old US Highway 41, L'Anse, MI, US
Put aside an hour of your day to take in yet another set of beautiful waterfalls at Canyon Falls Roadside Park. An easy 10-minute walk gets you to the main attraction, so this is the perfect little adventure for roadtrippers of all ages. These are said to be some of the best falls in the state, so you'll definitely want to make sure you have your camera!
Brockway mountain, Copper Harbor, MI, US
There's more to the U.P. than just waterfalls and ghost towns. Brockway Mountain Drive is an almost 9-mile scenic drive that highlights the beauty of the shores of Lake Superior. You can spy Isle Royale National Park, Copper Harbor, and other landmarks from the route's scenic overlooks as it winds its way along Brockway Mountain. It's a cruise worth detouring off your route for, as the views are a great reminder of why the Upper Peninsula is so beloved by locals and visitors alike.
119 S Front, Marquette, MI, US
For over 100 years, The Vierling has been a talking point in Marquette. After just a few decades of being open, the saloon closed its doors once Prohibition took hold, but in 1985 the building was restored as the Historic Vierling Saloon and Sample Room. Sit on the patio or towards the back of the restaurant for a gorgeous overlook of Lake Superior while enjoying a cheeseboard or some locally caught whitefish and drinking their very own beer they brew right on site.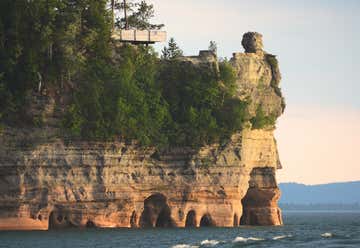 Headquarters on Sand Point Rd Between Munising and Grand Marais, Munising, MI, US
Pictured Rocks National Lakeshore is one of the most jaw-dropping natural settings in America... after one visit, you'll know what we're talking about. Hike around, take one of the three boat tour options or kayak this 40 mile stretch of Lake Superior. Don't miss out on a visit to Miner's Castle, the most famous of the dramatic and popular lakeside cliff and rock formations. The cliffs are streaked with colored minerals like iron, copper, and manganese, and that's what gives this landmark the name "Pictured Rocks". The photo ops are seemingly endless!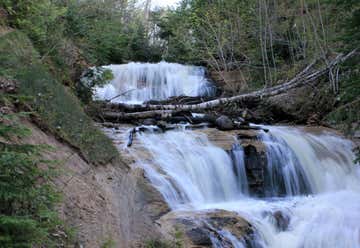 On the eastern side of Pictured Rocks, keep the adventure going by visiting more waterfalls! A visit here is worth the 100+ steps down to the falls... this is one natural feature that you don't want to miss. They're especially picturesque after a rainfall! Fun fact: the 1856 shipwreck "Superior" currently lies at base of the falls!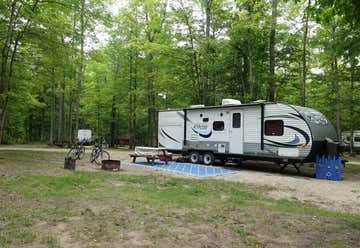 13724 State Hwy M-28, Newberry, MI, US
Golf, putt-putt, swimming in the pool, ice cream socials, and movies projected on a big screen during nice weather are just a few of the fun things Newberry KOA has to offer. Kick back and relax while taking in the beauty of the Upper Peninsula with a night here in a cabin or at an RV or tent site. No matter what kind of trip you're looking to have, the Newberry staff will be sure to meet your needs! Plus, the campground is in a great location right near some of the coolest spots in the U.P., so it's just as convenient as it is accommodating!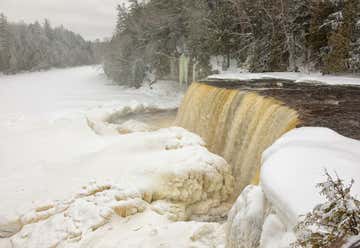 41001 W M-123, Paradise, MI, US
At this point in the trip, you might be asking yourself something like, "Why on earth are there so many waterfalls here?" It's because this area is known as the Munising Formation, and it's home to plenty of hard sandstone and lots of streams, which wear away the rock into bubbling, babbling waterfalls. The Munising Formation spans from Tahquamenon Falls to Laughing Whitefish Falls, both of which are well worth checking out, especially Tahquamenon Falls State Park. It is open year round and features 25 miles of hiking trails and the impressive Upper Falls, which are nearly 50 feet tall and are more than 200 feet across. A restaurant and gift shop is located here as well, so take advantage and spend an afternoon exploring and soaking in the beauty.
Want to include a little more learning on your family vacation? Or maybe you're just interested in the odd and interesting? Either way, make a stop at the Great Lakes Shipwreck Museum. This institution displays artifacts from shipwrecks located in the Whitefish Point Underwater Preserve, a famously dangerous area for ships to pass through. They even have the bell from the wreck of the SS Edmund Fitzgerald, one of the most famous sunken ships in the Great Lakes. Not only is the museum a great experience, but there is also a real lighthouse and a killer view of Lake Superior! It's open May through October and tickets cost $13 a person.
There are few places that are as filled with roadside fun and natural beauty as the Upper Peninsula of Michigan. It's a quiet sliver of the country that's perfect for both hanging out at the beach or spending lazy days at the campsite pool, and for doing some serious hiking and hidden gem hunting... so no matter what you're looking for from a trip, the U.P. is a vacationer's wonderland.