So, this is basically a list of most (but not all) of the little pit stops or points of interest we could check out on our drive from the hotel in Fort Lauderdale down to Key West. We obviously can't do them all, but there's some good stuff here, and some of them are just quick little stops!
2081 Griffin Rd, Fort Lauderdale, Florida United States
19200 SW 344th St, Homestead, FL, US
This fruit stand in Homestead is supposed to have really good smoothies and milkshakes in addition to...lots of fruit! Could be a good breakfast/snack stop along the way if we opt for the Everglades stop up next.
40001 State Rd 9336, Miami, FL, US
Ok. So, I didn't really want to pin Code Red Charters, but this is also the location of the Everglades Visitor Center on the way to Anhinga Trail, which is a potentially great spot to check out some Florida wildlife. It's a short 0.8 mile (roundtrip) trail.
58000 Card Sound Rd, Homestead, Florida United States
Alabama Jack's - a super casual spot in Key Largo that allegedly has awesome conch fritters.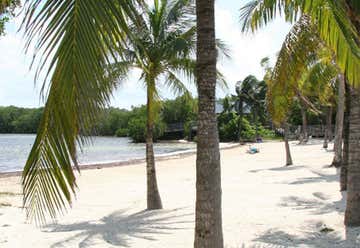 102601 Overseas Hwy., Key Largo, FL, US
State park with a beach, snorkeling, glass bottom boat tours, etc.
99336 Overseas Hwy, Key Largo, Florida United States
Mrs. Mac's Kitchen for the first of many key lime pie tastings, perhaps!
99202 Overseas Hwy, Key Largo, Florida United States
This is just a quick photo opp stop in front of a huge ocean life mural.
86700 Overseas Hwy, Islamorada, Florida United States
Another photo opp stop with a giant lobster sculpture. Plus, a combo of sort of tourist trap type shops but also some shops featuring local artists.
200 Morada Way, Islamorada, Florida United States
Florida Keys Brewing Company. 'Nuff said.
77522 Overseas Hwy, Islamorada, Village of Islands, FL, US
This is really the only place on this list I've actually been to previously on a drive through the Keys...and I love it. Is it a tourist trap? Sure, but in the best way possible (well, at least to me). You can stop here for a bite at the Hungry Tarpon AND you can also grab a $3 bucket of fish to feed the hungry tarpon that come hang out by the dock.
36850 Overseas Hwy, Big Pine Key, FL, US
Because...award-winning beach. I'm fairly confident that, for some reason, Roadtrippers is mixing up the order of Bahia Honda and the Pigeon Key Visitors Center. I believe we come to Bahia Honda after Pigeon Key.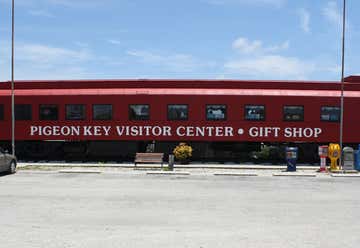 1 Knights Key Blvd, Marathon, FL, US
Another stop we probably don't really have time for, but would be cool to check out. Unfortunately, it involves about a 2-hour detour from our drive because you have to take a quick ferry over and hang out for a while until the ferry comes back around. Ferries, I believe, leave the visitors center at 10, 12, and 2.
Key Deer Boulevard Off U.S. 1, Mile Marker 30, Big Pine Key, FL, US
More wildlife spotting! Blue Hole is an abandoned quarry that is now filled with freshwater, and it's part of the National Key Deer Refuge. Also, key deer are adorbs.
4 Bat Tower Rd, Upper Sugarloaf Key, Florida United States
This is just a quirky roadside attraction known as Perky's Bat Tower. Built in 1929, it's basically a failed attempt to attract bats for purposes of mosquito control - not a single bat ever moved in.