Whether you've already experienced what it's like to road trip down Route 66, or you're just looking for a journey that's a little more off-the-beaten-path, it can be hard to find a road trip that has the same rich history, distinctive personality, welcoming little towns, and nostalgic vibes. If you're in search of another road that might offer the same experience, then look no further than the Blues Highway, aka US Route 61. Rather than traveling East/West like Route 66, the Blues Highway is a North/South road that cuts through the South, right into the heart of Blues Country. Sure, it might not have the neon and kitschy mid-century vibes of Route 66, but it does have the same atmosphere of authentic Americana that makes a trip along the road worth it.
To get your trip started in the right mindset, start in Memphis and visit the Memphis Rock 'n' Soul Museum, right at the corner of Highway 61. The museum offers a glimpse at Memphis' rich music history, with a comprehensive display showcasing their musical roots. Learn about how the city began with rural music from sharecroppers in the 1930s, and all about its musical heyday in the 1970s. The museum offers a digital audio tour with over 300 minutes of information, so get ready to sing and even dance along to the history.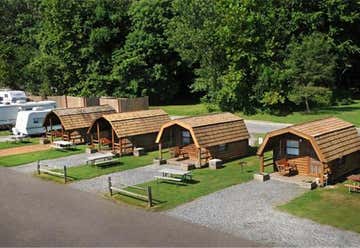 3691 Elvis Presley Boulevard, Memphis, TN, US
Within walking distance of Elvis Presley's famous home, Graceland RV Park & Campground is the perfect place to stay on your trip. The campground offers plenty of RV hookups and is known for its clean grounds and friendly staff. Whether you're in a simple pop-up or a luxe RV from Thor Industries, you'll feel extra comfy here. The campground also is connected to a beautiful park where hiking trails abound!
During your stay, make sure to call up Marlowe's Restaurant in Memphis. The restaurant will pick you up from the campground in their famous pink limousine and take you over to get some of the best ribs you'll ever eat!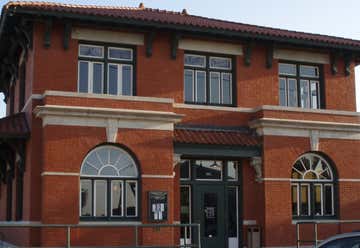 141 Cherry Street, AR, US
The next stop on your trip as you head south is the Delta Cultural Center, located in Helena, Arkansas. The center is a testimony to the rich and exciting history of the Delta region, which encompasses 27 different counties in the area. The museum hosts a score of interactive exhibits, historic buildings, and plenty of rotating features, many of which involve the area's deep blues history. Pro tip: admission is free!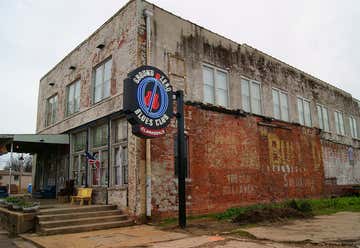 387 Delta Avenue, Clarksdale, MS, US
Continuing on your authentic Delta experience, check out a show at the Ground Zero Blues Club in the incredible little town of Clarksdale, Mississippi. Named after the area's popularity for blues musicians from around the country, the club offers live music from Wednesday through Sunday night every week. As you watch some of the most authentic Delta blues music you can find anywhere, you can snack on some of their delicious foods; the fried tamales are a local favorite. Clarksdale is an unpretentious town that's overflowing with soul and charm, and the locals turn out to hear the music every weekend.
Oh, and if you're lucky, the owner will be in... the place is run by Academy Award-winning actor and Mississippi Delta resident Morgan Freeman!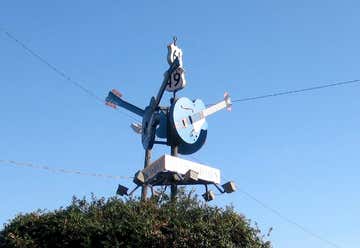 599 N State St, Clarksdale, MS, US
Known as the place where blues artist Robert Johnson sold his soul, the Devil's Crossroads is a site with a rich and ominous history. Legend has it that Johnson had a dream to become a blues musician, and was "instructed" to take his guitar to a crossroad near his home, where he was met by the Devil. The Devil took his guitar and played him a few songs, and then returned it to him, thus giving him blues guitar mastery. Although the story is more myth than fact, the sign that stands in the place where the event occurred is definitely worth a visit... it's a sweet photo op for those who love roadside kitsch.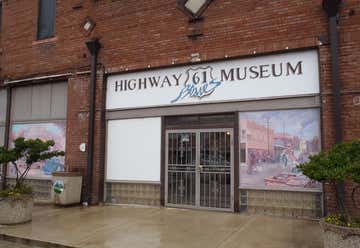 400 N. Broad Street, Leland, MS, US
The Highway 61 Blues Museum is a hidden gem that highlights the heavy influence that the town played in both the blues and rock and roll movements. The museum is small, but hosts a wide range of photos and information about influential artists across the decades. The museum only asks for a small donation fee for entry. You might even find Pat Thomas there, playing as you browse the displays!
1625 Culkin Rd, Vicksburg, MS, US
A great stop for some traditional Cajun cuisine, T'beaux's Blues Le Roux is your next stop on your Route 61 adventure. The restaurant is housed in an old gas station, and is now a testament to the Delta area's Creole history. The restaurant is known for many of its delicious dishes, including crawfish, boudin balls and bread pudding.
640 S. Canal Street, Box C, Natchez, MS, US
Located in Natchez, Mississippi, the Museum of African-American History is a great place to learn about the important history of African Americans in the Natchez area and across the country. The museum hosts a collection of art, artifacts, and cultural information, as well as exhibits pertaining to the history of the Natchez area. These exhibits include information about the Rhythm Nightclub fire, the Southern slave trade, and literary works from author Richard Nathaniel Wright.
The museum curator is known to come out and speak to patrons personally about the history of the museum and the surrounding area. This is a must-see for any culture buff!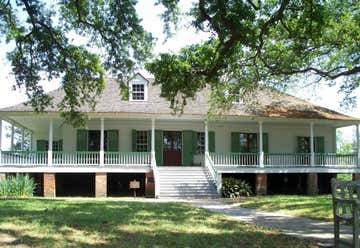 2161 Nicholson Dr, Baton Rouge, LA, US
Located in Baton Rouge, the capital city of Louisiana, Magnolia Mound Plantation House is a beautiful and educational stop on your Blues Highway journey. The plantation is a rare remnant from a period of French settlement, and now serves as a testament to French Creole culture. The plantation property has a museum house, a hearth kitchen, a garden, and a few other original buildings for the public to tour.
Guided tours are $10 per person ($4 for kids), but the museum is free to enter on the first Sunday of every month.
Finish off your trip at NOLA's most iconic music venue, Tipitina's French Quarter. Established in 1977 by a group of young music lovers, the spot is now an international music destination. From a big name supergroup to a little-known act, you never know what show might be up that night! The venue has shows going on most evenings, and their box office is open Monday through Friday. Unless specified, all shows are 18 and up, so make sure to find a babysitter for the kids.
From camping out in front of Elvis' mansion to munching on Cajun food at a hidden gem, your Highway 61 trip will be unforgettable. So what are you waiting for? Get the bags packed, pop in your CD of choice, and get ready for a ride down America's Blues Highway!