In today's world, people are all about getting out there and finding places that are extraordinary... but sometimes, places that we expect to visit wind up being the most unexpectedly amazing. I have a great passion for traveling and am always eager to touch ground in places I'd never been before, whether it's a hidden gem, or a big city.
As I've made my way through the 50-state list, West Virginia and Washington D.C. have always been near the top. A visit to Washington D.C. is a pilgrimage that many, many people make, for the history and for the experience; it's an essential trip for any American to make at least once. I am a history nerd at heart, so getting to experience the beauty of both the natural and cultural sort, definitely excited me... and I found that popular destinations like Harpers Ferry Battlefield, Arlington National Cemetary, the Washington Monument, and more wound up being even more awe-inspiring than promised.
The route we took was from Genoa, Ohio to Harpers Ferry, West Virginia. Your first thought is probably "Where in the world is Genoa, Ohio?" and your second is probably something like, "That seems like a far drive." While it wasn't the farthest I've ever driven, it was easily one of the more scenic routes I've experienced. Life pro tip: avoid the turnpike and take the scenic highways whenever possible!
The first big stop was Moundsville in West Virginia. If you're never heard of Moundsville until now, you're in the same boat I was in while I was researching for this road trip. Named after an ancient Indian burial mound located in the heart of the town, Moundsville is a classic southern small town. It's got quaint architecture, winding country roads, antique shops, friendly diners filled with locals, the whole nine. Southern charm at its finest, you could say.
Oh, yeah... and it's got a haunted prison, too.
The haunted prison, formally known as the old West Virginia State Penitentiary, is open for tours. In operation from 1876-1995, it is widely recognized as one of the most haunted prisons in the United States. Over the course of its run as an active prison, 998 inmates' lives were taken while incarcerated here. Before the Death Penalty was abolished in the state of West Virginia in 1965, inmates on Death Row were either hanged or sent to the electric chair (nicknamed "Old Sparky"). Several inmates were murdered as well, as fights and riots among the prison population often broke out. The incredibly in-depth, 1.5 hour walk-through tour of the facility offers a look at several of the prison's incidents. If you're up for some eerie "fun facts" and a few spooks, you HAVE to check this place out. It's up there with the tour of Alcatraz, as far as historic prisons go.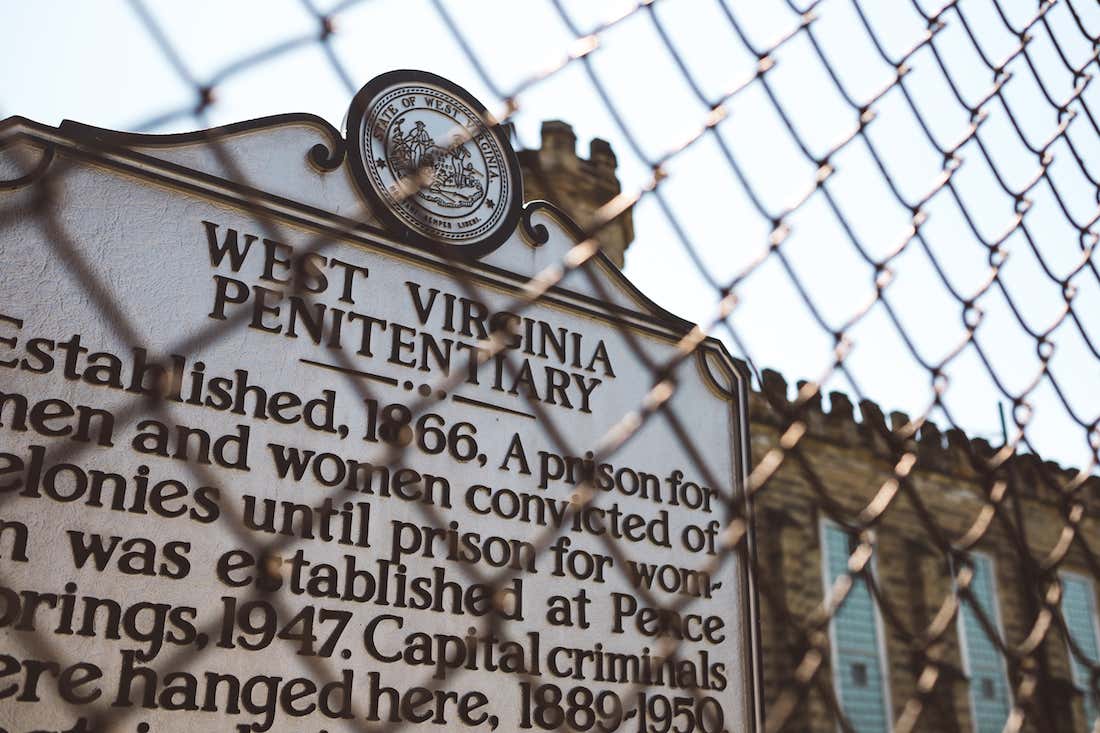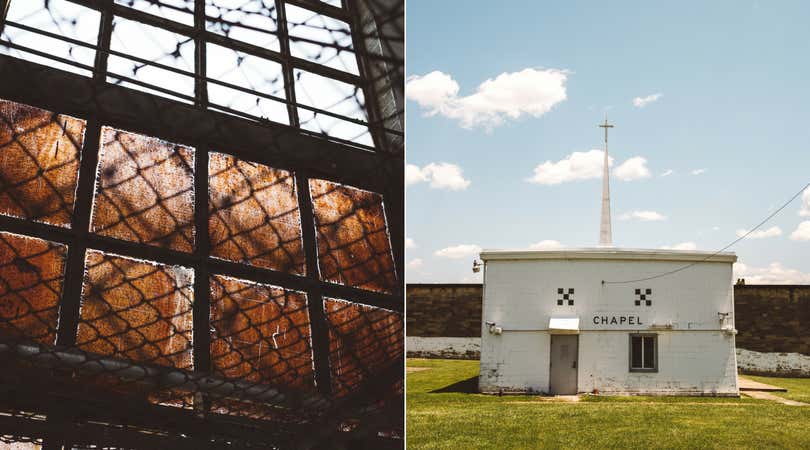 If you're ever driving through West Virginia and come across a Moundsville sign, swing through town and check out the Penitentiary. Grab some home cookin' at Bob's Lunch afterwards, a cozy diner located just down the road! They offer all of the home-cooked classics you expect from a classic diner; I would recommend the Patty Bob, their generously-portioned rendition of the classic patty melt sandwich. The friendly staff will greet you as soon as you walk in the door, and I promise you won't leave hungry.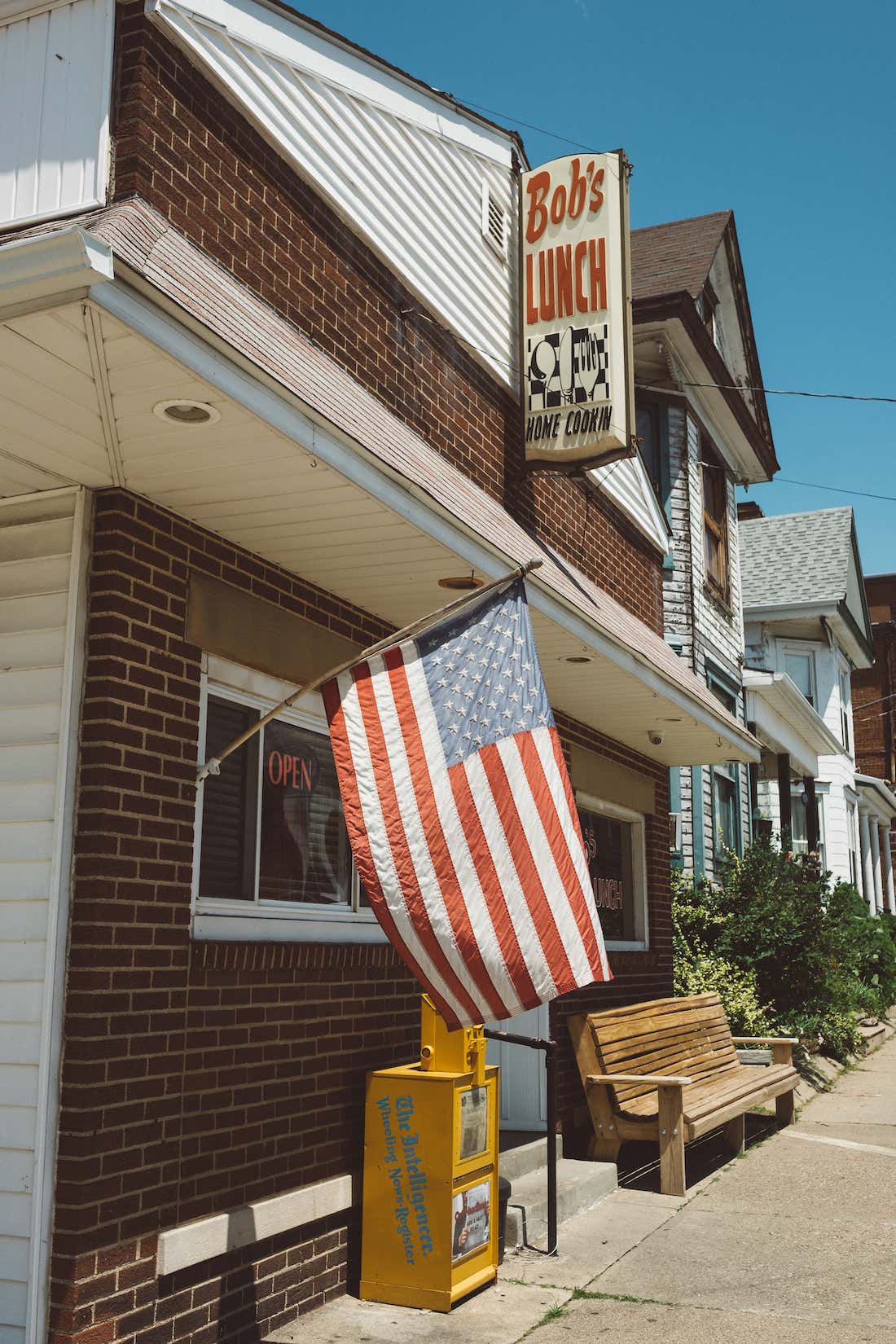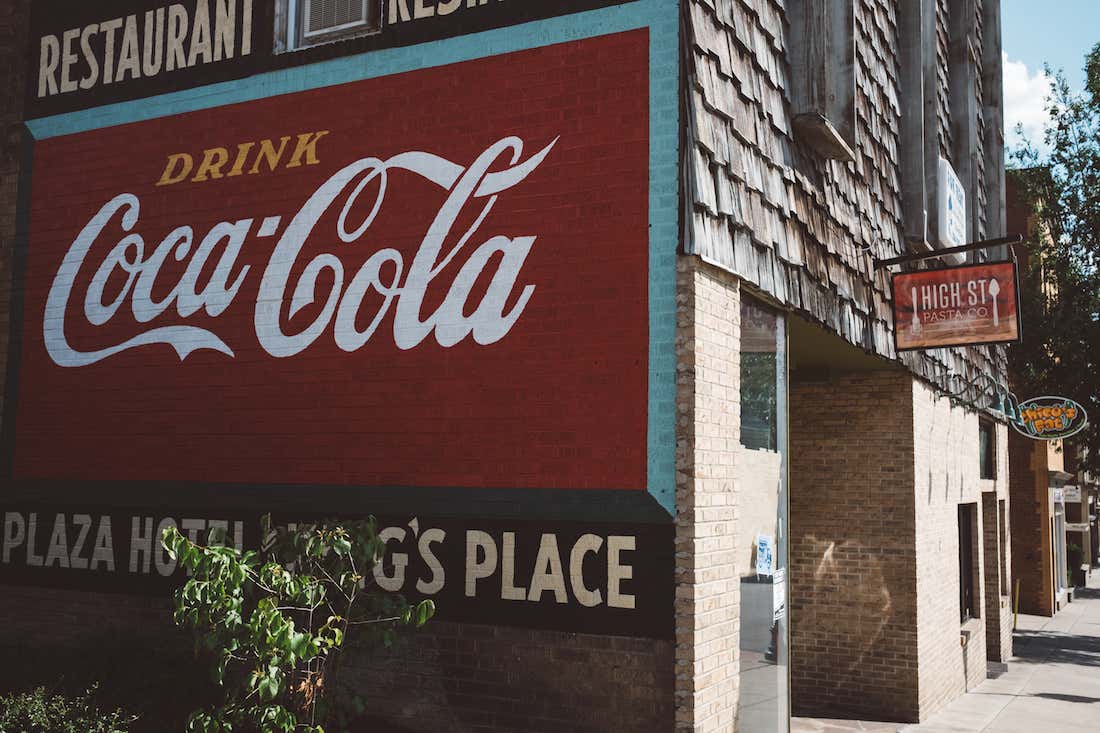 Home to West Virginia University, Morgantown is a lively college town in the heart of West Virginia. We made a quick stop in Morgantown a couple hours after exploring Moundsville, and they were quite different from each other! Moundsville is quiet and quaint, while Morgantown, true to its college town reputation, has a main strip full of unique bars, local restaurants, cozy coffee shops, and even a radio station. We spent about an hour wandering around, but I would love to go back and check out the night life!
One word: beautiful. Rocky Gap State Park was our first stop in Maryland, and let me tell ya, it made the drive through Maryland totally worth it. Located back off the highway, Rocky Gap offers camping, hiking, golfing, and even a casino! We walked barefoot on the beach, and, after having driven all day, we were in pure bliss. Children were running around, people were out on the dock fishing, and guys were out on the golf course behind us. What a great time!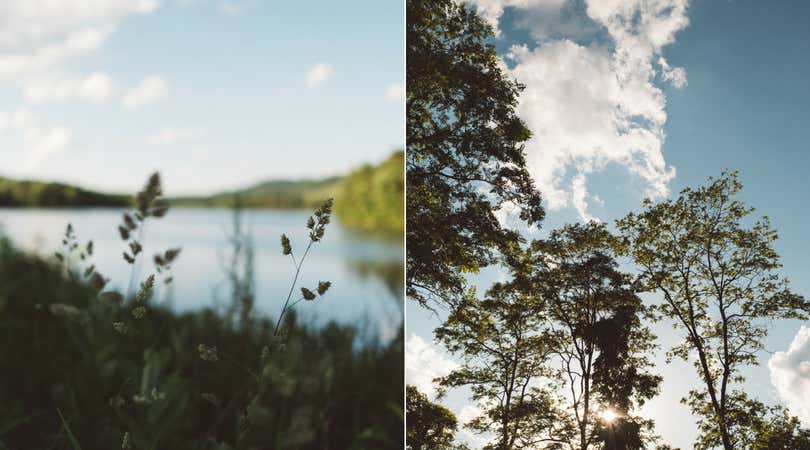 I had only stayed at a KOA once before this trip, and I have to say that, as an adult, they're just as great as I remembered. Our experience at the Harpers Ferry KOA was phenomenal. The staff was courteous and the deluxe cabin was beautiful. It was spacious, had its own bathroom with a shower (very important!), and, I must say, the bed was mighty comfortable. The campground was filled with tents, campers, motor-homes and cabins alike. If you're bringing the family along, be sure the kids have their bathing suits and running shoes, because they'll love the swimming pond, swing set, jungle gym, and basketball hoops. All in all, this KOA provided a feel-good, summer-lovin' adventure for everyone. The complimentary pancake breakfast was the cherry on top! Whether you're looking to camp, or want a convenient and comfy cabin, they can provide.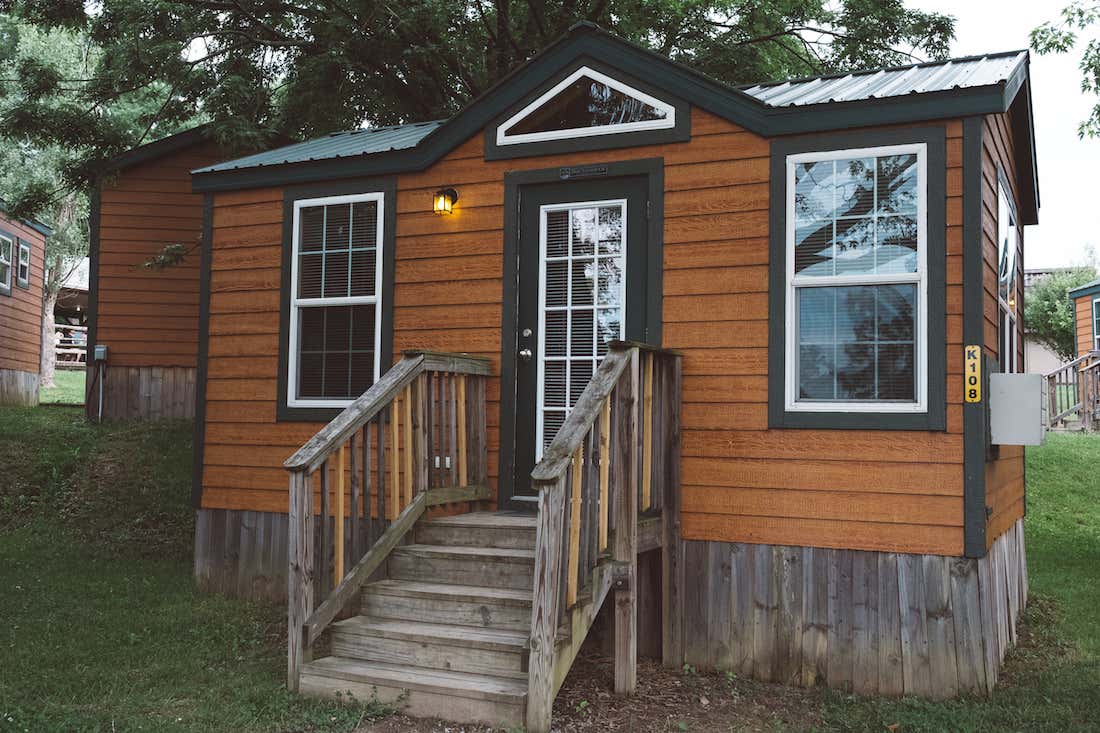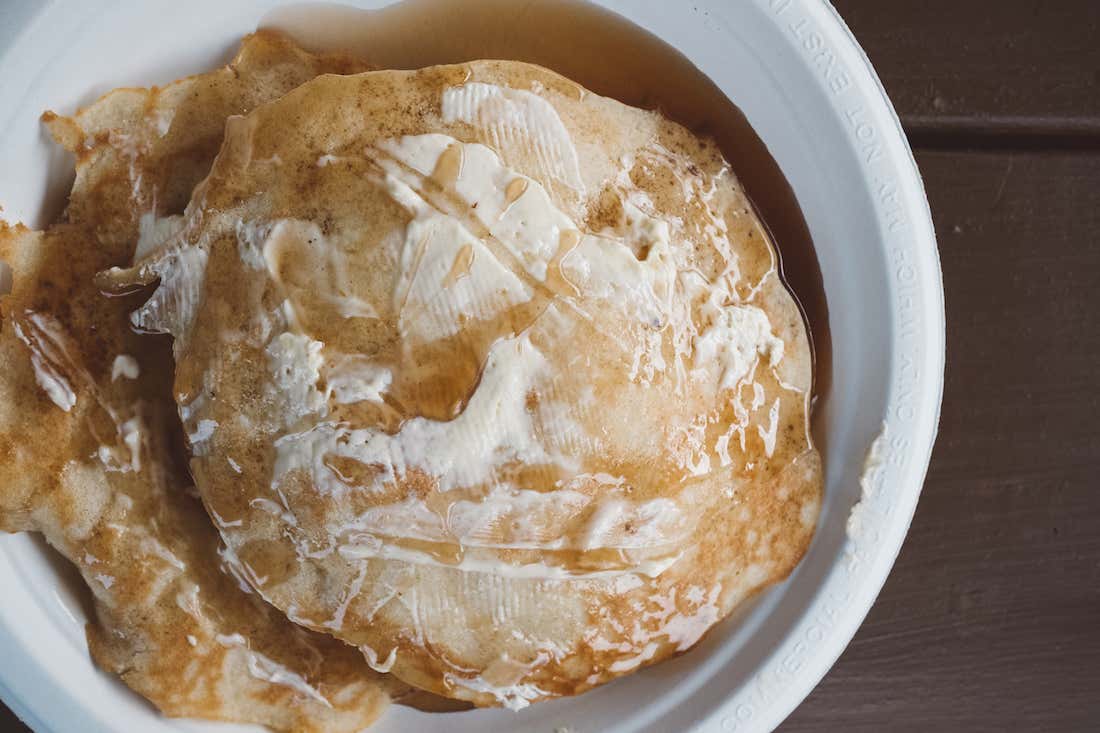 Harpers Ferry National Historic Park lies at the convergence of the Potomac and Shenandoah Rivers. It's a park unlike any other. You can walk around the Lower Town village, hike the trails, visit the battlefields, or check out museums. The park spans 3,670 acres of land, and has played host to loads of fascinating moments in history, from Civil War battles to John Brown's famous and ill-fated raid on the armory here, so you're bound to discover something that'll peak your interest. It is such a gorgeous area, especially if you make it up to the Maryland Heights overlook during sunrise or sunset.
Washington D.C. was a whirlwind. I've honestly never been much of a big-city guy, but D.C. was such a unique experience. I didn't really know what to expect going into it. The first impression was definitely that it seemed much bigger than I'd imagined - everything was actually very spread out. Bigger cities often seem so cramped, with lots of people in a small amount of space. Contrary to most big cities, though, Washington D.C. is much more relaxed. Nobody seems like they're in a real big rush, and so you can really take the time to enjoy the sightseeing without having to deal with traffic or impatient crowds.
In fact, when we weren't near The White House or any of the monuments, it didn't even seem like the D.C. I was expecting. I would've believed you if you said we were in Massachusetts or another historic East Coast state. There was so much culture - lots of great food, music, and different kinds of people - and most of it seemed like it had nothing to do with government or politics. It was actually quite fascinating. The amazing weather and beautiful scenery didn't hurt, either. Just walking around, it felt like a "home" of sorts. It was a very comfortable city to explore, which was something I hadn't anticipated. Anyone from anywhere is sure to feel at ease exploring the Capital, which is how the main hub of our country should feel.
It was fun doing all of the typical touristy things, such as seeing The White House, visiting the Washington Monument and Lincoln Memorial, and touring Arlington National Cemetery. You might think that seeing photos of a place your whole life might dull the experience of visiting for the first time, but it was actually amazing.
Abraham Lincoln has long been one of my most admired presidents, so visiting the Lincoln Memorial for the first time was a very special experience for me, as was visiting Arlington National Cemetery. Both are definitely "must-dos" if you're in the city. You can even kill two birds with one stone if you're at Lincoln, as the Washington Monument is right across the Reflecting Pond.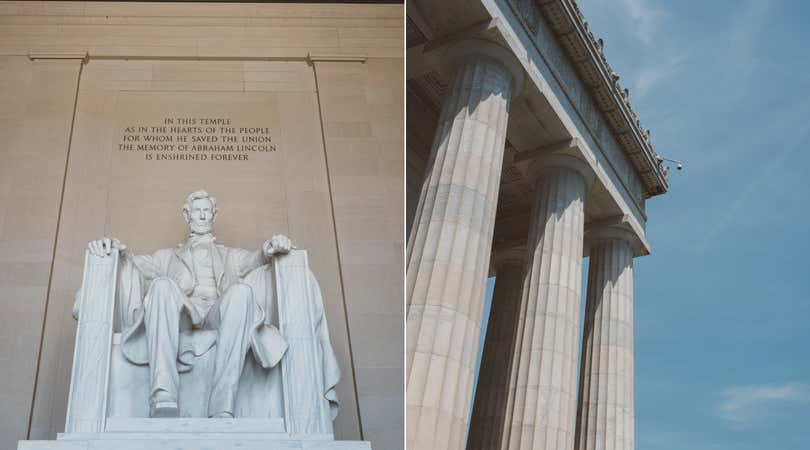 All in all, our trip to Harpers Ferry, West Virginia and neighboring Washington D.C. was an incredible experience. Friendly people, amazing food, beautiful sights, and lots of memories. No matter what your interests are or where you're from, you're bound to find something to enjoy along the way. I left Washington D.C. on "cloud nine" and with a whole new appreciation for the city, as it was honestly one of the coolest experiences of my entire life.

Hello! I'm Lucas Sigurdson. I'm a 22-year old college kid from Toledo, Ohio, an aspiring photojournalist. To put it simply, I feel most alive when I'm on the road. There is something so great about experiencing the world in front of us. I can never stay in the same place too long; I love "getting out there." The art of photography gives me the opportunity to capture a single moment in time, a memory that would otherwise disappear, and I find such beauty inside each of these moments. Life's a beautiful thing.