Once summer sets in, many start to crave the freedom of the open road. There are few better ways to celebrate the season than with a road trip! Hit the road for the Golden Isles and experience the best parts of summer: strolling around and exploring a cool neighborhood, cruising the ocean, getting wild at a water park, and basking on a private beach at a luxurious resort. It'll be the adventure of a lifetime!
Start the adventure in Brunswick. This coastal city has an incredible historic downtown that is worth spending a few hours exploring. Nineteenth-century buildings house art galleries, boutiques, great little restaurants, and tons more, making the area perfect for casual browsing. You'll also find the popular Historic Ritz Theatre here. Whether you just want to appreciate the old architecture, or you plan on losing yourself among the many things to see and do here, it's a great place to get a flavor for the Golden Isles.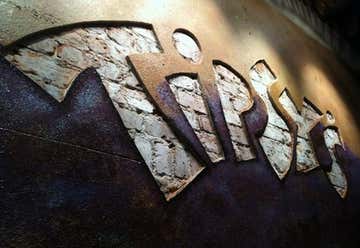 1414 Newcastle St, Brunswick, GA, US
Before you leave Brunswick, grab a bite to eat at local favorite Tipsy McSways. The quirky little eatery in the Historic Downtown District serves up elevated American fare, from loaded Disco Fries and the decadent foot-long chili dogs to lighter options, like their falafel veggie burger and fresh salads. They feature live music, trivia nights, and an always-rotating selection of craft beer as well, so if you're around in the evening, stop in for a night of fun!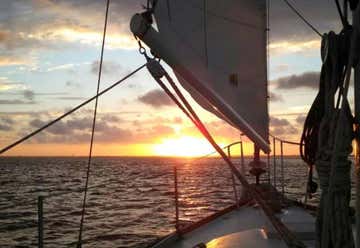 100 Marina Dr., Saint Simon Island, GA, US
As you make your way from Brunswick to St. Simons Island, you'll no doubt start to feel the urge to get onto the water for yourself. Scallywag Sailing Tours offers a few options for guided boat rides that are perfect for those who feel the pull of the ocean! There's a dolphin cruise that takes you past pods of playing dolphins, a romantic sunset cruise, and a top-notch sightseeing tour that makes for a great way to learn the layout of the Golden Isles, from the Sidney Lanier Bridge to the St. Simons Pier to Jekyll Island.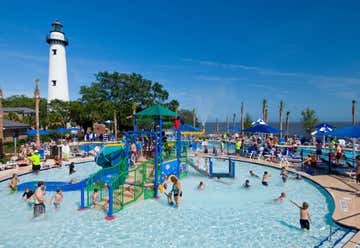 550 Beachview Drive, St. Simons Island, GA, US
Take advantage of the sunshine and vacation vibes on St. Simons and pay a visit to Neptune Park. It has a pool with splash pads and waterslides, a state-of-the-art playground, mini golf, and awesome views of the St. Simons Lighthouse. The park is pure, old school fun, and it's the perfect way to really get into the spirit of a summer adventure.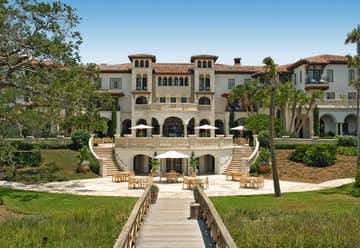 100 Cloister Dr, Sea Island, GA, US
You can take your trip to the next level with a stay at The Cloister, located on private Sea Island. It's far from stuffy, though; the laid-back Spanish Mediterranean atmosphere feels light, and with five miles of private beach, three pools, beach sports, boating opportunities, a spa, and numerous other activities, you'll be able to make a stay here as relaxing or as exciting and fun-filled as you please. Make sure to take a walk down to the chapel... it's the perfect place for a fairy tale photo shoot.
If you're looking to do a little more exploring back on St. Simons, lace up your hiking shoes and visit Cannon's Point Preserve. It's a 600-acre preserve on the north end of the island, with historic ruins tucked away among the marshes and maritime forests. It's all crisscrossed by hiking and biking trails, but since it's mostly undeveloped, it feels like you're stumbling upon hidden secrets and treasures on your own as you explore, which is pretty cool.
There are tons of different reasons why a road trip through the Golden Isles is the perfect summer adventure, and there are plenty of ways to add your own twist to the trip. As you cruise along the shore, explore the islands, and enjoy the laid-back atmosphere, you'll find yourself slipping into vacation mode... and you might have a hard time leaving the Golden Isles behind at the end of the road!